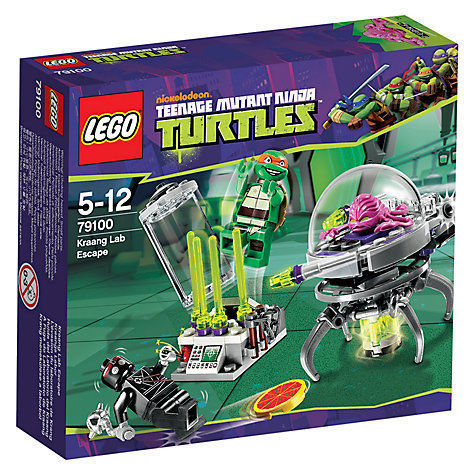 Lego is a very popular toy that has fuelled both adults' and children's' imaginations for many years. Since the expansion of the internet and online shopping, it is now easier to be able to browse the range of Lego available, from Star Wars Lego to Harry Potter Lego .
Whether looking for a specific Lego item or ideas for a new set, with eBay it is an easy matter to find the perfect sort of Lego with the help of this handy guide.
What Is Lego And What Types Are There?
Lego is a range of plastic bricks that was first created in 1949. Following that success many themed types of Lego quickly became available. The essence of its simplicity made it a great toy for children and adults alike to enjoy.
The range of Lego is astounding and to anyone looking to buy Lego online it may seem difficult where to begin. Lego comes in many shapes and colours, but they are all essentially brick shapes that can be joined together by pressing them on top of one another.
Lego is separated into different categories of themes, and these are simple to find on eBay.. The following table gives a list of some of the most popular themes and types of Lego to be found on eBay.
| | |
| --- | --- |
| Type of Lego | Description |
| | These are Lego pieces based on the popular films of Star Wars, everything from characters to themed box sets are available. |
| | The city theme is one of the biggest to be found in Lego, ranging from boats to window and door pieces, everything in this range can used to build the perfect imaginary city. |
| | Lego Castle themes are knights and princesses, everything a kid needs to build their medieval adventure. |
| | Lego Technic is range of Lego designed to create a wide range of complex models such as tractors or fire engines. Technic Lego sets are characterised by using beams and pins to hold the Lego pieces together rather than the traditional type of Lego brick. |
| | Lego Duplo is suitable for young children as the pieces are bigger and easier to put together. Box sets come with characters and extra pieces which make a complete set for a child. |
Advantages to Buying Lego on eBay
eBay offers a fantastic platform for buying any type of Lego on eBay. Lego is popular collectors' items and with the specific categories and advanced search facilities on eBay, it is very easy to find specific items. Many online stockists may not have particular items in stock and this can be difficult to find, but with a quick search on eBay even the most elusive box set or piece can be found.
eBay also features many top rated sellers who are reputable and have good feedback from other buyers. Such sellers will specialises in toys like Lego and it is advisable that if looking for a certain item not to hesitate to contact the seller.
Many Lego items come in different conditions, from used and new. For buying new Lego these are the following advantages:
* Easy to browse the wide range of Lego items from box sets to individual figurines
* Detailed descriptions and often reasonable postage rate, especially if items are combined.
* Highly rated sellers are easy to find.
* Customised Lego items can be found on eBay, but it is best to study the description carefully to find out more about the parts and what has been done to the Lego item.
The disadvantages to buying Lego new on eBay are only a few:
* Sometimes sellers may dismantle Lego sets and sell the items individually so it is vital to compare similar listings to ensure the best value item is found.
Buying Lego in a used condition is always a good option for parents or buyers wishing to find bargains on eBay. This option is easy to find due to the filters that can be selected at any point when searching on eBay. The following advantages come with buying used Lego on eBay:
* A big variety of assorted Lego bricks can be bought per kilogram on eBay. This type of biddings will often come from private sellers rather than specialist toy sellers on eBay.
* Items which have been discontinued can be tracked down easily on eBay and often are in perfect condition even though pre-used.
How to Buy Lego on eBay
Once the buyer has an idea of the Lego wanted, navigate to the home page www.ebay.co.uk and find theToys & Games portal and select the Construction Toys & Kits. From there the buyer can browse some of the suggested categories or refine the search more by selecting specific types of Lego like the City Lego, or more unusual types like Vikings or unspecified listings. The previous options for general browsing, and for items that may be difficult to find with a general search, there are search options to look for specific parts of Lego:
* Mixed Lots - These can be large amounts of bricks and other items as well as themed items like horses or scenery items.
* Stripes and Plates - these are the bases in which the Lego can be attached to create scenes or the base for larger projects.
* Wheels and Gears - mostly for vehicle parts and other Lego like Technic.
* Nuts and Bolts - these will be pieces for Lego Technic.
* Not Specified - listings which come under the category will be a range of mixed items in different conditions and it can be difficult to find exactly what the buyer may be after.
The condition of the item can be searched for; this is easily achieved by simply clicking on one of the options at any stage in searching, such as looking for used Star Wars Lego . The used item may come without instructions and this may impact on putting the Lego item together. Paper instructions can be found on eBay but it is important to check the price and postage as the instructions can often be found online by using a search engine.
If however looking through the various subtypes is not ideal, then using specific search terms in the home portal, a variety of listings can be searched for example ' Mixed Lot Lego Bricks ' or ' New Lego Lord of the Rings Set ' .
Small Lego items will have reasonable postage charges but larger pieces which will be weighed in kilograms, the postage can be expensive. Large amounts of Lego may require picking up, and it is important to consider the cost of the petrol and the time it will take to pick the Lego up from the seller.
Buying through eBay is usually done through two means:
* Bidding
* 'Buy it now'
Bidding is a fantastic way of getting a good deal with Lego, but always consider when bidding as it is a legally binding agreement between the buyer and seller. 'Buy it now' options are great ways of securing an item without the worry of losing out on a bid. Once the desired Lego has been bought the payment process can start. The buyer can complete the transaction depending on how the seller has specified, but PayPal will be the most common.
Care and Storage of Lego
* Lego which is old or has seen a lot of use will invariably collect dust and stains over the years. For cleaning Lego use lukewarm water and a mild detergent and wash gently. If trying to remove stubborn build up, a soft bristle toothbrush to remove dirt is a great option. Allow the Lego to air dry; never use a hairdryer or a direct heat source to dry the Lego as this will melt the plastic. If wishing to wash large quantities of Lego; a gentle, cool washing machine cycle can be used. Place Lego in a wash bag or old pillow case and ensure it is properly secured. Use a mild detergent and allow the Lego to dry naturally once the cycle has finished.
* Lego storage is vital as there are many small pieces that can be lost between each use. Many Lego users like to store Lego in stacking boxes and a range of such storage options can be found on eBay. Specific Lego storage can be found by searching 'Lego Storage' on the home portal.
* To prevent bricks from fading it is advised to keep them away from direct sunlight. Once fading has occurred it is difficult to restore the colour to the Lego.
Conclusion
* With more and more retailers taking their products online, finding that desirable piece of Lego is now so simple even a child can find what they want on eBay. If a piece is missing from a set it can be found with ease on eBay, and with secure payment processes in place, the buyer never has to worry about payment security.
* The advantages of buying Lego through eBay are numerous, and parents can pick up great bargains of Lego for their families to enjoy for many years to come. With great searches and categories, finding the perfect Lego on eBay is a simple matter.