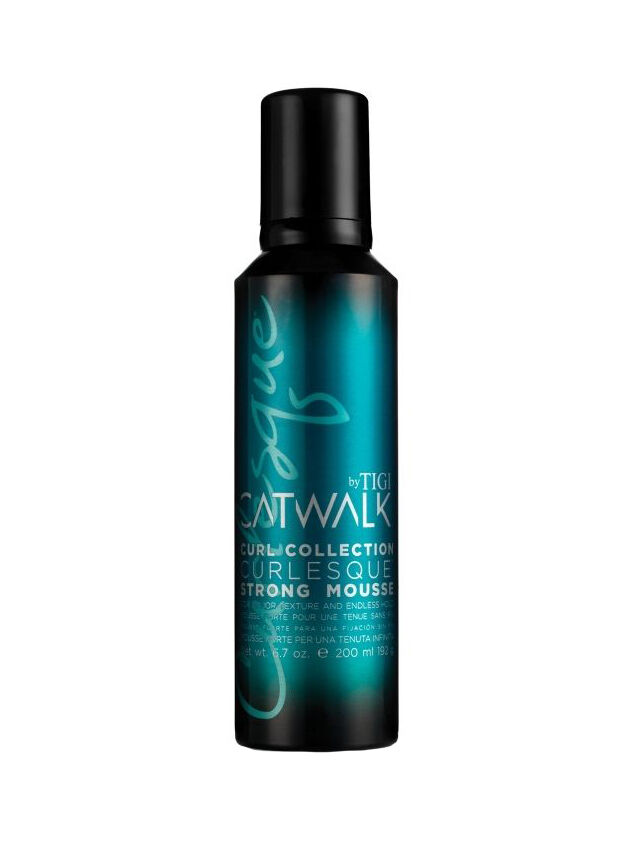 Whether preparing for work or a night on the town, hairstyling products are the go-to items for men of all ages. And with the market ofgels,mousse and sprays seemingly growing by the day it can be difficult to actually know what each does and when they should be used.
This guide will aid in the final choice - or choices - of hairstyling product in terms of type, with explanations of when each product is used and how to buy them for the best price possible on eBay.
Gels, Mousse and Sprays
Gels, mousse and sprays are the main kinds of hairstyling products used by men, but each product has its own attributes, looks and effects which may be an advantage or disadvantage depending on their use. These are:
Type

Advantages

Disadvantages

Probably the most popular type of hair styling product, gels are used to create style with texture and hold.

* Gel has a strong hold, and can easily last the day without needing to be reapplied.

* Many gels contain conditioner and moisturiser that take care of hair throughout the day.

* Definition is easy to create when hair is spread with fingers.

* Gel is very affordable.

* There is a distinct slick, wet look when gel is applied that some people do not like.

* Gel is heavy, and may overwhelm fine hair.

* Gel is very sticky, which may be an annoyance if it has be reapplied during the day.

A foam spray that is effective at creating a smoother, natural look.

* Mousse is very effective at giving volume to thin or lank hair.

* Fine hair also benefits as unlike gel, mousse is light and will not weigh fine hair down.

* Mousse will hold hair in style quite well.

* Mousse is the more expensive of the hairstyling products.

* More mousse may be needed during the day to re-style hair.

A fine mist spray that adheres to hair and is usually used to hold dried hairstyles in place.

* Spray is often used with long hair, as gels and mousses would likely overwhelm longer hair.

* Softer, more natural looking hair is possible with sprays, unlike gel.

* Many sprays can be easily combed out once no longer needed.

* Spray does not style hair; it only holds styles in place- often requiring a blow dry.

* Due to the ease of being combed out, it is easy to accidentally remove spray by touching hair.
Different people favour different products, and whichever product is 'the best' is purely up to the user. Bearing these advantages and disadvantages in mind is an ideal way to glean an even view of a product, which in turn will help the buyer decide upon the right product for their individual needs.
Things to Consider
Each hairstyling product has its own strengths and weaknesses; and each is particularly capable of creating certain styles, looks and effects. When choosing between products, the buyer should keep in mind the things that will affect their decision, such as:
Look
Each product will have its own particular look once applied, and some people favour one look over the other.
* Gel - gel is particularly distinct for the slick, wet look when applied, which often divides opinion between love and hate. Gel is also able to create sharp spikes and stiff waves out of hair that will hold very well, unlike the other products.
* Mousse - mousse is unusual, as the look when applied depends on when it was applied. When applied to wet hair and then dried it creates a sleek, wet effect, whereas when added to dry hair the result is a more natural look that has a weaker hold. The look can vary between a sleek wet appearance and a soft look created by dry application, allowing some variation when bought.
* Spray - spray is often the best option when wanting to create big hair, with teased and blow dried locks held in place by the spray. Unlike gel and mousse, spray is often only visible by the effect it creates; though hair can appear dry once applied.
Hold
An important aspect of purchasing hairstyling products is how well - and for how long - they are able to hold hair in place. Effects vary from brand to brand, but there are differences between products as well.
* Gel - gel is usually much stronger than mousse or gel, with many high-quality brands of gel able to hold stiff styles in place all day long without re-application.
* Mousse - mousse is not as powerful as gel, especially when applied to dry hair. For maximum effect users should apply mousse to wet hair and then blow dry into style.
* Spray - effects vary from brand to brand, but many sprays can hold large, complicated hairstyles all day though some falling will occur. Sprays are available in light and strong hold to allow for different styles and natural movement of hair.
Feel
Different hairstyling products will have different feels and effects on the hair. Some users prefer the feel of certain products to others.
* Gel - depending on the amount of gel used, gelled hair can vary from a very stiff, hard feel through to softer, more malleable strands. However, when using gel, buyers should be aware that alcohol-based gels tend to dry out hair.
* Mousse - hair that contains mousse tends to look softer and be more easily moved that gelled hair, though still noticeably stiffer than un-styled hair.
* Spray - sprayed hair has a distinct dry, stiff look as well as a crunchy feel when touched.
Time
The time and effort needed to style hair varies from product to product, and buyers should consider how much time they are willing to spend styling hair - particularly if it is part of their daily ritual.
* Gel - gel is likely to be the quickest and easiest styling product, as though blow dried hair aids in the styling, gel is able to force hair into position without much assistance.
* Mousse - though mousse can be applied to already dried hair, it is not as effective as when it has been applied to dried hair and then blow-dried.
* Spray - spray is the most time consuming product, as to create a full hairstyle with it the hair needs to be blow-dried and styled before application.
When choosing their ideal product, buyers should consider all of these points together and against each other. For example, some buyers may be happy to take time styling their hair using spray because they prefer the styles and look it creates, whereas others may prefer the easy 'apply and go' approach of gel. Buyers should focus on the aspects most important to them when they are choosing whether to buy gels, mousse or sprays.
Gel, Mousse and Spray Brands
The hair styling industry is extensive, with different brands all marketing their own version of gels, mousse and sprays for their particular advantages over others. There are many of these brands represented on eBay, with a small selection of these being:
Tigi
Tigi is a well-known brand creating a variety of hairstyling products, from sprays to mousse to gels, in gender-neutral designs and smells, such as their Bed Head range.
Redken
Much like Tigi, Redken produces a wide range of styling products including mousses, sprays and gels, with their ranges focused on men.
Wella
Wella is a famous, worldwide brand particularly known for their hairstyling ranges, such as their Shockwave gels.
Buying Gels, Mousse or Sprays on eBay
When the buyer has chosen gels, mousse or sprays they must now confront the vast expanse of products available to them on eBay - the ideal place to search due to the various types, brands and prices available. When searching for gels, mousse or sprays on eBay the buyer should consider:
* Price - the cost of items can vary, sometimes wildly, depending on the amount, brand and even strength of the product being sold. Buyers can adjust their search results to match their budget by using the search preferences bar, and with products available for both Auction and Buy It Now buyers can get a lot of flexibility with their purchases.
* Type - whether buying gels, mousse or sprays buyers can isolate results to their preferred choice by using the search bar.
* Brand - there are many brands creating hairstyling products, and if the buyer has a particular preference they should use the search bar to hone results down to their personal choice.
* Local Sellers - buying gels, mousse and sprays from local sellers is a great way to keep shipping costs down.
Conclusion
The hair care and styling industry is an extensive one, with different products available of which gels, mousse and sprays are only part. With the help of this guide buyers will be able to not only understand the difference between gels, mousses and sprays, but also make an informed choice about how they can be used and what product would suit them.
If in need of more guidance, the buyer should make sure to consult eBay's Search Tips page for advice on how searches can be adjusted to achieve the perfect result. If buyers have any questions about any of the products they see listed, they should not hesitate to Ask the Seller.
When searching for gels, mousse and sprays on eBay buyers should bear in mind the additional bonus of using PayPal, eBay's preferred way to purchase with added eBay Buyer Protection.