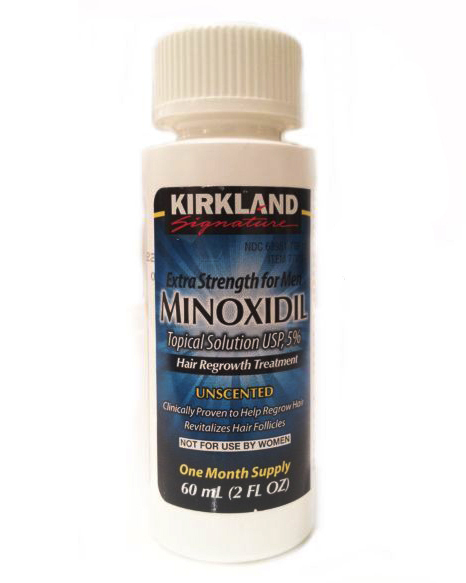 Losing hair can't be fun for any man. But unfortunately for most, it is a natural and inevitable process. The degree and pattern of baldness varies from man to man, as does the age of occurrence, but with a huge selection of products and solutions, eBay gives little need to worry. eBay has everything from prevention products, to regrowth products, and coverage products. The men's hair and beauty industry is bigger than some may think. eBay is a credit to helping men, as well as women look and feel good.
Tackling Hair Loss
Before getting anxious about hair loss, think about ways to tackle hair loss and which way best suits a person's own specific need. For instance, are you young and looking for prevention? Has it recently started and are thickening and regrowth products needed? Is the hair patchy and is a way of disguising this needed? There are options outside of spending an excessive amount of money on unnecessary procedures.
Types of Hair Loss Treatments
Tablets
Hair constantly renews itself. It sheds and regrows. The process of doing this requires the body's raw materials, in the form of nutrients. Aside from, or even in addition to, putting products on the actual hair, there are many nutritional tablets to help with the renewal process.
There are other tablets available which aim to tackle specific reasons for male pattern baldness. For example, Dihydrotestosterone (DHT) is a male hormone that can be responsible for hair loss, and there are tablets designed to lower the levels of this hormone.
There is also a chemical called Minoxidil, which can be found in some hair loss treatment tablets. Treatment using Minoxidil based methods take up to several months to take effect, so patients is necessary if using this product.
Some popular brands include, and are available at affordable prices on eBay:
* Nu Hair
* Viviscal
Lotions
Minoxidil also more commonly comes in the form of lotion that is rubbed on the scalp. It takes just as long to come into effect in this form. Also, once a user stops with the treatment, the regrown hair usually falls out within two months. Percentage of Minoxidil content varies, usually staying within 2-5%, although stronger products are available.
Another reason for hair loss is a build-up of cholesterol and sebum on the scalp, hair and bulb. The hair becomes thinner over time and after many years ceases to grow. There are conditioning lotions specifically designed to lower cholesterol levels on the hair.
Popular brands include, and are available at affordable prices on eBay:
* Exagon
* La Biosthetique
* Doo Gro
Sprays
Sprays can be used for both regrowth and coverage. Using sprays for coverage will give an instant outcome, for those looking for a quick fix and are not treating their hair loss for long-term changes or solutions. Sprays are available in different colours and shades to match hair types.
Popular brands include, and are available at affordable prices on eBay:
* Mane
* Toppik
* Beaver
Shampoos
There is a wide selection of shampoos available for purchase from eBay, which are designed to help the process of regrowth and reenergising. These are useful to use in addition to other products, but be sure to check the labels in case of any clash of substances.
Popular brands include, and are available at affordable prices on eBay:
* Alpecin
* Vichy Dercos
* Vosene
Things to Consider When Treating Hair Loss
Besides deciding the 'how' (being short-term or long-term, tablets or lotions), a decision must be made on the 'what'. Considering hair type, deliberation over which product will be best suited must be made.
Sprays are composed of chemicals and/or animal hair. Some people may have an allergic reaction to these components. The use of concealers can restrict the users day to day activities, as some products can be washed, rained, blown or rubbed off, so it is best to consider the conditions in which one may be faced with whilst using a spray product.
Like anything being put directly onto the skin, there is always chance of reaction with lotions. Although some products and chemicals are more tolerable than others, some may cause itching and or discomfort in the form of burning or stinging.
Like anything consumed into the body there is always the chance that the body will react, and hair loss tablets are no different. Some tablets may result in common reactions such as nausea. Others can include what are deemed to be more serious side effects, include impotence, a decrease in sexual desire, problems achieving an erection, difficulties with ejaculation, and a lower semen volume upon ejaculation.
Safety Precautions When Using Hair Loss Treatments
Sprays and lotions can be tested on the skin before proper use occurs. Putting a little bit of the product on a small part of the head, or a sensitive part of the body, like inside the elbow and leaving it for twenty four hours, should determine whether a product is suited to someone.
In addition to testing the actual product, an obvious safety precaution for those who have any allergies would be to check the ingredients of products to ensure that they do not contain anything specifically dangerous to those allergies. Also, if using more than one product, for example, shampoo and spray, or even on any separate medications, be sure to check for any dangerous mixes of substances.
If it feels as though you have the green light to use a chosen treatment, go for it. But if any side effects occur, stop using the treatment. Try something different. eBay has a broad enough selection for various treatments to be tried. It may just be trial and error.
Buying Men's Hair Loss Treatments Online
The Internet offers a world of information at people's fingertips, information that comes in many different forms. Regarding things that require people to achieve a specific goal after the purchase of a product, the internet is a great way to ensure that this goal is achieved the best that it can be. Have a look at images or videos of men who have used treatments and saw results. Have a look at hair loss treatments that have had the opposite effects.
If worried about side effects, research which products have had a high number of side effects being experiences from their use. Knowing this information and doing this research will allow for a more suitable treatment to be bought.
Using eBay to buy Men's Hair Loss Treatment
Men's hair loss treatment will be found in the Health & Beauty category, within Hair Care & Styling and Hair Loss Treatment.
After taking into account the requirements and finding a suitable treatment, ensure to read the item's descriptions carefully. It is easy to overlook key information. Maybe the prices vary according to bottle/content size available to buy. Be sure to check the delivery conditions for urgent purchases; there may be an option for express delivery if someone may require an instant result for a near date in their calendar.
If overwhelmed by the selection offered, or simply struggling to make a final decision, it might be a good idea to go online to scope out reviews and rating for products and brands. One could perhaps see if anyone with a similar hair type has found success in a particular product. If happy with a purchase and would like to make the same purchase to continue a specific hair loss treatment, simply go to 'my eBay', take a look at your transaction history and be directed right back to a seller and product.
Buying Safety Considerations
Feedback is the most common way to ensure the safety of a seller. How much negative feedback they have and more specifically, what that negative feedback says will be important in considering buying from someone. Don't be too quick to conclude that a user is unreliable or untrustworthy because they have a couple of negative feedback results. These may be from items completely unrelated to hair loss treatments or anything that could play a part in effecting the specific purchase of an item of interest. Be familiar with a seller's terms and conditions before finalising a buy. There may be something in there that you don't agree with, or something that will push you to go with them for the purchase of your treatment.
Conclusion
A large industry with a large selection of products, eBay is at hand to find the right hair loss treatment for a man worried about hair loss. With various types of methods on offer, from oral use, to direct contact to the hair, there is no reason anyone would fall short of a suitable solution. Remember to research all the different treatment and product types and overlook any that may not be right. eBay will then do the rest with its fantastic filtering options.
Safety is important, as these products contain chemicals, so be sure to take all the correct precautions. Be open to trying more than one treatment at a time. When confident about a purchase, PayPal is a quick and safe way to secure the item with a simple smooth transaction, and make sure to familiarise yourself with eBay's terms and conditions.