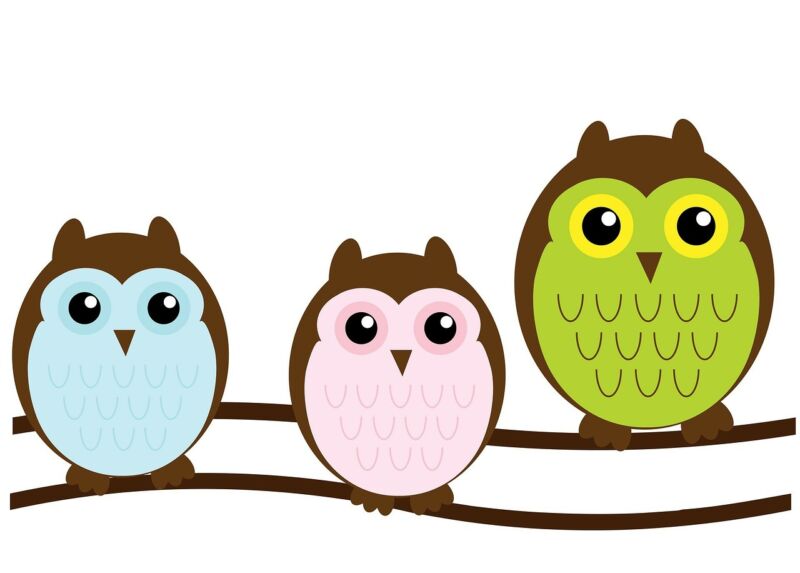 Add a caption
Owls have become popular for print and textile designs
The wise owl has had a cute makeover and can now be found on everything from stickers to wallpaper, cushions to curtains. A symbol of wisdom and regality, it's no wonder owls are such a popular feature on homewares and clothing. With their big eyes and small faces they are easy to adapt and incorporate into designs.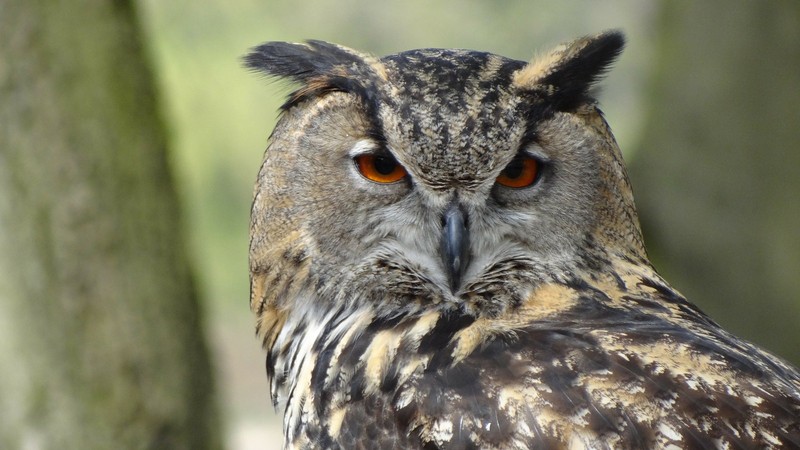 Add a caption
Owls are a symbol of wisdom and learning in Western society. It's easy to see why!
History of owls
Originating in popularity in Greece and Rome, the owl has received mixed reviews when it comes to symbolism. Western society views our feathered friends as a representative of wisdom and learning, while over in the East the owl was once believed to be a bad omen.

Superstition aside, we have come to make great use of these beautiful birds when it comes to pattern and textile designs in recent years. It's hard to tell what kick starts a new trend – there's nothing new about owls – but we regularly welcome back nostalgia and this familiar and popular bird embodies this.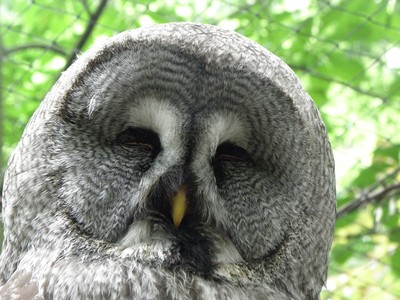 Why owls?
There is an air of mystery about the bird, with it's large solemn eyes, nocturnal nature and of course the rather alarming ability to turn its head 170 degrees. Until the 20th century, when zoologists uncovered the secrets and patterns of owls, this bird species was overshadowed with superstition and even fear. Now they have come to represent wisdom and beauty and are used in everything from town crests to t shirt designs.

It's very easy now to get your hands on products featuring our feathery friends, everything from curtains to socks are adorned with owls. The owl design has evolved to have a round body, huge round eyes, pointed ears, a small triangle beak and embellished with intricate patterns or bright colours. Here are some fun ideas looking into what you can buy featuring the endearing bird, so be wise and welcome the owl into your life.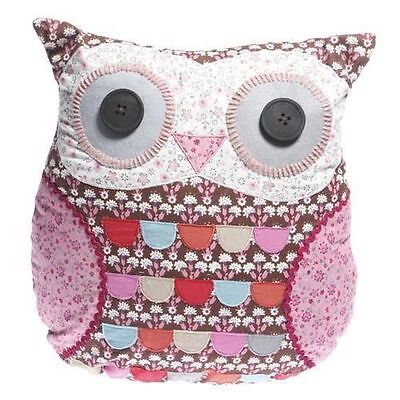 Scatter Bird
Start small and simple; there's nothing better than reclining on the
sofa
with an owl in tow and especially one that won't make a mess. Subtle but sweet, a soft owl scatter
cushion
will look great nestling among the throws and pillows on the sofa.
For an extra snuggly effect look out for heatable designs, with an extractable tummy that you pop in the
microwave
and then place back in the plush owl cover to use like a hot water bottle. These designs often look like soft toys, so work great among throw cushions on the sofa but are also great for winter evenings.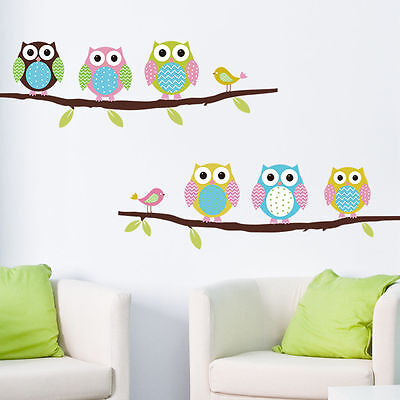 Wise Wall Decals
Have owls adorning your walls with simple, easy to apply decals boasting beautiful colours, which complement any indoor space. Great for kids' bedrooms or the living room, you can find plenty of cute designs online and in stores to choose from.

Most wall stickers are really easy to apply, but be sure to follow the instructions, make sure the wall is clean and dry and have something like a credit card at the ready, to scrape the decal smooth and remove any trapped air bubbles underneath.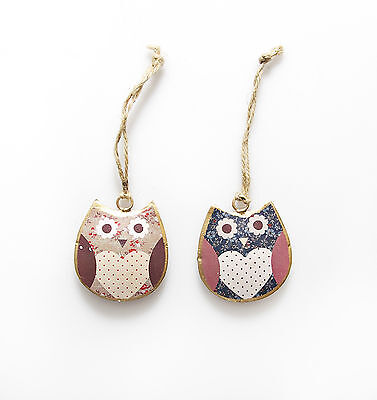 Deck the halls
As the festive season approaches it's time to bring owls into your home. Now a popular hanging decoration design, you can find plenty of cuties to perch on your tree – no matter what colour scheme or theme your
Christmas
decorations lend themselves to.
Also keep an eye out for owl candles and decorative tins to place around the house, you'll even find
wrapping paper
and cards featuring the bird around this time of year.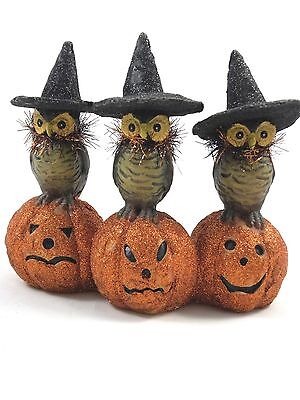 Frightening flappers
Since we've got you in the celebratory spirit why not incorporate owls into your
Halloween
decor this year?
They were once associated with death and superstition after all, so are quite fitting when it comes to dressing up your home for the spooky celebration. You could even carve an owl face instead of the classic Jack-O-Lantern on your pumpkin this year to welcome the neighbourhood kids to your door while they are out trick-or-treating.
Owls and black cats are the most popular animals of choice when it comes to anything scary, followed by rats and spiders. Look out for decorations featuring pumpkins and witches hats, a hanging decoration with moving wings is also a simple but fun idea and will always creep out your party guests.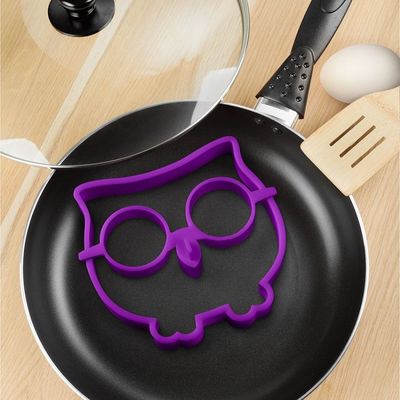 Novelty owls
When it comes to novelty items, owls reign supreme and can be found on everything from shower caps to USB sticks. Why not embrace the cartoon owl in your every day life and use some owl-shaped salt and pepper shakers? Or add an extra element to breakfast time with a fun owl shaped egg ring, which will look great on your toast. A wise choice indeed.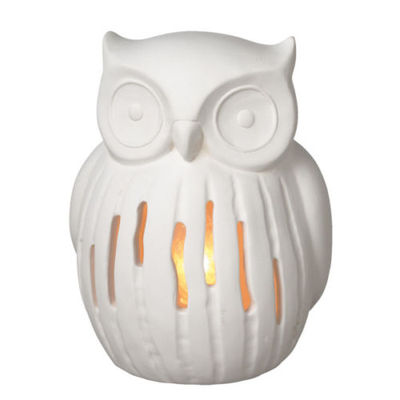 Night owl
Owls might be nocturnal creatures but that doesn't mean they can't shed some light in your home. Look out for owl themed lamps, there are plenty out there on the market, to feature in your living room or bedroom and cast a warming glow on those long evenings over the winter months.

Many garden centres now sell owl-themed solar lamps for your outdoor space, which work great as ornaments among the flower beds throughout the day and then offer light as the darkness creeps in later.

Owl tea light holders are also a popular choice for the home, you can find designs that hang from the wall or sit on the side and cast decorative shadows on the wall.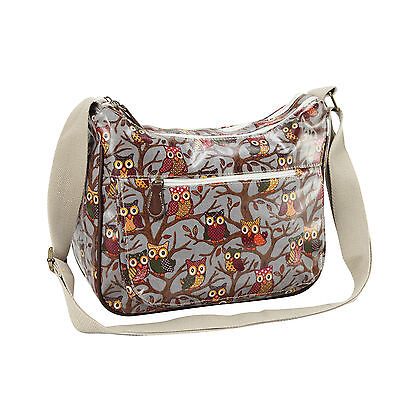 Hoot for handbags
Don't limit your love of owls to just the home. There's plenty of textile designs out there featuring these birds, applied to bags and clothing for you to choose from and wear on an everyday basis. An oil cloth bag is great for those weekends out and about shopping in town and with a design adorned with owls you'll definitely be working this popular bird-themed trend.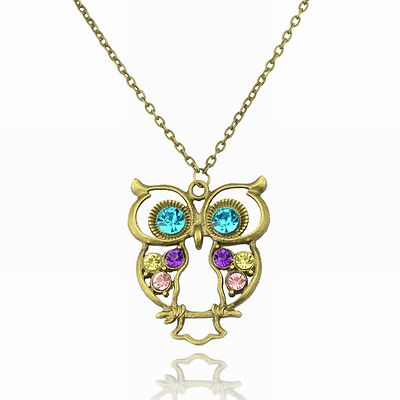 Bedazzled birds
You don't just have to carry your owl-themed accessories around with you, you can wear them too. A striking, jewelled owl necklace on a long chain works perfectly with most outfits for evenings out or opt for a more subtle silver design to wear every day.

With their round bodies, large eyes and wings it's easy to see how why so many jewellery designers base their creations on the beautiful but mysterious birds and why they have become such a popular choice.