New York City is everything it's critics and supporters claim: an adrenaline-charged, history-laden place that never sleeps, rarely apologizes, and works harder and longer hours than anywhere else.

It's no wonder New York is also a town of icons, and it's hard to go anywhere without encountering a view of something world-famous, whether it's the mammoth Brooklyn Bridge, the awe-inspiring Grand Central Terminal or the legend that is the Empire State Building.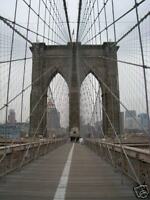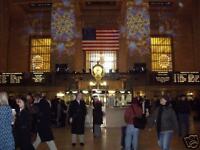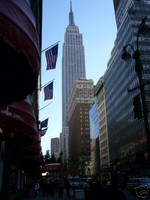 Confronted by a place of such beauty and energy, one would really have to be made of stone not to be moved by it at all.
There really is no place like it anywhere on earth.

New York has enough to see and do to fill six months' sightseeing, but there are some key attractions that are simply unmissable for any visitor. Take the city's patchwork of highly defined, vastly different

neighborhoods

: a stroll from Chinatown through SoHo and TriBeCa to the west village encapsulates the variety of life here. Then there is the city's amazing architecture and excellent museums.

Not to mention the SHOPPING!!! You can find anything and everything you could ever want, all on this tiny island.