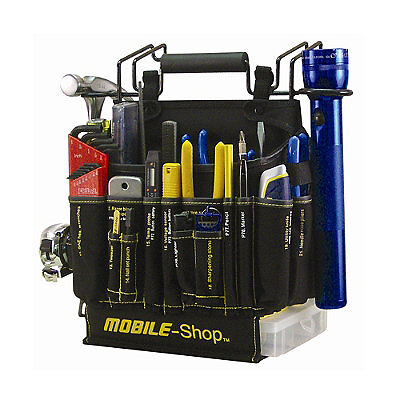 There are many tools that can be used to repair an automobile. Most of these tools are those that can be found in any DIY shop, or they can be found in automotive shops. One other great place to find automotive hand tools is on the online auction website, eBay. In order to find out which tools are needed, consumers need to first check their garage. Most people have the basics for automotive repair available to them already. The same tools that consumers use for home repairs can often double as automotive hand tools.
The tools that are needed vary depending on the problem with a car. There are a few hand tools that are specifically meant for automotive repair, and can only be used for certain repairs. The best way to purchase automotive hand tools is to look at which tools are needed, which are specific to automobiles, and decide what is available. There are some basic automotive hand tools that are always needed, and then there are specialty tools that only work on certain aspects of an automobile. Most people purchase tools for their automobiles that they can use to perform routine maintenance, rather that large repair jobs.
Automotive Hand Tools That Are Needed
Automotive hand tools can be dual-purpose while working in the home and on the car. One of the most important things to think about when creating an automotive small tool kit is that most of these tools can be utilised for both home and auto use. Some of these tools may have been purchased already, while others may require a person to visit an automotive specialty website or eBay.
Tools That Are Used in the Home and Automotive Shop
Most of these tools are standard for both the home and automotive shop. Tools, such as socket sets, crescent wrenches, screwdrivers, and hammers are all tools that are needed for both the auto shop and the home. These tools can be purchased individually or in a set for use. Quite a few people purchase them in sets, such as a set that is specifically designed for automotive use. These sets can include generic hand tools, specifically home hand tools, or automotive hand tools. The hand tool sets are generally cross-compatible to automobiles and the home.
Basic Tools
A few of the basic tools that a person needs for common auto repairs, which can usually be found around the home, are crescent wrenches, screwdrivers, and socket sets. It is important to know how to use many of these tools in order to perform any repair on an automobile.
Socket Sets
Socket sets are one of the most versatile hand tools needed for working on an automobile. These usually consist of small, cylindrical sockets of different sizes. They range from small to large and come in a variety of shapes and sizes. Although it is possible to purchase sockets without purchasing a set, most people purchase an entire set. The sets of sockets often come with extensions and other tools that are needed when working on bolts for an automobile. Most European autos use a metric system but there are some that do not. When purchasing sockets, it is important to know which type is needed.
Screwdrivers
These simple hand tools are a staple in both home and automobile repair. There are two types of screwdrivers. There is the standard screwdriver, and the Phillips screwdriver. Each of these have different tips on them to fit different types of screw. Many vehicles have both types of screw head on them, so it is necessary to make sure that both types are on hand in different sizes. They come in tiny sizes, such as eyeglass screwdrivers, to extremely large sizes, such as those used for more industrial applications.
Hex Keys
Hex keys are small devices, similar to a screwdriver, but with a hexagonal shape on the end. They also come in different sizes and shapes. The two most common shapes are hex and star. These are for specialised screws that are usually found in the interior of vehicles. They can also be extremely useful when dealing with small appliances and electronic automobile parts. There are usually seven or eight different sizes of hex keys.
Pliers and Channel Locks
Pliers and channel locks are almost the same thing. They each have the ability to grasp something that needs to be removed or tightened. The difference between pliers and channel locks is that a channel lock looks similar to regular pliers, but they have a lock to keep them at a certain size. Both of these tools have many uses and are essential for any toolkit. They have both automotive applications and other applications.
Crescent Wrench Set
Just like sockets, crescent wrenches are extremely useful for loosening bolts and nuts. These wrenches usually come in sets and can be easily used for removing nuts and bolts that seem to be stuck or rusted. A person can get good torque using two crescent wrenches with one placed on the bolt and another on the nut. They help to remove stubborn bolts in both automotive situations and home situations.
Other Necessary Tools
There are some small tools which can be used in the home or in an automobile. These tools deal with the electrical side of the automobile, and consist of wire cutters and crimpers. There is also a bit of safety equipment needed, such as eye and ear protection. Although these are not technically small hand tools, they are still a necessity for repairing an automobile.
Tools That Are Often Specific to Automobiles
There are a number of tools that are considered to be auto-specific. It is not that they do not have other applications, they are just automotive hand tools that are usually used for car or truck repair. These tools are usually not sold in kits because they are considered single tools.
Torque Wrench
A torque wrench is a useful tool. It makes sure that, while working on an automobile, the bolts are not tightened too much or too little. A torque wrench is an excellent automotive tool because it can be set for a certain amount of pressure and indicates when that pressure is reached. Torque wrenches make sure that each bolt is on perfectly, which is very important for both safety and security. A person does not want a bolt coming loose or being over-tightened, causing it to break.
Oil Filter Wrench
An oil filter wrench is very specific to automobiles. It helps a person to remove the oil filter properly so that oil does not spill. It also keeps a user from over-tightening the oil filter. Although they are not normally easy to break, oil filters can be broken if not removed and replaced properly. A clogged, or improperly installed oil filter, can cause the oil to be blocked. This leads to a host of problems including pressure building up in the engine. When pressure builds up, the seals on the engine blow apart which is what they are made to do. It can also cause leaks and other problems that can be difficult to repair.
Each of these tools are hand tools that should not need a compressor for use. There are some tools, such as the torque wrench, which works well when it is used with a compressor or by hand. This selection of tools is not a completely comprehensive list. It simply lists the basic types of tools that are often needed during auto repair. Many of these tools have home uses as well as automotive uses.
Buying Automotive Hand Tools on eBay
It is not difficult to purchase the various automotive hand tools on eBay. The popular auction website sells both sets of tools and individual tools. All you have to do is input the keywords for the tools that you need into the search box, and click search. This brings up a list of entries that match the keywords. For instance, type in "torque wrench", and the list that is populated contains all of the torque wrenches and torque wrench accessories available on eBay.
Once you find one in which you are interested, click on it to bring up the individual listing for that product. On this individual listing, there is a description of the product and the seller's shipping and return policies. After reading the description carefully and checking out the seller's terms, if you still have questions, then simply ask the seller. Sellers are normally more than happy to answer any questions that you may have. You may also want to take a look at a seller's feedback, which provides information about past transactions a seller has made, along with the satisfaction of his or her customers.
Conclusion
Automotive hand tools are an important part of automotive repair. Not only can many of these tools be used for the automobile, they can be used around the home as well. When seeking out automotive hand tools, it is a good idea to get a repair manual, then purchase the tools that are needed for the job if they are not already part of your tool arsenal.
Automotive tools are extremely useful for performing small repairs on a car. Any major repairs should be performed by someone who has the appropriate knowledge. It is important that you have a professional examine your automobile if you are unsure what the problem is.
Automotive hand tools can be found in brick and mortar shops as well as online at sites like eBay. For most automotive repairs, hand tools are all that is needed. With the proper equipment, it is easy to perform many small jobs without the assistance of a mechanic.