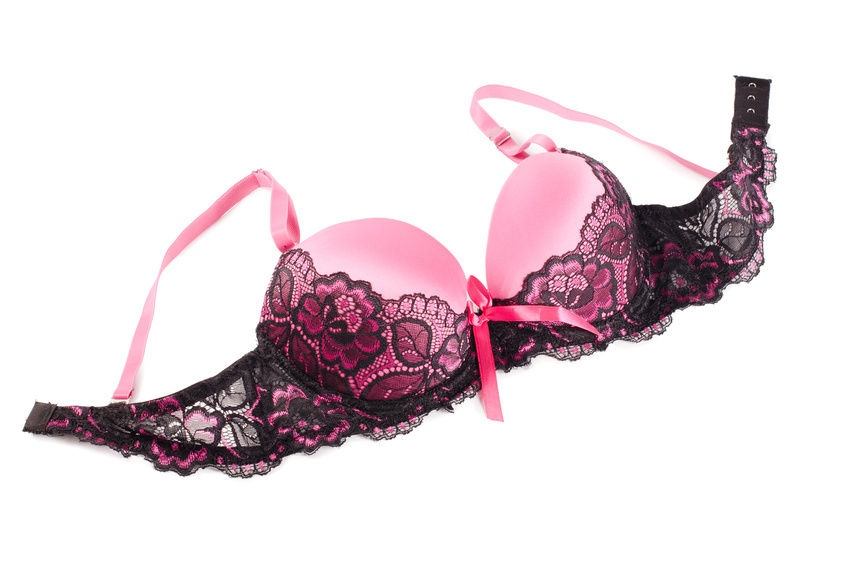 The one thing that many women have in common is no matter what shape or size they are, beautiful lingerie makes them feel good about themselves. It is that one little secret they all like to keep; that under the conservative dress suit is a set of lingerie that would have scandalised our great-grandparents. Many women consider lingerie to be as important as any other part of their wardrobe, so they can follow a few tips when shopping to find lingerie that fits well, looks good, and adds an ego boost.

Body Type and Style

Even though all women are beautiful, there are those times when everyone could use a little something extra. It could be a higher, shapelier bustline or a little foundation over the tummy. By selecting the correct lingerie for your body type from the large range available, any perceived imperfections can be minimised.
Small Breasts
Select padded bras that pull the bust up and together. These bras give the illusion of larger bust. Then wear lingerie that shows off your bottom or legs to distract from your bustline to draw attention away from the bust. If you are thin, wear stockings and garters, which draw the eye to the legs. High heels also draw the eye, so consider a higher than normal heel.
Large Breasts
Be sure to wear underwire or halter style tops, which help to lift the cleavage. Material that stretches, like Spandex or Lycra allow adjustment to minimise the size. This is a good time when more is less, so you can use more coverage and less exposure.
Large Hips or Bottom
Draw attention away from the bottom and hips by wearing low cut bras. Bustles that cinch the waist or abdomen draw attention to the hips. Avoid fitted styles and go with high cut waists. Let fabric drape over the hips and avoid anything that fits under the tummy to avoid drawing attention to this area.

Puffy Belly
Fancy thongs, panties, or bras can bring the eyes attention to more favourable areas of the body. Be sure to wear styles that are loose in the waist and drape or flow over the tummy area.

Too Tall or Short

With a shorter stature, it is important to fool the eye by elongating the profile. Wear style of nightgowns and robes with slits up one leg and have small patterns. One colour is also a good way to gain visual height. Close fitting waists and belts cut the body off and emphasise stature. For the taller ladies this is where you really shine. Long looks or cut off looks are good with your height. If you do feel you want to look shorter, consider cinched waists, horizontal stripes, and bold patterns.