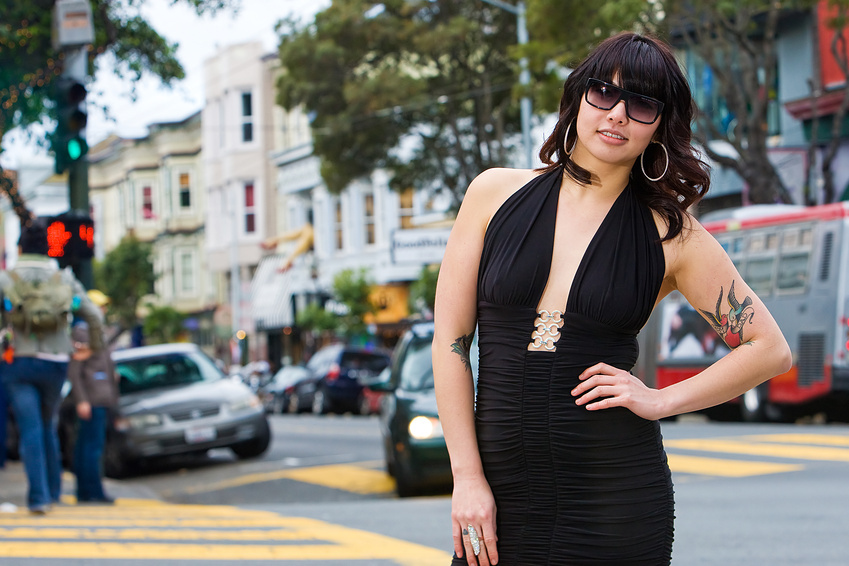 A plunge dress is a stunning statement piece that, if worn correctly, will make you look fabulous at any formal event. Plunge dresses feature deep necklines or backs, which show off the maximum amount of skin. Make sure that you pick the right dress for your body, and that you choose the right underwear and accessories.
Choosing the Right Plunge Dress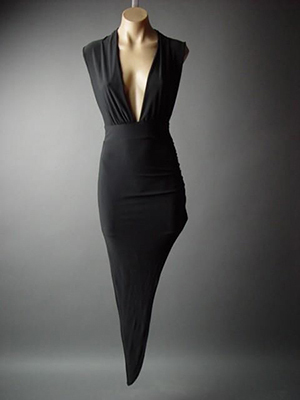 Look for a low cut dress that suits your body. Plunge dresses show a great deal of skin, so you should choose a colour that flatters your skin tone. That usually means dark and jewel tones for women with pale skin and light colours for women with darker skin. Different necklines, such as cowl dress or deep-V dress, are also options. Cowl necklines plunge down in a loop of loose fabric, while deep V necklines are triangular. You can also choose the length of the plunge, as they come everywhere from the middle of the bust, all the way to below the belly button. Slightly more modest options feature mesh panels in the plunge. Length is also important. Longer dresses are more formal while shorter dresses are sexier. Consider what is appropriate for the event, and choose a formal dress accordingly.
What to Wear Under a Plunge Dress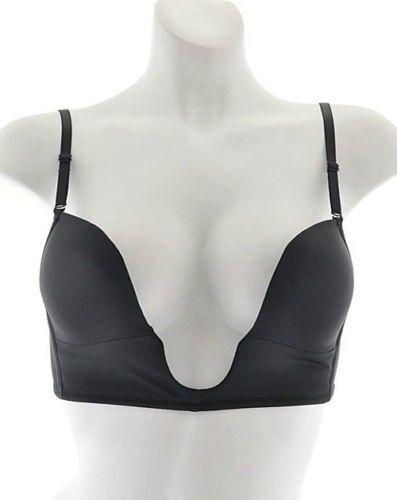 Formal plunge dresses show a lot of skin, but unless you are careful, they also show underwear. Wearing a backless and strapless bra or plunge bra is usually a good idea, because many plunge dresses have thin straps or halternecks and are backless. You can also choose to use bra tape or a stick-on bras if a bra is still visible under the dress. Wearing low-cut knickers is also a good idea, especially if the back of the dress is plunging as well.
Accessorising a Plunge Dress
Plunge dresses are statement pieces on their own, but you can accessorise them with jewellery, clutches, and of course, shoes. Because you want to keep the dress as the centre of attention, consider pairing it with a few large pieces of jewellery, such as a chunky gold necklace or diamante choker, and a single bracelet or large cuff, rather than stacking or layering jewellery. Following the same trend, black and beige shoes and clutches go very well with statement dresses, although you can choose matching accessories, such as red shoes and a red clutch to complement or match your dress.