A beautiful house should have a beautiful temple as well as a study area or a room. Indian houses specifically focus on having a temple keeping things in line with all the Vaastu of that place. Vastu lays down the basic norms relating to the construction of a house and the arrangements of the interiors. Having a house temple is not connected only with spirituality but also with the emotions relating to the supreme powers of the omnipresent force. A vastu-wise constructed house radiates extreme positive energies and thus it is mandatory to keep the home temple room decked up completely.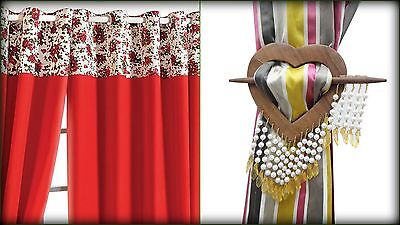 The term valance originated around 1400-50 perhaps after the French City, Valance which is known for making cloths.
Valances
are used in the form of a door as well as a window drape. Made of multiple fabrics, a valance adds charm to a room. According to Indian traditions, a door valance is said to welcome Goddess Laxmi-the giver of wealth. They are mostly made from green leaves that are known to purify the environment maintaining the inflow of oxygen and keeping your home anxiety and stress-free. In the contemporary days, door valances are made of richly textured material in vibrant chromes that work as a decorative to your home. You can decorate them not only at the entrance door of your temple but also at the entrance door of your home. Then we have essential metal art items such as bells (Antique Brass Worship Bell Handcrafte​d Golden Metal ),
religious sculptures
(Golden Shivlinga With Nandi Bull And Sheshnaag), baskets ( for flowers and leaves and candle stands (Decorative Brass Three Arm Candle Stand ). I am not that into spirituality but since I have an obsessing love for interiors, I tried decorating every bit very efficiently. I also got a
tapestry
(Goddess Laxmi Indian Wall Hanging Cotton Tapestry) for my home temple and a Decorative Red Tibetan Om Symbol Paper
Lampshade
. Just adjacent to my temple I have arranged my musical instruments such as the Brown Wooden Bansuri and the Khartal Brass Figurine Traditiona​l
Sound Instrument
which are used for very special rituals.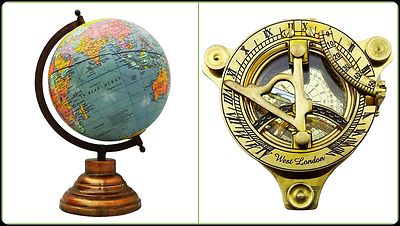 Since I do not own a huge house, I have adjusted my temple and study in the same room. Two shelves with books and a study table with a lamp. My sibling has a craze for
globes
(Big Desktop Rotating Globe) and nautical products (New Pocket Magnetic
Nautical Sundial
), I had to decorate the table with her belongings as well. I have hung a curtain (Eyelets Yuga Home Décor Solid Pure Cotton Premium) as a divider between the two areas and keep it tied with a curtain tieback when not in use.
This room is the best place for me in the entire house because it is aloof from all the chaos. The odor of incense and the silence creates a very positive aura making the room the best place to concentrate and introspect.