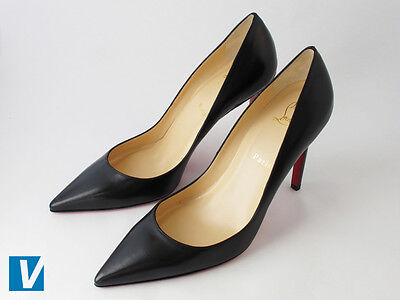 How do you know if the Christian Louboutin heels that you are about to buy online are genuine ?
What identifying marks should you be looking for ?

This youVerify guide will help...


A youVERIFY PHOTO GUIDE TO IDENTIFYING GENUINE CHRISTIAN LOUBOUTIN HEELS


1. SHOE BOX
Christian Louboutin heels are packaged in a strong brown box that features the 'Christian Louboutin' logo and the word 'Paris' below and toward the right hand corner. Check the size, font and placement of the logo carefully. Remember that real shoe boxes can accompany fake shoes.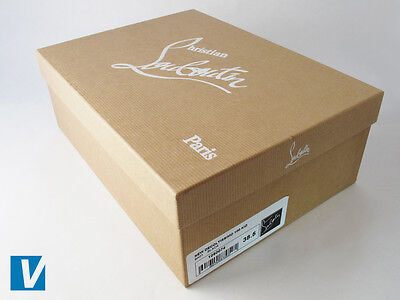 2. SHOE BOX LABEL
Christian Louboutin shoe boxes feature a white label on the one end detailing style, color, size information and the logo. Check these details match the details of the shoe. Check also the size, print quality, spacing and font of the label copy.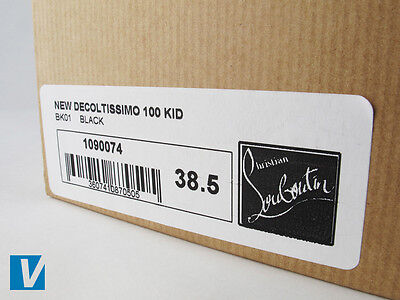 3. SHOE BAG
Christian Louboutin heels are accompanied by a red dust cover that features the 'Christian Louboutin' logo and the word Paris' below and to the right. The shade of red and font can vary slightly but the material is always of high quality.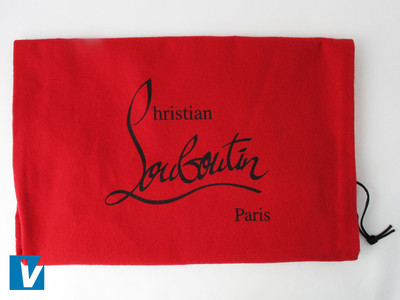 4. INSOLE MARKINGS
Christian Louboutin insoles feature the 'Christian Louboutin' logo followed by 'Paris' written below. Check the size, position and alignment very carefully. As well as the insole edging which must be neat and have no gaps to the shoe upper. In some less frequent instances, the font used on the logo can vary slightly, and Paris may be missing altogether.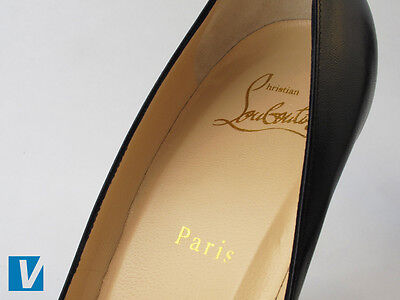 5. SOLES
Christian Louboutin heels feature the distinct signature red sole. 'Lipstick' red is the shade most often used but it can vary to a more orange red. Some owners also choose to get a cobbler to replace the original soles with red rubber soles.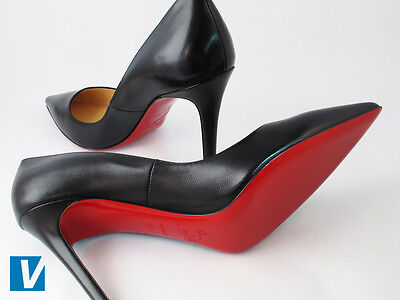 6. SOLE STAMP
The sole will feature some stamped details, usually the 'Christian Louboutin' logo, with 'Vero Cuoio' underneath it, followed by 'MADE IN ITALY' in capital letters, and a size. The words 'Vero Cuoio' can vary in font, depth, placement and outline, and in some less frequent instances not even feature at all. Some shoes are made in countries other than Italy. And half sizes always say 1/2 and not .5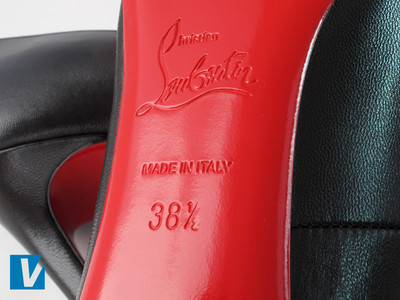 7. HEEL STITCHING
The stitching on Christian Louboutin heels is evenly spaced, accurate, tight, straight and with a tidy finish. Most shoes dont have a tab at the top of the back of the heels but some rare examples do exist.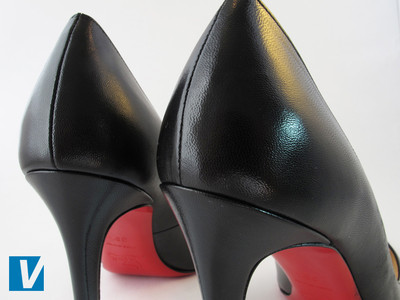 We hope that this guide helps to educate you on identifying genuine Christian Louboutin heels.
To prevent you from falling victim to counterfeit Ugg boots always ask the seller to use the youVerify app before you purchase from them.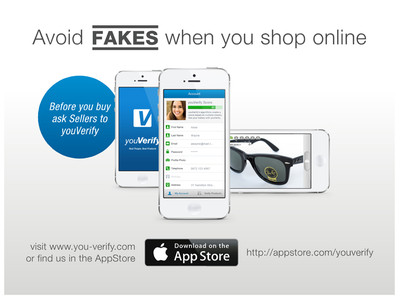 Smarter Selling, Safer Shopping.