If you want the best in surround sound, an AV receiver makes perfect sense. This clever box of tricks is the hub of your home entertainment system. It takes all of the HDMI outputs from your home entertainment gear (Blu-ray player, games console, etc.) and sends the sound to your speakers and the picture to your TV. Getting the right model for your home and size of room is important.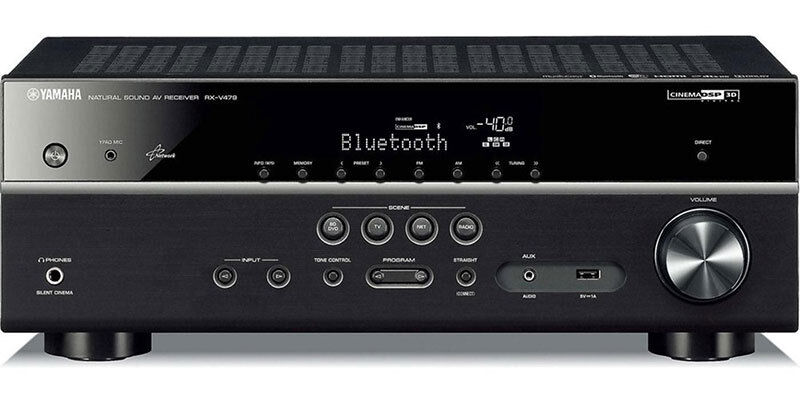 Number of speakers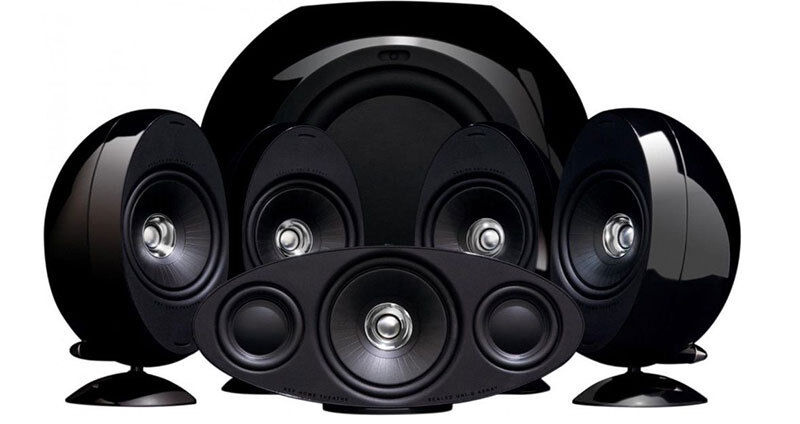 AV receivers typically support 5.1 or 7.1 speaker setups. This defines how many speakers you can connect to the system. The number before the full-stop is the number of normal speakers. For a 5.1 system, that's five regular speakers: centre (speech, front left, front right, back left and back right). A 7.1 system also adds to side speakers into the mix. You can connect fewer speakers to a higher-numbered AV receiver. The number after the full stop is the number of subwoofers your system supports, for low-frequency sounds.
You can connect fewer speakers than the maximum your amp supports, if you don't want to use the full range. For most room sizes a 5.1 system is more than enough, and 7.1 is a little overkill. If you don't want to run cables to speakers behind you, connecting a 3.1 system (just the front speakers) makes a lot of sense.
The new Dolby Atmos system lets you add high speakers into the mix to give you sound over the top of your head. It can make things more immersive, but you need additional speakers and an AV receiver that supports the technology.
---
Power
AV receivers have their power output measured in watts, with a total and per-channel rating. Each channel should have an equal rating and we recommend a maximum power output of at least 85W per channel: go higher if you've got a bigger room and speakers to drive.
---
Sound formats
If you want the best quality sound, you need a receiver that supports the audio formats you want to use. For Blu-ray the best you can get is DTS-HD Master Audio and Dolby TrueHD. Most newer amps support these formats, plus the standard DTS and Dolby Digital soundtracks you find on DVD players. If you want Dolby Atmos, you need a receiver that supports these as well.
---
Inputs and outputs

Make sure that you've got enough HDMI inputs for every device that you want to plug into your AV receiver. If you want 4K support, for future proofing, you need an AV receiver with an HDMI 2.0 input that supports the HDCP 2.2 standard. For older devices, you'll need Coaxial or optical S/PDIF inputs for sound. You won't get a modern AV amp with SCART inputs, so any SCART devices should be plugged directly into a TV.
ARC
There's no reason to put up with rubbish sound when watching TV if you have a TV and receiver that support the Audio Return Channel (ARC). This special HDMI port on your TV sends sound back down the cable to the AV receiver, letting you get better sound with no more cabling.
Three of the best
---
Yahama RX-V379, £299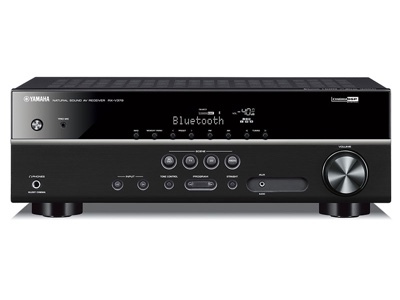 If you want a simple, yet powerful AV receiver, the Yamaha RX-V379 could be right up your street. This 5.1 surround-sound model supports 4K properly (HDMI 2.0 and HDCP 2.2), has plenty of inputs and produces excellent sound. It's only downside is that it won't fill a big room or drive powerful speakers as well as other models.

We Love: Great price, excellent format support
Watch out for: For smaller rooms, cheap clip-in speaker posts
---
Onkyo TX-NR646, £550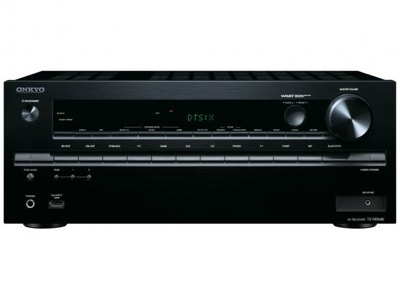 It's hard to knock the Onkyo TX-NR646 for value and features. Well-priced, this model supports 7.1 surround sound, or you can configure it as a Dolby Atmos AV receiver with 5.1 sound and two high speakers. It's full 4K compatible, has a ton of inputs and sounds incredible too. Only the fiddly and ancient menu system lets it down.

We Love: Excellent value, great format support, sounds fantastic
Watch out for: Fiddly and out-of-date menu system
---
Pioneer SC-LX58, £1,100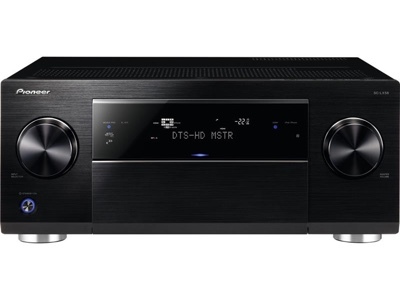 If you want the best and are willing to pay for it, the Pioneer SC-LX58 is the AV receiver for you. With eight HDMI 2.0 inputs (all supporting HDCP 2.2), it's completely future-proof for any future devices. It supports Dolby Atmos, too, if you want the most immersive sound. With excellent sound quality, this is a great amp for larger rooms.

We Love: Tons of features, great format support, incredible sound
Watch out for: It is expensive
---