You might think a laptop stands alone – after all, you bought it to be your portable, take-anywhere computing companion. But there's a surprising array of add-ons that can make your new purchase even more useful, from extra storage to high-end entertainment gadgets. In this guide, David Bayon Contributing Editor at PC Pro runs through the most
interesting things to look for
and gives us his top laptop accessories.
---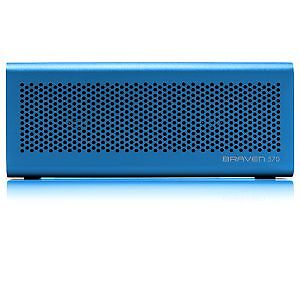 eBay loves:
a portable speaker that's also a portable phone charger.
Watch out for: charging a phone will drain the speaker battery, so be prepared.
RRP: £70
This Bluetooth speaker would be worth the money for its strong audio performance alone, but it's also a speakerphone for calls, and if you plug your smartphone into it for a bit of portable listening it will charge it as the music plays.
---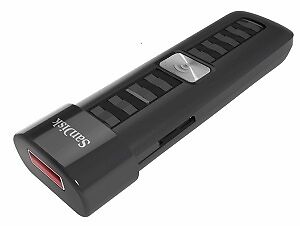 eBay loves: an easy way to get files from your phone to your laptop.
Watch out for: you pay a premium for that Wi-Fi ability.
RRP: £50
This is a 32GB flash drive with a difference: it has its own Wi-Fi network. This means as well as plugging the drive into a laptop to transfer files the normal way, you can also connect your smartphones and tablets to it wirelessly, making it a great way to quickly get photos onto a computer.
---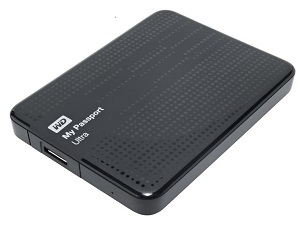 eBay loves: big storage capacity in a tiny drive.
Watch out for: the case doesn't offer much protection, so don't drop it.
RRP: £60
It's small enough to fit in a pocket, yet this tiny drive can store 1TB of files to complement your laptop's internal storage. It has an ultrafast USB 3 port, and comes with software that can automatically back up your files when connected.
---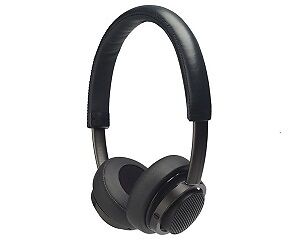 eBay loves: wireless and wired options for greater freedom.
Watch out for: the control dials can be a bit rattly.
RRP: £250
OK, so not many people will spend this much on headphones, but there's no doubt this Bluetooth over-ear set will make your music shine. You can control playback via a wheel on one ear, and they'll give you a good ten hours on one charge.
---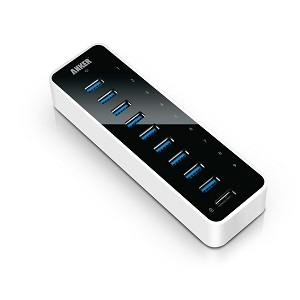 eBay loves: never run out of USB ports on the road again
Watch out for: there are cheaper alternatives if you don't need as many ports
RRP: £50
There are hundreds of hubs to choose from, but for the power user few will come close to this beast. It has nine superfast USB 3 ports, a charging port for topping up your mobile, and a built-in surge protector to keep all devices safe. Overkill for many, a must-have for some.





Glossary of terms

Storage
The latest laptops have hard disks big enough to hold your music collection several times over, but it's easy to extend the life of an older laptop by adding external storage. You can get drives with tiny laptop disks inside that won't add much to the weight of your bag, and you can take your pick of connections: USB 3 is what most people want, but you can also get drives that use the more Apple-centric Thunderbolt connector. Capacities stretch right up to 2TB, which is far more than most laptops come with. Alternatively, USB flash drives holding 32GB or even 64GB now cost peanuts – and you can go further up the capacity ladder if you're willing to pay.

Connectivity
Thin and light laptops are great for chucking in a bag when you're on the move, but they have their compromises – one of which is often a lack of ports. The simple solution is a USB hub. These little boxes plug into your laptop and tend to add a larger number of USB and other ports, along with media card slots.
The other big connectivity boost is a mobile broadband hotspot – sometimes called a MiFi. You connect your laptop, tablet and other gadgets to its built-in Wi-Fi, and it gets them all online via a mobile broadband SIM. You have to pay for the mobile data, of course, but it's great for people who work on the road a lot. The big mobile networks all have their own, so check what you could get on your current contract – and watch your data allowance.

Entertainment
Laptop speakers vary in quality, so it can pay to beef up movies and music by adding a Bluetooth speaker to the mix. These are light and portable, and can usually be charged up to last at least a day away from the mains. Prices vary wildly, so you can get the experience you're willing to pay for; we'd avoid the absolute cheapest, as the audio quality won't be much better than your laptop speakers.
Bearing in mind the places you might use your laptop, a good pair of headphones might be a better choice. You can get anything from cheap Skype headsets right up to audiophile and gaming-focused monsters for hundreds of pounds. Nothing can beat having the full surround-sound experience when you're on the train to work in the morning.

Best of the rest
Don't forget the huge selection of bags for laptops, from thin neoprene sleeves that will give a bit of protection inside a normal bag, to backpacks and suitcases with dedicated laptop enclosures and pockets for power bricks and cables. You can even get bags designed to be safer for cyclists.
There are also stands that lift the keyboard up for more comfortable typing at a desk, dedicated travel mice so you don't have to hunch over a touchpad all day, padded lap rests with fans that keep your legs cool beneath the hot base, and all sorts of other gadgets and accessories. This really is a category where a bit of exploration can unearth useful tools you hadn't thought of, so start browsing.