Taking delivery of an enormous new TV is always a great feeling, but you can make it even better by ordering the right accessories. Sure, you could just plug in an aerial and enjoy some broadcast TV, but, says David Bayon, Contributing Editor at PC Pro, there's so much more you should be doing. David has picked his top TV accessories and put together a
handy guide to television technology
.
---
Apple TV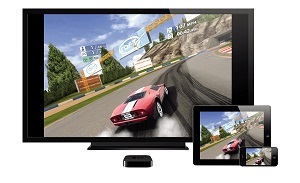 eBay loves: the typical Apple ease of use
Watch out for: less compelling if you don't own other Apple devices
Price: £99

If you already own an iPhone or iPad the Apple TV will slot seamlessly into your home entertainment set-up, even if you don't it's a breeze to use. On-demand services, streaming media and the ability to play games from your mobile on the screen: for the one-off price it's great value.
---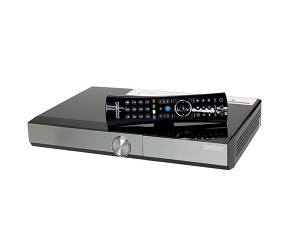 eBay loves: the excellent blend of live and on-demand in one interface
Watch out for: adding non-terrestrial content isn't cheap
Price: £250

This good-looking PVR has a 500GB hard disk for recordings (1TB is also available), and an Ethernet port to get online and enjoy the excellent YouView interface. This conveniently mixes live TV with catch-up and on-demand in one place, so you can browse forwards and backwards in the programme guide.
---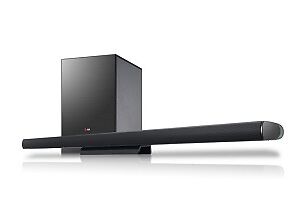 eBay loves: a compact soundbar in both size and price
Watch out for: not quite good enough with 3D surround sound
Price: £300

It's just 35mm deep and 75mm tall, yet this LG soundbar is remarkably powerful. Its 3D surround mode isn't outstanding – you'll have to spend more for that – but with its wireless subwoofer, and a USB port for playing music from portable devices, it's fantastic for the price.
---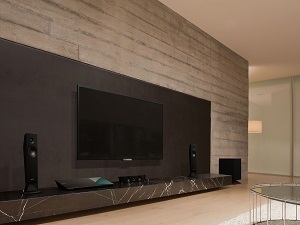 eBay loves: Blu-ray player, on-demand box and media streamer in one bundle
Watch out for: Lacks the punch of full-sized speakers
Price: £499

There are so many home cinema bundles available at all different budgets, but this Sony offers the perfect blend of quality and value. It's a 3D Blu-ray player, an excellent 5.1 speaker set and amplifier, as well as a Netflix service and Wi-Fi media streamer for smartphones and PCs – all for a great price.
---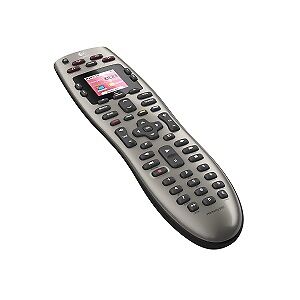 eBay loves: control every entertainment device in your home with one remote
Watch out for: takes a bit of initial setup to be really useful
Price: £70

You can spend hundreds on a universal remote, but this one does all you really need for a much more reasonable price. It has a touchscreen and backlit buttons, it's compatible with thousands of devices, and it's relatively easy to set up.
---
Glossary of terms

Media boxes
If you're not signing up to Sky or Virgin, there are plenty of other options to add more content to the core set of Freeview HD channels. A device such as the Apple TV plugs into your telly to give access to Netflix and Lovefilm, and lets you stream content effortlessly from your smartphone, tablet or PC. Or there's a box such as the tiny Now TV, which is kind of a cut-down pay-as-you-go Sky.
If you'd rather emulate the features of Sky+ or TiVo you can go for a dedicated Freeview HD PVR. These give you all the same recording, scheduling and live pause functions without the hefty monthly subscription, and good ones include access to Netflix and other on-demand services too. They come in a range of capacities, so go for at least 500GB if you don't want to fill the thing before your first month is up.
Soundbars
Modern TVs have better screens than ever before, but they also have one common weakness: sound quality. The thinner they get, the less room manufacturers have for the internal speakers, meaning the audio just isn't big and boomy enough to really immerse yourself into movies and sports. The easiest way to remedy this is with a soundbar, which crams a kind of virtual surround sound setup into a single speaker strip that sits right on the TV stand beneath the screen. You'll never match the quality of a good set of separate surround speakers, but for a fractional of the price a good soundbar can run them very close.
Blu-ray bundles
The best way to show off a new Full HD TV is with a Blu-ray movie, and there are plenty of players to choose from. But if you want to make things really easy for yourself it's hard to beat the simplicity of an all-in-one bundle, which bags you the Blu-ray player and a full set of surround-sound speakers. These are often small enough to dot around your living room without taking up too much space, and if you're willing to splash out more you can get wireless speakers too.
Other accessories
As for other cool kit you might want to consider, why not do away with all the separate remotes by programming one universal remote to control everything? These tools recognise pretty much any entertainment device from a well-known manufacturer, so with a bit of initial setup a single button press can turn on your TV and speakers and switch to the Blu-ray input. No more cries for help from puzzled relatives trying to work out how to get The Hobbit working.
There are all sorts of TV stands and wall-mounting brackets to choose from – make sure you buy one that can support the weight of your TV – and finally, you can add a wireless adapter to an older TV if it's Smart TV-Ready. Just look up your model on the manufacturer's website if you're not sure.