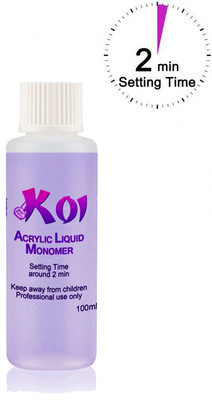 Acrylic liquids
Acrylic liquid monomer is one part in a two part mixing process.
The other part is powder.
types
We mainly take 6 types of liquid all shades of blue / violet. We no longer stock clear liquids they could and have been mistaken for other liquids like Acetone, cleaner or even water.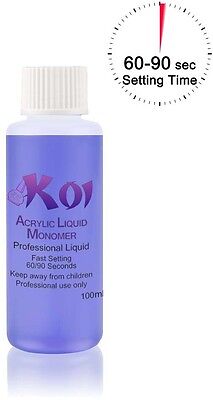 Professional
1/ professional fast setting not for the inexperienced or faint hearted cures in 60 to 90 seconds.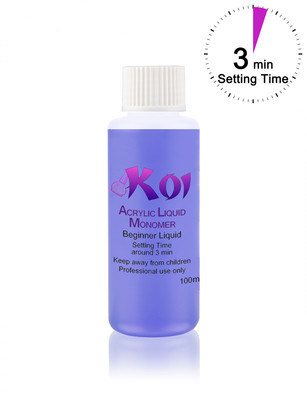 Beginner
2/ Beginner slow setting for those new to acrylics or have trouble applying to your weaker hand. Dries in 3 min.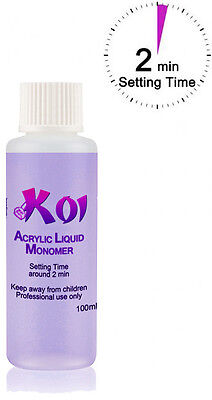 Standard
3/ Standard setting liquid dries in 2 min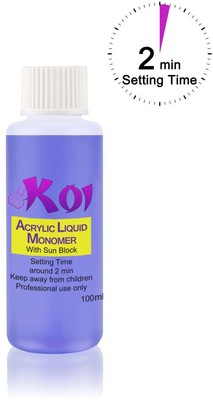 Standard liquid with UV sun block
4 Standard setting liquid dries in 2 min but has UV sun block to help stop yellowing from sunlight and sun beds.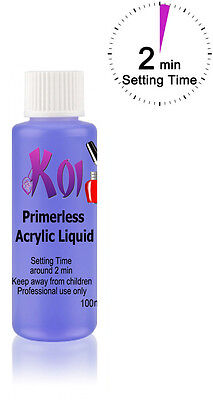 Primer Less
5/ Primer less liquid with a standard 2 min setting time that has built in primer for those who want a one step process.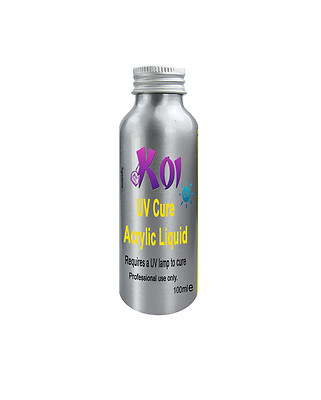 Acrylic liquid with UV Cure
6/ UV acrylic liquid that uses the same normal acrylic powder in a two part process but only dries under a UV Lamp and will not cure by air drying. Also has little odour

Acrylic Fails
Most of the Fails are due to bad prep.
Clean nails that have been degreased and scuffed Correctly should have no issues and last a good time.
You ever tried painting a house door without cleaning it first from grease, dirt and sanding? The paint flakes off and the same is said for acrylic and gel nails.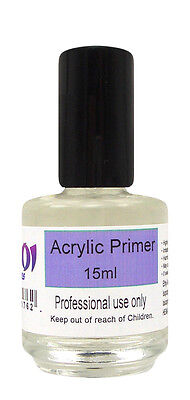 Primers
Primers help and come in many types acid free or not and most of these will etch the surface of the natural nail and take away some of the water and oils.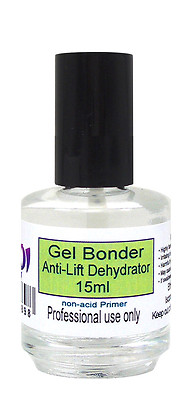 Bonder Degreaser PH Balance
A degreaser that take out the oils and moisture like our bonder helps.
Although this will not leave the nails scuffed or marked so a gentle file of the nails before applying the degreaser works wonders.
As good as a primer use correctly with a more aggressive Dehydration


Sourcing
Our acrylic liquid is sourced from one of the 3 largest Chemical companies in the world.
This company creates 9 types of liquid in 3 main shades but will match any pantone colour if needed.
This company supplies Liquids for over 40,000 other brand names so the chance of getting the same liquid in another company name / logo is high.
Some of the big names just change the colour or add traces of chemicals to make them unique as well as a slight scent.