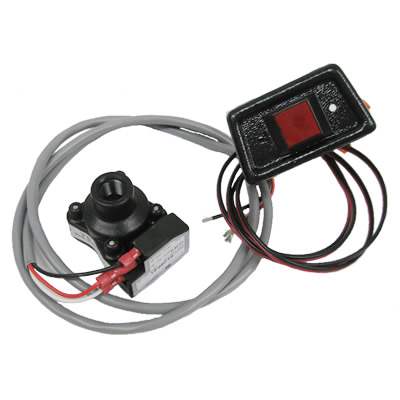 Car electrical switches deteriorate over time. Switches that turn on power windows, wipers, and even the ignition have a useful life that spans only a certain number of years. After which, the electrical switches require replacement. While purchasing electrical switches straight from the original equipment manufacturer seems like the safest route, those who are serious about getting the best one for their car should invest time and energy in doing the proper research.
There are a wide range of electrical switches that may be purchased out on the market today. Because not all switches are compatible for particular parts, it pays to understand the different types of switches according to purpose, condition, and part manufacturer. Whether purchased from traditional parts dealers or bought online through eBay, understanding what electrical switches do for you and your car can help you come to a more educated buying decision.
Overview of Car Electrical Switches
Electrical switches are units used to break, complete, or alter the path of an electric current. Majority of the time, switches are electromechanical with one or more sets of electrical contacts that are linked together using external circuits. There are two electrical states that these contacts may be found in: open or closed. When the contacts are "closed", they are touching and electricity can flow through them. When they are "open", on the other hand, electricity cannot pass through because they are spaced apart from each other.
Car switches like these are used to turn on the lights, roll down the windows, and operate the windshield wipers, among others. Unlike household electric switches that rely on alternating current from a powerplant, the source of a car's electricity is its battery, which supplies the vehicle with direct current.
How to Pick the Best Electrical Switch
Purchasing the best electrical switch for your vehicle often boils down to making sure that you do not buy the wrong part. This is why it is often advised to first read the owner's manual to understand the specifications of the part. For those who are not so familiar with the workings of their vehicle, it is recommended that they first take it to an automotive mechanic for the correct diagnosis.
When choosing the best electrical switch, the shopper's first step is to decide if he or she wants the electrical switch of the Original Equipment Manufacturer (OEM) or an aftermarket switch. OEM refers to the part that originally came with the vehicle. Those who want the OEM may simply purchase the part straight from manufacturer and get it installed.
For aftermarket parts, however, the buyer has the option to choose the type of the electrical switch on the car, provided that it is compatible according to the owner's manual. Aftermarket parts normally have higher quality for a relatively more affordable price. If you have paid a visit to the mechanic, they should be able to tell you the compatible parts based on the vehicle's make and model. Should you wish to use a different type of switch recommended by the manufacturer, they should be able to advise you if that was possible as well.
Electrical Switch Types
There are generally four kinds of electrical switch types that can be used in your car. These are the rocker, toggle, push-button, and the ignition switch, among others. The following describes these electrical switches in greater detail.
Rocker Electrical Switch
Rocker switches are operated with an on and off motion similar to a rocking horse. These are the switches most commonly found on a car. The electrical switch may have lights or a legend to indicate if it is turned on or off. Typically made from nylon and brass, the switch may be boxy or curvy in design. Some switches have independent circuitry that lights it up, making it easy to locate in the dark. Those that light up only when they are turned on, however, have dependent circuitry. Rocker switches are often used for power windows and other automotive accessories. Its advantages are it is user-friendly and does not require fine motor skills to operate.
Toggle Electrical Switch
Toggle switches are characterised by a lever or a handle. These are often made with an elbow-like pivot with a short handle and a snap-action. Generally, toggle switches are used to engage multiple electrical contacts. This type of switch normally has a long useful life and takes many years before it needs to be replaced. In the car, the toggle switch can be used for the indicators, headlights, and other automotive accessories. Normally, these switches are made of brass, steel, and phenolic plastic. While its durability is not a concern, people who have trouble with their fine motor skill may have trouble operating this. Some toggle switches have rounded, smooth metal designs, while others have duckbill wedges. Like the rocker switch, some toggle switches may also light up when turned on.
Ignition Electrical Switch
The ignition switch, otherwise known as the starter switch, is responsible for triggering the electrical systems of the car and activating the engine's fuel-air mixture. Most ignition keys only work when a key is inserted into it to turn the engine's flywheel. Typically, ignition switches have five basic states: lock, off, accessories, on, and starter.
The "lock" position allows the key to be removed from the vehicle. The "off" position tells the user that all the vehicle's systems have been powered down. The "accessories" position, on the other hand, allows current from the battery to reach the vehicle's accessories, one of which is the car radio. The "on" position, on the other hand, is the vehicle's state when it is on the road. Lastly, the "starter" position is the one used to rev up the engine. After briefly turning the key to that direction, the ignition switch goes back to the "on" position.
Some manufacturers have the lock cylinder and the ignition switch combined in one, while other manufacturers separate it. Those who are thinking of buying an aftermarket part, it is important to check the configuration for your particular vehicle. For newer vehicles, it may be advisable to bring your car to the shop since vehicles today have anti-theft devices in place that can leave the car inoperable if the switch is removed improperly.
Push-Button Electrical Switch
Push-button electrical switches are used to power horns, starters, racing, sirens, car stereos, hazard lights, and more. There are two kinds of switches namely: momentary and non-momentary. Momentary switches work by completing the flow of electricity through a spring that hits two wires when the button is pressed. When released, the push-button switch goes back to its original position. "Normally on" switches have their flow of electricity interrupted when pressed, while "normally off" switches have their circuits connected. The non-momentary switch requires two presses to switch between the states. Over time, the constant pressing may wear the spring out. When picking an aftermarket switch for the vehicle, it is important to check its voltage to see if the switch you are considering is compatible.
Shopping for Automotive Electrical Switches on eBay
If you are looking to buy automotive electrical switches, consider making eBay your first stop. Just visit its homepage and type "electrical switches" in the first search bar that you find. After pressing enter, eBay populates its search results page with product listings that include that keyword in their database. Sometimes, there are just far too many results. When this happens, it is best to include other search terms that describe your desired item. For instance, you can include "electrical rocker switch" or "nissan window switch" to further filter down the product listings. You can also select options like make, model, part manufacturer, car placement, classic car parts, condition, price, and item location, among others.
You can also specify your requirements before you even start your search by utilising the functions of eBay's Advanced Search tool. While this may take longer to configure because the large number of options, you do not have to weed through product listings that are irrelevant to your requirements. This tool also helps in finding sellers that are near your location. If you need the electrical as soon as possible, this cuts down in shipping time as well as in postage and packaging. Some sellers may even allow you to swing by their shop, if they have a brick-and-mortar one, and get the item yourself. To find sellers near your area, type in your postcode and indicate the miles that you are willing to travel around your postcode. However, make sure to check if the seller allows local pick-up before purchasing the item.
Conclusion
Buying the best electrical switch for the car is easy. People who enjoy tinkering with their car may even be able to do it themselves, provided that they know how to read the owner's manual. For those who do not know anything or simply have no time, it is best to visit a mechanic to get it installed. When it comes to parts manufacturer, shoppers can choose between an OEM or an aftermarket electrical switch.
As for the types of electrical switches available on the market, these are the rocker, toggle, ignition, and push-button electrical switch, among others. These electrical switches may be bought from traditional specialty stores or from e-commerce sites online. While some people still prefer to buy from brick-and-mortar shops, many now choose to buy online due to time and money savings. With a few clicks of a button, a brand new or used electrical switch can arrive at one's doorstep in no time at all.