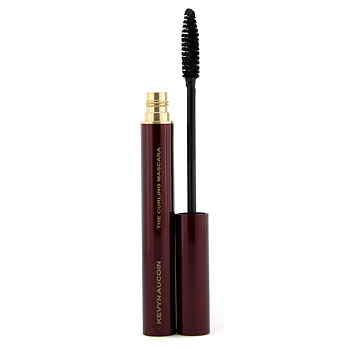 A good mascara is like a magic wand that is able to transform and accentuate the wearer's eyes within seconds. The huge selection of mascaras available can make finding the right product seem daunting, and prices can range significantly. So although finding a good quality affordable mascara may seem like a challenge, knowing what to look for simplifies the buying process a great deal. The good news is that most mascaras are essentially the same; the effect desired is created by the brush.
Before shopping for an affordable mascara, learn about the options available, such as lengthening, volumising, and curling mascara. Choosing the right brush for the wearer's eyelash type is essential and as important as the formulation of the mascara. Select the right colour for the wearer and the occasion, and choose between waterproof and water soluble mascaras. Finally, learn how to find affordable mascara and how to apply mascara for different eyelash types. Mascara is available from makeup boutiques, chemists, department stores, and online from eBay.
Types of Mascara
Mascara falls into three main categories: lengthening, volumising, and curling. In rare cases the product may lengthen and curl or add length and volume, but no mascara yields all three effects. For longer, thicker, curled lashes, use a lengthening mascara layered with a volumising product and curl the lashes with eyelash curlers.
Lengthening Mascara
Lengthening mascara adds length to fine lashes. However, it may make lashes look thinner, so a volumising product should be applied after the lengthening mascara has dried. Alternatively, choose a lengthening and volumising product.
Volumising Mascara
Volumising mascara adds body to short eyelashes, but added body may make the lashes appear to be even shorter. Add lengthening mascara that separates the lashes for balance. If the lashes are straight, use an eyelash curler to add a curl to each lash.
Curling Mascara
Curling mascara is best for those with eyelashes that are neither fine nor short. This product eliminates the need to use an eyelash curler. If the wearer's eyelashes are long and thick enough, then curling mascara can add a little bit of flair.
Mascara Consistency
The consistency of mascara influences the effect that the product creates. Thick mascara is best for those with long, voluminous lashes. A lighter, more liquid product is best for those with fine or short lashes. In general, lengthening mascara has a thinner formula than volumising products. As a result, volumising products are more likely to clump. Buyers who want defined lashes should choose more liquid products.
Choosing the Right Type of Mascara Brush
The mascara brush is more important than many people realise. The table below lists common lashes and effects, and describes which brushes should be used.
Lash Type or Desired Effect

Brush Type Required

Short lashes

Short brush

Thick bristles reach more hair

Length and definition

Long, comb-like brush

Evenly spaced bristles

Good for adding length, but not volume

Thickening sparse lashes

Large, round brush

Densely packed bristles

Natural look

Rubber brush

Moderately spaced bristles

Do not hold as much product, so do not add volume or length

Separates and defines lashes

Curled lashes

Curved brush

Lifts lashes
The brush should reach all of the lashes to create an even effect. As a rule of thumb, choose a small brush for small eyes and a large brush for large eyes.
Choosing the Right Colour of Mascara
The right colour of mascara depends on the wearer's colouring. Buyers with dark hair should opt for black mascara to bring out their eyes. Fair-haired buyers should choose brown mascara for a similar effect. Coloured mascaras can be used to create specific effects and it is best to experiment with different colours to find those that works best. Coloured mascara should not be worn with a conservative outfit or in a conservative setting, and is best kept for fun occasions.
Waterproof vs. Water Soluble Mascara
In addition to deciding on the desired effect and the colour of the mascara, buyers need to choose between waterproof and water soluble products. As indicated by the name, waterproof mascara does not smudge or run when it comes into contact with water. It usually requires a makeup remover, whereas water soluble mascara can be removed often using warm water and facial cleanser.
Waterproof mascara is long wearing and recommended for events that last for a few hours and for emotional moments, such as weddings. However, this type of mascara is best kept for special occasions as prolonged use could damage the hair of the wearer's lashes in the same way that hair dye damages hair. In addition, smudge proof and waterproof are not the same thing. Smudge proof mascaras are usually water soluble and simply tend not to smudge once they have been applied. Choose a water soluble product for everyday wear.
Buying Affordable Mascara
Many reputable cosmetics houses offer affordable mascara ranges, such as:
For added peace of mind, read customer and expert reviews about specific products before buying them. Most beauty experts agree that these products are on par with more expensive mascaras. In some cases, during blind tests, they have been found to be superior to their more expensive counterparts.
How to Apply Mascara for Different Lash Types
The secret to beautiful lashes often lies in how mascara is applied rather than the brand. Different eyelash types require different application methods. The table below summarises the mascara types and application methods needed for different lashes.
Eyelash Type

Mascara Type

Mascara Application Method

Short and thick

Combination of a lengthening base and coloured mascara

Apply base to tips of lashes

Allow to dry

Top with colour

Short and thin

Lengthening mascara

Two coats required

Apply to the roots of lashes and allow to dry

Apply second coat to entire lash

Long and thick

Curling mascara

Apply only one coat to avoid adding volume

Long and thin

Volumising mascara

Apply thin coats

Apply to the roots of lashes and allow to dry

Apply second coat at the tips
Experiment with different brush types and application methods to find the desired effect. Although eyelash curlers may look to some like medieval torture devices, using them is quick and painless and creates a striking effect. Consider investing in a good quality pair of eyelash curlers to save on buying curling mascara.
How to Buy Affordable Mascara on eBay
eBay sellers offer a wide selection of affordable mascaras at competitive prices. To find the mascara that is right for you, simply type a key phrase, for example "black volumising Maybelline mascara", into the search field, which can be found on every page, to see the listings available. Narrow your selection by choosing the most appropriate category and product features. To further refine or expand your search, use the advanced search feature.
Evaluating the Item and the Seller
Before buying on eBay, take the time to evaluate the item and the seller. Clicking on an individual listing displays the item listing page where you can find details such as the full item description, buying options, the seller's accepted payment methods, postage and packaging costs, and the seller's feedback information. If you have any questions about a listing, use the "Ask a question" link to contact the seller.
The seller's feedback rating shows you what other buyers have to say about a specific seller's products and customer service. Click on the number next to the seller's username to view feedback details. Use this information to form your own opinion of the seller.
If you find a seller whose products are perfect for you and whose feedback rating is acceptable, visit his or her eBay Shop. Many sellers specialise in particular products, making it easy for you to find everything that you need in one place.
Conclusion
Mascara allows wearers to accentuate their eyes or to create dramatic effects within seconds. Due to its popularity the choices available are staggering. However, a good mascara does not have to be expensive. Many reputable cosmetics houses have created affordable mascara ranges that often outperform more expensive products.
When shopping for affordable mascara, take the wearer's eyelashes and personal preferences into account. In some cases, buyers may need volumising and lengthening mascara to create the desired look. It is important to note that the brush type is as important as the mascara's formula. All things being equal, smaller brushes tend to be more practical for smaller eyes as they are easier to use and can reach more lashes.
Buyers with darker hair should opt for black mascara for everyday wear, while those with fair hair should choose brown mascara: black mascara tends to look too harsh on those with fair hair. Water soluble mascara is better for everyday wear as it does not require anything harsher than face wash and warm water to remove it. However, waterproof mascara is best for occasions where wearers cannot touch up their makeup or where they are likely to cry.
Purchasing affordable mascara allows the buyer to experiment with different brush types and formulas. The way in which mascara is applied can make a significant difference to how the lashes look. Using a new brush style may require some practice, but is generally well worthwhile. A large selection of affordable mascara is available from eBay sellers.