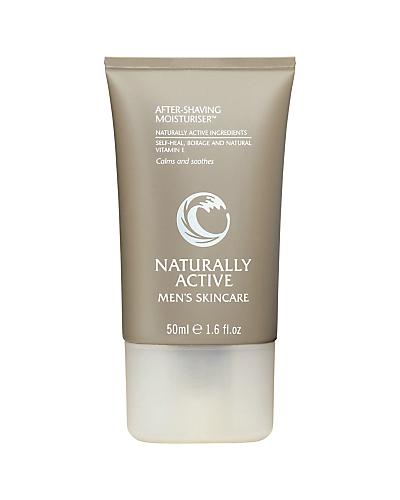 Moisturisers have been a staple that has been used by men and women in self grooming for centuries. Skin moisturisers actually date back to as much as 10,000 years ago and have since been an integral piece of personal upkeep. Everything, from face moisturisers for sensitive skin to full body moisturisers for everyday use, can be found through online marketplaces such as eBay. Quality moisturisers, however, can get somewhat expensive. However, with just a little bit of information, consumers can find quality moisturisers at affordable prices.
When purchasing a moisturiser, it is helpful to be aware of the factors that can influence the decision. Moisturiser ingredients, quantity, brand, and application are all elements that should be considered when purchasing an affordable moisturiser. Individuals who shop at brick-and-mortar stores for moisturisers are limited to the selection inside the store in question. Thanks to online marketplaces such as eBay, however, consumers have access to thousands of moisturiser options at their fingertips.
Ingredients in Moisturisers
The ingredients in a moisturiser are vital elements in the selection of a proper moisturiser. When shopping for an affordable moisturiser, one should try to compare ingredients with other, more expensive options. Brand name moisturisers often have generic counterparts which include nearly all the same ingredients as the brand. An understanding of the different types of ingredients can help in selecting an affordable moisturiser option.
The chart below shows the common types of ingredients that are often found in affordable and brand name moisturisers. As with most products, ingredients range from brand to brand and type to type.
| Category | Ingredient Options | Purpose |
| --- | --- | --- |
| Humectants | Glycerin, Urea | Hydrates thick skin, softens scaly skin |
| Alpha and Beta Hydroxy Acids | Lactic acid, Glycolic acid, Salicylic acid | Exfoliants for aiding in smoothing and evening skin; aids in preserving the product |
| Silicone | Silicone | Moisturising ingredient for smoother skin |
| Natural Ingredients | Vitamins, Minerals, Plant extracts | Often included to help rejuvenate skin; provides fragrance |
| Emollients | Lanolin, Petrolatum, Mineral Oil | Lubricants that provide moisture; help smooth and soften skin |
| Sunscreen | Zinc Oxide, Titanium Dioxide, Oxybenzone | Helps protect skin against harmful rays of the sun |
Many affordable moisturisers are designed with one form or another of the ingredients listed above. When shopping for a moisturiser, be sure to factor in the needs of the skin type in question. What works for sensitive skin may not work for oily or rough skin.
Consider the Quantity of Moisturiser
Some moisturisers seem like a good deal at first, but the quantity within a bottle or tube of moisturiser is usually a determining factor in pricing and value. One of the more common quantities of moisturisers is 30 ml. This amount normally contains enough for about three to four weeks of continual use. One benefit of purchasing the size of 30 ml or less is the ability to switch moisturisers if the moisturiser does not live up to expectations.
Larger options such as moisturising bottles of 75 ml are available through online marketplaces such as eBay. These moisturiser bottles and tubes tend to be somewhat bulky, but they may be found at affordable prices. Shoppers who know what type of moisturisers they want obtain more value by purchasing in larger quantities such as 75 ml.
Affordable Moisturiser Brands
Many brands of moisturiser are available in the marketplace. Some brands of moisturiser are designed with specific needs in mind and are thus quite expensive. In fact, some small trial containers of brand name moisturiser can cost more than what a larger 75 ml tube of an affordable moisturiser could cost.
Some brands such as Ponds are manufactured with the budget conscious in mind. Other brands such as Cetaphil and Jergens are fairly inexpensive. Affordable moisturisers are usually just as effective as the so-called 'designer brands'. Individuals who know what kind of face moisturiser brands they like should read the ingredients and shop for more affordable options that contain the desired ingredients.
Moisturiser Application Options
Due to high demand, manufacturers of moisturisers have developed several types of application options to meet different preferences. Everything from a simple cream to a more compact mousse can be purchased through specific vendors. With thousands of sellers, eBay offers users the chance to narrow down moisturiser types into specific application options. It is important to understand the different options available in order to assure a more pleasant application procedure.
Serum
Moisturising serums are considered to be more powerful than the more basic creams on the market. Moisturising serum is normally more expensive than options such as oil and cream due to the ingredients contained therein. Serums are designed with a focus on nutrients. These added nutrients are helpful in sinking into skin to fight the effects of aging and blemishes. Choose a serum if long term skin health is a major concern.
Gel
Searching for an affordable alternative sometime requires individuals to try out new application methods. Gel moisturisers are often designed to provide a more instantaneous moisturising effect. Gels are quite refreshing for people with dry skin. They are relatively thick in consistency and should be used by those comfortable with such an application method. Gel moisturisers often come in fragrance-free options, making it a good choice for individuals with sensitive skin. Affordable gel moisturisers can be found through online marketplaces such as eBay.
Liquid and Mist
Liquid and mist moisturisers are considered to be among the simpler and more convenient application methods. Application simply requires a thin layer on the skin for relief from dry skin. Liquid or mist moisturisers are easy to apply.
Some oil-based liquids and mists, however, can leave oily residue, making them more ideal for those with dry skin. Such products are also convenient for individuals who need to apply moisturiser on the go. Liquid and mist options are a convenient product choice for those in the market for an affordable moisturiser.
Oil-Based
Companies such as Burt's Bees offer affordable moisturising options for many different uses. These oil-based applications are somewhat more slippery than other products, but also offer quick moisturising relief. Such oils are often created from natural ingredients. In fact, many individuals sell homemade oil moisturisers through online marketplaces such as eBay.
Creams
Individuals who are shopping for an affordable moisturising option usually find creams to offer more value. A moisturising cream is a somewhat thick solution that is massaged into the skin. Cream moisturisers come in all shapes and sizes. Creams are among the more widely used types of moisturiser, and individuals interested in purchasing moisturisers in larger quantities often choose cream-based moisturising products.
Natural Alternatives in Affordable Moisturisers
Natural alternatives in affordable moisturisers are becoming more and more popular in today's marketplace. Brands such as Burt's Bees claim to produce natural alternatives for those who wish to avoid synthetic materials and chemicals. Individuals and small business the world over are beginning to manufacturer completely natural alternatives in moisturisers.
In fact, natural, household items and oils are often used as moisturising agents. Olive oil, coconut oil, and even almond oil are all natural oils which aid in moisturising skin. Searching for an affordable moisturiser designed with natural alternatives simply requires careful inspection of ingredients.
Buying an Affordable Moisturiser on eBay
Shoppers in the market for affordable moisturisers that serve their needs should consider using an online marketplace such as eBay, which offers a plethora of product options. This website allow users to match extremely specific needs with specific products.
Consumers who wish to use eBay to purchase affordable moisturisers may begin by entering a basic search word such as "moisturiser" into the search bar on the home page. This yields a long list of results that provide an idea about the variety of product options available on the website. To narrow down these options, simply utilise eBay's advanced search feature. This feature allows shoppers to select specific search criteria before browsing through listings. To find affordable moisturisers, shoppers may use this feature to get listings of products within specific price ranges. One may also enter a more specific search term such as "dry skin moisturiser" to get the applicable listings of products.
It is highly recommended that a potential shopper on eBay reviews the sellers' background before making a purchase. Alternately, shoppers may choose to only work with the website's top-rated sellers. These sellers have earned the status as a result of their consistent delivery and service.
Conclusion
Moisturisers have been used in skin care for thousands of years. Searching for an affordable moisturiser that meets the daily demands of the individual need not be a challenging task. Even a small amount of product knowledge can allow individuals to make the right decisions when it comes to choosing affordable moisturisers. Due to the range of product options that include a variety of ingredients, understanding the basic ingredients plays a role in making an educated purchase. Individuals should not only consider the benefits of brand names versus generic options, but they should also take into account the different application methods available.
Searching for moisturisers in traditional stores can take an inordinate amount of time while producing limited results. Many individuals, instead, turn to online marketplaces such as eBay for its expansive selection. When shopping for an affordable moisturiser on eBay, it is recommended that the shopper factor in quantity, application type, and ingredients. The website's advanced search features, local sellers, and authorised sellers offer a range of products that can accommodate different needs.