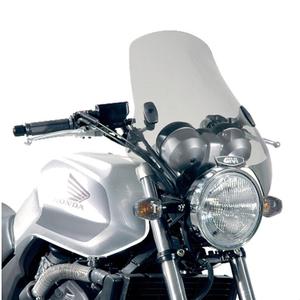 Aftermarket motorcycle handlebars give motorcycle owners an easy way to customise their motorcycles, and the reasons why people think about replacing their motorcycles' stock handlebars are varied. With a variety of aftermarket motorcycle handlebars on offer, buyers can expect to find alternatives to go with just about every type of motorcycle: sports, cruisers, and dirt motorcycles alike.
When it comes to buying an aftermarket motorcycle handlebar, buyers can turn to businesses that deal in motorcycle parts or get in touch with motorcycle customisation shops. Alternatively, they can also turn online to shopping portals like eBay, which gives them way more options from which to choose.
Short, low, high, and wide, the kinds of aftermarket handlebars buyers get to choose from in today's world are truly varied. This is why buyers should make themselves aware of the alternatives on offer before making a purchase, and they should also address aspects like the material used to make any given motorcycle handlebar, how motorcycle handlebars are measured, their basic structure, and not to forget, the reason behind looking for aftermarket motorcycle handlebars.
The Reason
The aftermarket motorcycle handlebar industry understands that buyers have different reasons when it comes to looking for such handlebars, which primarily include comfort, performance, and style. Given that most people with different heights and riding postures use stock handlebars that come with their motorcycles, it is only natural that not all of them find the stock handlebars equally comfortable, and when looking for handlebars that offer a more comfortable ride, aftermarket handlebars enter the fray. Some riders look for aftermarket motorcycle handlebars to enhance their motorcycles' aerodynamic performance, generally through the rider posture in which new handlebars result. Some motorcycle owners tend to look for aftermarket motorcycle handlebars to increase their bikes' aesthetic appeal, and people who fall into this category should pay due attention to comfort.
Materials Used to Make Aftermarket Motorcycle Handlebars
Irrespective of the reason behind looking for aftermarket motorcycle handlebars, buyers should pay attention to the material used in making any given alternative. Opting for a handlebar made using a sub-standard material can lead to a cracked or broken handlebar, and if a handlebar breaks whilst riding, the results are anything but pleasant. Typical aftermarket motorcycle handlebars are made using hollow metal tubes, essentially to keep the weight down. This metal tubing can be made using different materials, which include different grades of steel, carbon fibre, titanium, and aluminium alloys.
Basic Structure of Aftermarket Motorcycle Handlebars
The hollow tubing that is used to make motorcycle handlebars generally comes with holes that have been drilled in specific places in order to facilitate the routing of clutch, brake, throttle, and electrical cables. Knurls refer to pockmarks that are found where the bar connects with the riser clamp, which are in place to avoid the handlebar slipping out of place. While some aftermarket motorcycle handlebars come with integrated risers, some others do not. Indentations at suitable places can also be found on aftermarket motorcycle handlebars, which are made so that switch-box units mount as they should. Aftermarket motorcycle handlebars are also known to come with "bar end weights" located at either end, which are added in order to reduce vibration.
Measuring Motorcycle Handlebars
Four aspects go into measuring a motorcycle handlebar, standard or aftermarket, and these include: rise or height, width, pullback, and diameter. The rise or height of a handlebar refers to the length between the bar's highest point and its mounting location, and starting from straight handlebars that offer no rise at all, this can go up to 508 mm. The width of a handlebar refers to the length from one end of the handlebar to the other, horizontally. Pullback is measured using the point furthest away from the centre of the bar.
Diameter
Paying attention to the diameter of an aftermarket motorcycle handlebar is particularly important because a motorcycle that works with handlebars of a particular diameter does not usually work with others. Diameter refers to the actual diameter of the tubing and almost all motorcycle handlebars made available in today's world come with diameters of 22 mm or 7/8 inch, 26 mm or 1 inch, or 31.75 mm or 1.25 inch; wherein 31.75 mm handlebars, referred to as "chubby bars", are typically used with heavy cruisers. The table below shows how different motorcycles use handlebars of varied diameters.
| Motorcycle | Handlebar Diameter (mm) |
| --- | --- |
| Harley: Springer | 26 |
| Indian: Scout/Spirit | 26 |
| BSA: A65 | 22 |
| Honda: Nighthawk 750 | 22 |
| Honda: Magna 750 | 26 |
| Kawasaki: Voyager XII | 22 |
| Kawasaki: Vulcan 500 | 26 |
| Yamaha: V-Star 650 | 26 |
| Yamaha: V-Max | 22 |
| Suzuki: DV 1000 V Storm | 22 |
| Suzuki: Maurader 800 | 26 |
As can be seen in the table is that motorcycles made by the same manufacturer also come with handlebars in different diameters, so assuming that a handlebar by one manufacturer suits all motorcycles made by that manufacturer in terms of diameter is certainly out of place.
Types of Aftermarket Motorcycle Handlebars
People looking for aftermarket motorcycle handlebars, as mentioned, have numerous options from which to choose. While people looking for handlebars for their sports bikes tend to favour designs that are straighter and shorter, people looking for cruiser handlebars tend to favour longer variants, and motocross and offroad aficionados tend to favour handlebars that range from short to medium lengths. While the longer lengths associated with cruiser handlebars offer increased comfort, especially when riding long distances, shorter handlebars are known to offer better control. Given below are some of the more commonly found aftermarket motorcycle handlebar types.
Ape
Ape bars, or ape hangers, are those that are normally seen on cruisers and a number of Harleys, and these bars reach considerably higher than the point of mounting, requiring riders to place their arms higher than other types of handlebars. These bars can go up to 508 mm in height, and while typically associated with choppers, can be used with just about any kind of bike, although how comfortable they are is something that needs to be considered. When it comes to buying ape bars, buyers are presented with regular ape bars, mini ape bars, as well as extended ape bars.
Drag
Drag bars are among the most commonly sought aftermarket motorcycle handlebars, and their design consists of fairly straight tubing with a slight dip around the central portion. These bars require riders to lean in, helping to create a more aerodynamic experience. In addition, these handlebars can also help riders who suffer from neck pain because of riding. In some instances, drag bars come with vertical drops.
Clip-ons
A number of sports bike riders favour clip-ons, although they do work well with various other kinds of motorcycles as well. These handlebars, unlike most other conventional alternatives, do not come as one-piece units; instead, these handlebars come in the form of two individual handles, each attaching to the motorcycle's fork directly. Some clip-ons are adjustable in nature, giving riders the ability to switch to more comfortable or performance-oriented settings as, and when, required.
Clubman
These handlebars are typically used with cafe racing bikes, clamping directly to the motorcycle's triple tree. Riders who favour clubman handlebars do so because of their angling forward design, which helps to create more aggressive riding positions in which a rider's arms remain low and in close proximity to the body. In addition, these handlebars help to add an old school or vintage look when used with just about any kind of motorcycle.
Buying Aftermarket Motorcycle Handlebars on eBay
eBay is a good platform to turn to when it comes to looking for any kind of motorcycle parts and accessories, which includes aftermarket motorcycle handlebars. The alternatives that buyers are presented with comprise of handlebars made using different materials, and in addition to the kind of handlebars mentioned above, eBay buyers can also expect to find other kinds of motorcycle handlebars, like standard cruiser bars, beach bars, buckhorn bars, motocross bars, pullbacks, as well as a number of customised bars.
When shopping on eBay, buyers should bear in mind that they have to pay postage and packaging costs, which can vary from seller to seller. Given that motorcycle handlebars can be heavy, and postage and packaging costs depend on weight, these costs, with some sellers, can be a little on the higher side. The good news is that people can expect to find sellers who charge nominal postage and packaging costs as well as local sellers who allow buyers to pick up their purchased motorcycle handlebars in person at no added cost.
Conclusion
Reasons behind looking for an aftermarket motorcycle handlebar are varied, and while some buyers are looking to enhance comfort levels, some others are aiming to increase performance, and some others simply want their motorcycles to look better. In any case, quality is something that should not be compromised, and when riding long distances, comfort is just as important. Buying an aftermarket motorcycle handlebar is not a complex process; although it does require buyers to take a few basic measurements and sift through suitable choices.
What's been noticed is that while lower bars, rotated inwards, offer more comfort to bikers who are 5 feet 9 inches or shorter, those who are taller are better off looking for taller bars, rotated forward. How motorcycle handlebars require riders to position their wrists, arms, shoulders, as well as back is something that should be addressed before buying a motorcycle handlebar, and one easy way of narrowing down on alternatives is to ride a few motorcycles with different kinds of handlebars. Making the final decision should take into account comfort, safety, and style.