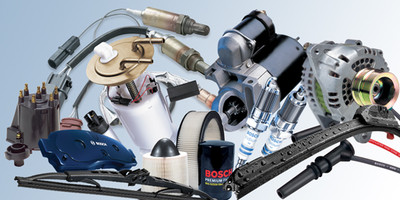 Aftermarket Parts
An aftermarket part is any part for a vehicle that is not sourced from the car's maker. If the parts are direct replacement parts, they will not void your car's warranty. A number of companies make parts designed to function the same, or in some cases even better than the original.

OEM Parts
OEM parts are made by the vehicle's manufacturer. These match the parts that came with your vehicle when it rolled off the assembly line.

Quality may not be superior:
You paid the extra money for an OEM part, hoping that it was vastly better than an aftermarket part. But that may not always be the case. Some aftermarket parts are equal to or in some cases better than OEM parts. So you might be paying extra just for the name.

Which Is the Best Way To Go?
All aftermarket parts are not created equal — but all OEM parts are. This creates its own set of advantages and disadvantages. If you're familiar with a number of brands or work on your own car, aftermarket parts can save you a lot of money. If you're not familiar with aftermarket brands, prefer to have everything done at the dealership and don't mind paying a bit extra for that peace of mind, OEM is a good choice for you.