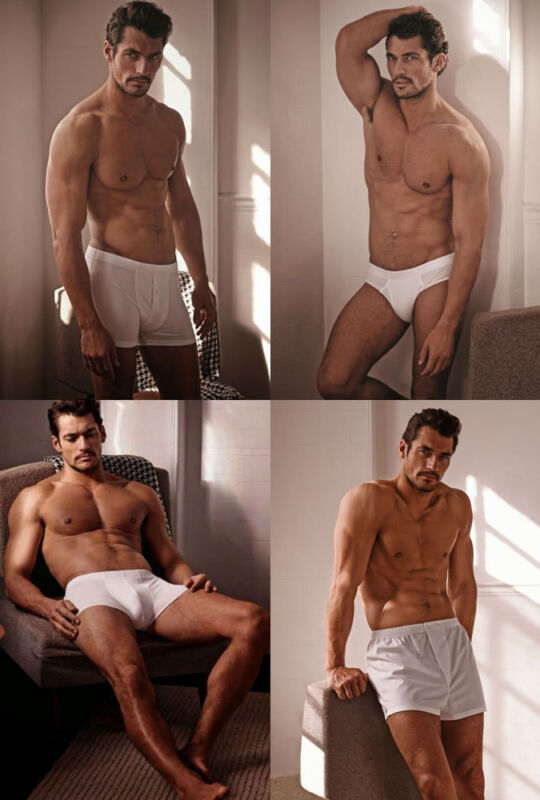 Underwear is one of the most private and personal decisions in menswear because only very few people will see it, yet it is worn every day, all day, right next to the skin. As such, comfort is paramount in underwear and while many men prefer one kind of underwear, it makes more sense to choose the style based on the day's activity.
When it comes to choosing underwear and materials, there are a plethora of options on the market today, which makes it difficult to find underwear that is perfect for you without buying one of each kind. Therefore, we dug in and tested many different underwear brands. In this guide, we will present the best underwear styles for different activities, colors, a #underwear-materials, quality hallmarks and brands that work best in different situations, including our favorite underwear.



First step was – The Loincloth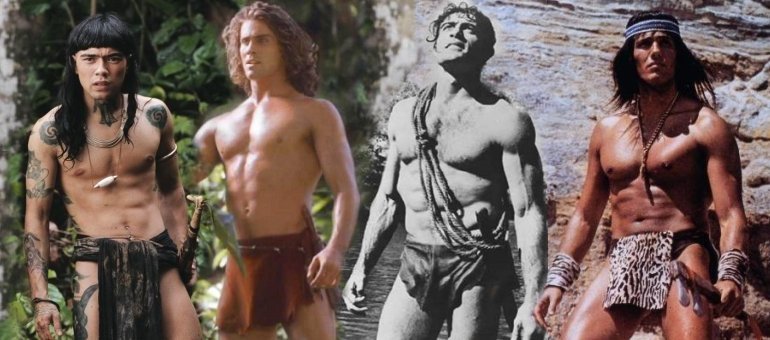 Boxer Shorts
As underwear continued to develop, men began wearing tight knee-length flannel union suit that matched their shirts. It wasn't until the mid-1920s that a boxing company called Everlast began to tweak their leather trunks worn by prize fighters opting for something more comfortable with an elastic band. From this invention came the beginning of boxer shorts. Despite this level of ingenuity, men didn't appreciate the modern boxer and preferred the support (and warmth, pre-central heating) offered by the union suit.
Brief Breakthrough in 1934
The concept of modern men's underwear was formed during the 1930s, when the world's first briefs were sold in Chicago. Designed by an 'apparel engineer' named Arthur Kneibler, the briefs dispensed with leg sections and had a Y-shaped overlapping fly.

The company dubbed this design the 'Jockey', since it offered a degree of support that had previously only been available from the jockstrap. Jockey briefs proved so popular that over 30,000 pairs were sold within three months of their introduction. In 1938, when Jockeys were introduced in the UK, they sold at the rate of 3,000 a week.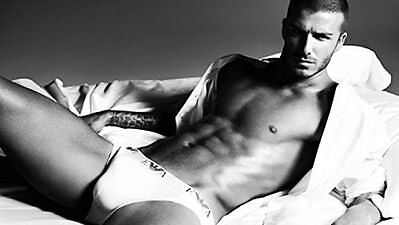 Boxer Briefs / Trunks
Boxer briefs are hardly a compromise as they represent are the best of both types of underwear. They are cut like a tapered boxer with the snug and supportive fit of the briefs. Similar to a brief, boxer briefs maintain their comfortable fit all day long. They are excellent for physical activity and look especially good even if you are not in your best shape.
Underarmor introduced a compression trunk, which is good for workouts at the gym, and therefore it makes sense to switch underwear or to put on a compression trunk if you know you will work out that day.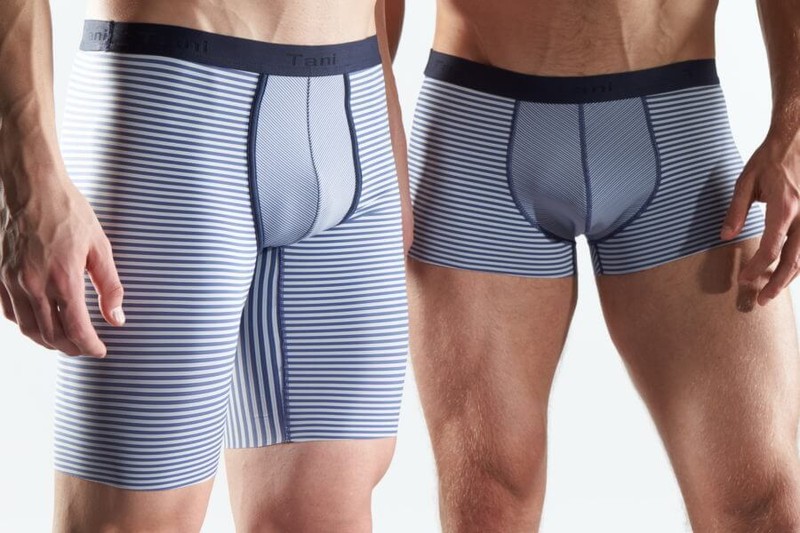 UNDERWEAR MATERIALS
Apart from the shape, the underwear materials have the biggest impact on longevity, quality and comfort of your underwear. As such, it is important to take a closer look.
Cotton is the most popular underwear material because it is absorbent, breathable, and widely available. Most men look specifically for cotton underwear. Just like with any natural fiber, cotton has a huge quality spectrum and so the price from one pair of cotton underwear to the next can vary tremendously not just in feel, touch, and look, but also in price.
For example, you can get a plain white Hanes 100% cotton brief for hardly anything or a pair of TANI made of luxuriously soft Swiss Cotton underwear for $65 , which is 28 times more expensive.


Is Soft Cotton Good Cotton? Not Necessarily
So, can I just touch cotton to know if it is good quality or not? No. One way to create a softer material is to use a thinner yarn, another is to use a very short staple yarn that is fuzzy like flannel. While the latter feels soft at first, it will start to pill very quickly because the cheap, short staple cotton fibers are easier to loosen and therefore prone to doing that.
Cotton Blends
Even if cotton is labeled as 100% cotton, it may not always be 100%. Legally, even a 97% cotton composition can be declared as a 100% but for underwear, it is desirable to have elastic fibers blended because the final product to provide more comfort. As such, it is not unusual to see blends of 92% cotton with 8% Lycra, etc.
When you with blends, look for 90% + cotton blends because they are usually the best, and of course the better the cotton, the softer and more comfortable your underwear will be.
Micro Modal
Modal is twice as soft as Cotton. So, how does one determine softness on a scale you may wonder? It is done by machine and hence reliable.

To get even softer, Lenzing created a microfiber version of Modal, which is called Micro Modal and it is three times as soft as cotton! Therefore, it is very popular in the underwear industry, and whenever you touch a piece of underwear that is very soft, chances are it is modal.
Micro Modal Air
Basically, Micro Modal Air is finest available material in terms of the thinness, breathability, and softness that you can find today. The fiber diameter is even thinner than Micro Modal, which results in this floaty material. It is softer than Micro Modal, and softer than silk, at the same time it is much more breathable than silk and moisture wicking. It retains its color and shape despite repeated laundering and hence it should be the top choice of material if you are in the market for high-end luxurious underwear.
Linen
Although naturally stiffer and less comfortable, Linen has made its way into underwear. Due to its rougher heritage, it is always blended. In our tests, Linen seemed rather comfortable when traveling for longer periods of time, even though the fabric is much bulkier.
Final Word
At the end of the day, comfort is relative and so are the materials you like, and you can choose from hundreds of underwear brands on the market. No matter if you have a small budget, medium budget or high budget, you can find good value in every price range