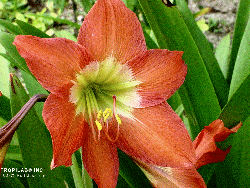 Chinese sellers
Sadly, the many sellers in China, who disguise their whereabouts by listing their wares as being in the UK, are less than honest about what they sell.
Take Amaryllis for example. They may describe their items as Amaryllis, when they are in fact Barbados lilies.
Not the same thing at all.
An Amaryllis bulb is around the same shape and size as an onion.
What I got in the post this morning from the seller linked on here, were 2 little lily bulbs. They were listed as Amaryllis bulbs. The photo on the listing shows Amaryllis bulbs.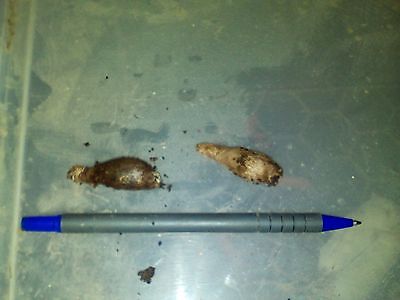 not Amaryllis
This is what arrived in the post this morning. I bought Amaryllis bulbs. I bought the bulbs shown in the listing. What I
got
was these teeny tiny little skinny lily bulbs.
Needless to say, I was very disappointed at being lied to and conned.
http://www.ebay.co.uk/itm/201552992753?_trksid=p2057872.m2749.l2649&ssPageName=STRK%3AMEBIDX%3AIT
If only it was possible to buy reasonably priced bare Amaryllis bulbs in the UK instead of the expensive 'kits' that you see in the shops costing upwards of a fiver, consisting of a bulb, then packaging, a couple of spoons of compost and a plastic pot, worth all of 10p.
So if you love Amaryllis, and buy from Chinese sellers, who seem to have a very different set of ethics and odd ideas about advertising honesty, just beware.
If you don't get what you paid for, make sure that you get your money back, even if it's only a couple of quid. Perhaps losing money will make them buck up their ideas.
Finally a word of warning to cat owners.
AMARYLLIS ARE LILIES. LILIES ARE TOXIC TO CATS. IF THEY BRUSH AGAINST THEIR STAMENS AND GET THE YELLOW POLLEN ON THEIR FUR, IT
WILL
KILL THEM WHEN THEY WASH IT OFF unless you get them to a vet immediately!
There is more information about this online if you Google "Amaryllis toxic to cats".
I did provide a link but Ebay will not allow me to do so, so I had to remove it.