Hyper-real reborn dolls have become increasingly popular in recent years, we speak to collector and creator of reborn babies and vice-president of International Reborn Doll Artists Stephanie Sullivan Tackett about the craze.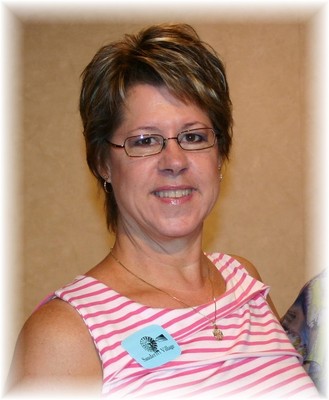 Add a caption
Stephanie Sullivan Tackett is a creator and collector of reborn babies
The popularity of
reborn babies
– exceptionally lifelike dolls which look exactly like newborns – has gone wild since the 1990s, when collectors began demanding increasingly realistic dolls.
Some people have more than 100 babies in their collection, while others dote upon just one or two dolls. Some treat them as though they're real babies – albeit ones which won't wake them at 3am – while others display them in cases or on shelves and admire them from afar.
But while some people have a real passion for reborn babies, others find them 'creepy'. Our recent article The World of Reborn Babies sparked a real debate about reborns and people's motivations for collecting them.
Why do people collect reborn dolls?
The main reason, according to Stephanie, is simply that the dolls are works of art.

"The aesthetics of a beautifully made and super-realistic baby dressed and posed to look like a real baby is appealing. For those people, it's a collecting hobby just like fine porcelains or electric trains. They simply derive joy from the collecting and displaying and sometimes handling of their doll collection," she says.

Other people collect and resell their dolls in the way they would baseball cards or stamps. "They enjoy them for a season and then when they see something they want more, they will trade or resell their dolls on eBay or other venues and replace them."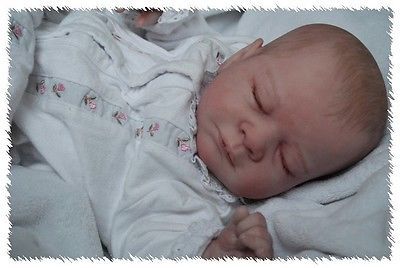 A source of comfort
While for most collectors, reborn dolls are a hobby, there are some who say they collect because it fills an emotional niche in their lives.

"These folks will usually handle and redress the dolls more frequently and hold them, take them places and get their happiness from interacting with the dolls. It's documented that in nursing homes, many elderly men and women gain a lot of joy and peace from holding a reborn baby, for example," Stephanie says.

She adds that for some women who have lost a child, having a doll created in the likeness of the lost infant can bring them comfort, but describes this as "fairly rare", despite the sensationalism in the media in recent years.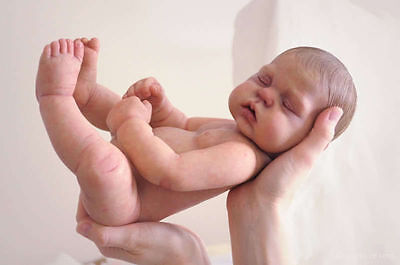 How much work goes into creating reborn babies?
Regardless of why people collect reborn dolls, most take their collections very seriously and want their dolls to look as realistic as possible.

Reborn dolls can take weeks to produce, even for an experienced artist, with Stephanie estimating that an average of 24 to 36 hours is spent creating one doll.

Most reborn babies today are made from ready-made vinyl kits – although they used to be created from disassembled and stripped-down dolls, hence the name 'reborns'.

To start with the dolls are painted, with some artists applying as many as 12 super-thin coats to get the skin tones, veining and other realistic details just right. Then eyes are inserted, eyelashes applied and hair painstakingly rooted in or painted on.

The dolls are then weighted, stuffed and assembled before being dressed. Then extra touches such as dummies and hair ribbons are added.

Some even have a heartbeat, and react to your touch by cooing and gurgling, while others will wiggle their feet when tickled.

Creating reborns is a real labour of love and artists or 'reborners' spend hours making sure the details are just right. This is reflected in the price of reborns, which can go into the thousands.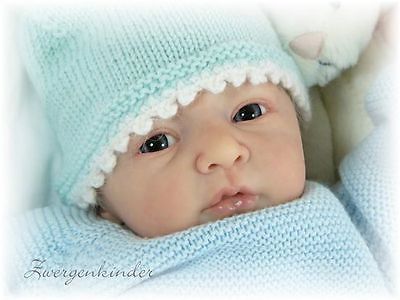 Why do some people react negatively to reborn dolls?
While reborn babies have a large and varied fanbase, there are also people who find the idea of dolls which look so much like real babies 'creepy', and negative reactions to reborns can be common.

"I myself have often experienced the reaction of 'Oh my goodness that creeps me out! It's TOO realistic!'" says Stephanie. "I simply laugh and take it as a compliment. They are supposed to fool the eye at first, so it's all good."

She adds that for some people who have had past traumas, such as losing a baby, seeing reborn dolls can be difficult.

"For them, seeing an inanimate but super-realistic doll in someone's arms could bring up an unpleasant memory which is completely understandable. To each his own, I say."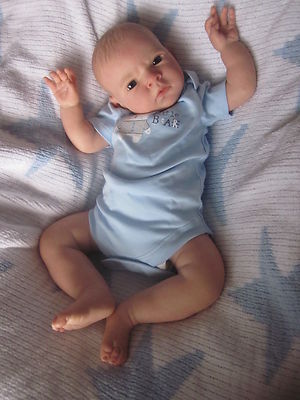 Add a caption
eBay is the best place to start your reborn collection
How can people start their own reborn collection?
If you're thinking about starting your own collection of reborn babies, Stephanie's advice is to start right here on eBay, describing it as "the first and still largest venue for finding reborns".

"Social networking such as Instagram and Facebook are quickly catching on with lots of artists simply advertising their dolls for sale and giving some basic contact info," she adds. "Then there are doll collecting forums such as DollFan which provide sections for buyers and collectors to connect."