Your hair is important and using haircare products designed by Andrew Barton, a famous U.K. stylist, is a definite plus when it comes to having a cache of health and beauty aids at your fingertips. Learn how to manage your hair like a pro by using styling products that transform the way you look.
Hair Straightener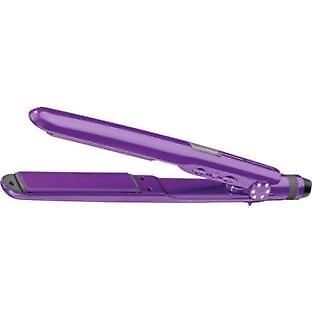 Take the curl out of your hair, using an Andrew Barton hair straightener which assists in your effort to look like you stepped out of a salon. When you put the device in your hair, it glides instead of snags the hair strands. Choose from five hair settings to adjust for an individual's hair thickness with a maximum temperature of 230 degrees Celsius. The cord swivels to avoid tangling.
Hair Waver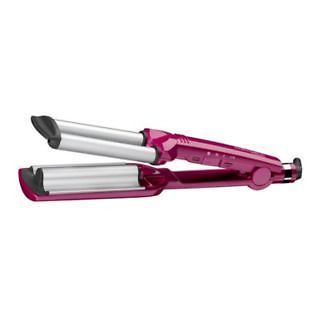 For a casual look, use a hair waver to create shiny waves all over your head. The unit heats up quickly and has three temperature settings to select from. The barrel hair waver has generously sized ceramic barrels to style large sections of hair at a time. The salon waver makes short work of transforming your hair from plain to glamorous.
Hot Rollers
Check out Andrew Barton heated rollers that make great travel companions when needing volume and lift on the go. The 10 rollers and accompanying jaw clips keep the hot rollers in place until you are ready to remove them. Create natural-looking curls quickly as the unit heats up fast. The rollers store and heat up in the same case making it a convenient haircare product for trips away from home.
Curling Iron and Wand
Define your curls using an Andrew Barton curling iron that has a slim barrel to produce waves and softer-looking locks. To add a touch of glamour use the Andrew Barton curling wand and create cascading curls by wrapping your hair around the wand. You have variable heating available in 10 temperature settings for a maximum temperature output of 190 degrees Celsius. The wand heats up in 60 seconds and is ready for use.
Hair Dryer
Power up the Andrew Barton hair dryer featuring three heat and two speed settings, which control the amount of heat it outputs and how fast you style. The dryer design cuts down on frizz and adds shine to the hair, improving its appearance with a cool shot feature to set your hairstyle. You will not get tired holding the dryer since it is lightweight.