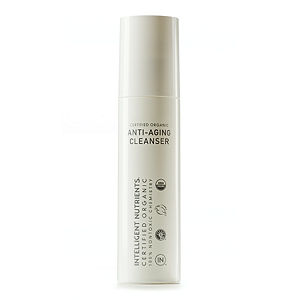 Anti-ageing cleansers are an important part of the skin care process. Cleansers are uniquely formulated to cleanse the skin of all impurities and makeup, without stripping the skin of its natural oils. Anti-ageing cleansers are designed to be used in both the morning and evening. They are available in various forms including soaps, peels, scrubs, and face masks. Soaps and scrubs allow for a quick cleanse, while face masks and peels require a greater length of time for the best results. Cleansers are made of various ingredients, each one providing a unique benefit. Anti-ageing cleansers tend to vary widely in price, and this often depends on the quality and quantity of active ingredients used.
When purchasing an anti-ageing cleanser, buyers should understand which skin type they have, consider the various types of anti-ageing cleansers available, and familiarise themselves with the different factors to consider when searching for the right product. Anti-ageing cleaners can be bought from chemists, department stores, as well as online at retailers, such as eBay.
Determining Skin Type
In order to make the right decision about the proper anti-ageing cleanser, buyers should determine their skin type. Each skin type has particular needs and it is important to remember than skin type can change over time. In general, younger people are more likely to have a normal skin type than older people. Skin type depends on several factors including water and oil content, as well as sensitivity levels. Water content affects the skin's comfort and elasticity while oil content affects the skin's softness. In order to determine their skin type, buyers can consult the table below.
Skin Type

Characteristics

Normal

Neither too dry nor too oily

Few to no skin imperfections

No severe sensitivity

Barely visible pores

A radiant complexion

Combination

Dry or normal skin in some areas while oily in others, such as the T-zone

Overly dilated pores

Blackheads

Shiny skin

Dry

Almost invisible pores

Dull, rough complexion

Red patches

Less skin elasticity

More visible lines

Oily

Enlarged pores

Dull or shiny, thick complexion

Blackheads, pimples, or other blemishes

Sensitive

Face has blotchy dry or red patches

Face has rosacea

Skin is delicate or thin

Face has sensitivity to products, such as burning or flushing
Buyers with oily skin should consider a gentle anti-ageing cleanser and avoid products labelled as non-comedogenic, as they tend to clog pores. People with this skin type should also limit the number of times per day that they wash their face. Those with dry skin should use a mild, gentle cleanser and avoid scrubbing. Cleansers with a high level of chemicals should be avoided as they can dry out the skin further, causing it to crack, peel, or become itchy, irritated, and inflamed. Those with combination skin may benefit from a wider selection of anti-ageing cleansers.
Types of Anti-Ageing Cleansers
There are various types of anti-ageing cleansers. When choosing the best type, buyers should consider their lifestyle as some products are more time consuming than others.
Anti-Ageing Cleansing Peels
Peels cleanse the face deeply, removing dead skin cells with lactic or juice acids. By peeling away the upper skin tissue on the face, the skin is left clearer, and more evenly toned and textured. This helps to reduce the appearance of scars, wrinkles, and age spots. Peels also help to promote renewal within healthy skin cells.
Anti-Ageing Cleansing Exfoliating Scrubs
Anti-ageing exfoliating scrubs work to remove dead skin cells and dirt from the surface of the face. These products are rich in antioxidants, helping to rejuvenate skin and reduce the appearance of wrinkles. Facial scrubs may also contain vitamins A, C, and E, which help to tighten the skin. Buyers should also consider scrubs that contain butters and plant oils as they may provide anti-ageing properties.
Anti-Ageing Cleansing Face Masks
Face masks remove excess oils while hydrating the skin. They are usually worn on the face for a predetermined amount of time before being removed or rinsed off. Anti-ageing face masks come in various types, including exfoliating, cream-based, and clay.
Anti-Ageing Cleansing Exfoliating Masks
Exfoliating masks help to remove dead skin from the surface of the face. As the mask is washed off, the exfoliating material found in the mask scrubs the skin. Alternatively, the face mask may use chemical exfoliants such as alpha hydroxy acid to assist the removal of dead skin cells.
Anti-Ageing Cleansing Clay Masks
Clay masks are used to absorb excess oil from the wearer's face and to help to speed the healing of acne and other facial blemishes. These masks usually contain bentonite, an absorbent, non-toxic clay. Clay masks may also be used to help to soothe the skin.
Anti-Ageing Cleansing Cream-Based Masks
Cream-based masks are used to hydrate the skin. These masks contain various oils, emollients, and extracts that are used to help to soften and smooth the skin. Some cream-based masks are self-heating. When applied to damp skin, the masks heat up, allowing them to open up the wearer's pores.
Factors to Consider When Buying Anti-Ageing Cleansers
When buying anti-ageing cleansers, it is important to bear in mind the various ingredients used in the product, any exfoliating and moisturising agents, and the buyer's skin type. These key factors provide buyers with the best results and lead to youthful, more rejuvenated skin.
Ingredients in Anti-Ageing Cleansers
When choosing an anti-ageing cleanser, buyers should look for products with alpha and beta hydroxides. Citric, malic, glycolic, and lactic acids are all hydroxides that can help to reverse the signs of ageing. These ingredients act as an exfoliator, removing the top layer of dead skin cells and in turn diminishing the appearance of fine lines. They also help to prevent the formation of wrinkles by prompting the body to produce more collagen and elastin. In addition, they rejuvenate the skin and keep it healthy.
Buyers should avoid products that contain topical disinfectants such as triclosan or benzoyl peroxide. These ingredients are thought to be rendered ineffective as they tend to rinse off the skin before they have a chance to cleanse it.
Moisturisers and Exfoliating Agents in Anti-Ageing Cleansers
The most successful anti-ageing cleansers are those that contain both moisturisers and exfoliating agents. Together, these agents help to keep the skin looking healthy and youthful.
Fragrance and Alcohol-Free Anti-Ageing Cleansers
Buyers should take into account the sensitivity of their skin when choosing an anti-ageing cleanser. Buyers with sensitive skin should consider a fragrance-free cleanser, while those with dry skin benefit from a cleanser that is alcohol-free. Becoming familiar with the skin's sensitivity helps the buyer to target problem areas on the face to restore elasticity.
How to Buy Anti-Ageing Cleansers on eBay
A range of anti-ageing cleansers are available to buy on eBay. Buyers simply need to navigate to the appropriate category by entering related keywords, such as "anti-ageing cleansers" into the search bar that can be found at the top of every page. Alternatively, buyers who have a more specific idea about the type of anti-ageing product that they require are free to use eBay's advanced search feature. This feature allows buyers to narrow down their results by price or other factors.
When purchasing an anti-ageing cleanser, buyers should always ask about the list ingredients if they are not mentioned in the item description. This is best accomplished by using the "Ask a question" link. Knowing the active ingredients is important, especially for those with skin allergies or sensitive skin. Certain ingredients, such as alpha and beta hydroxides, are thought to render more favourable results.
Once buyers find the anti-ageing cleanser that they wish to buy, it is important they check the seller's feedback rating to see how other buyers have rated the service. If a seller is an eBay Top-rated seller, this means that they have a good reputation for dealing fairly on eBay and receive consistent positive feedback ratings.
Conclusion
There is a wide array of anti-ageing cleansers at competitive prices available for purchase on eBay. When choosing the right anti-ageing cleanser it is important to determine the buyer's skin type. Every person's skin type is unique, although they can all be grouped into five categories: normal, combination, dry, oily, and sensitive. Buyers with sensitive skin should consider a gentle cleanser with low levels of chemicals. A cleanser that contains a moisturiser is ideal for dry skin types, while those with oily skin may benefit from an oil-free anti-ageing cleanser.
Buyers should also consider the various type of anti-ageing cleansers. Scrubs and peels remove dead skin cells by penetrating the deeper levels of the skin, while a gentle face wash is best suited for those with limited time. In addition, buyers must familiarise themselves with popular ingredients that are used to formulate the cleanser. Certain ingredients are recognised for their ability to reverse the signs of ageing, making them necessary when searching for the right anti-ageing product. With the wide selection of anti-ageing cleansers available, eBay can help buyers to find the right product to help them to rejuvenate their skin and restore a youthful appearance.