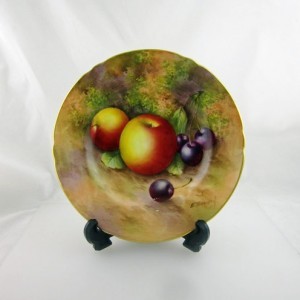 Purchasing and collecting antique ceramics is an ever growing field in which more and more people are investing time and money. Ceramics is a wide term which covers everything from dinner services to figurines to vases. But all ceramics can broadly be described as either 'tableware' or decorative.
Most people are aware of some of the most famous producers of ceramics such as Royal Doulton, Royal Worcester and Minton, to name but a few. The skilled craftsmen who created their wares were experts in the game; producing delicate works of art and objects of virtue, many of which are highly sought after today.
Due to the fragile nature of ceramics, rare pieces in perfect condition can command extremely high prices. Even damaged and restored pieces, if scarce enough, will still fetch eye-watering sums of money. However, it is important to know that in general, any kind of damage to a ceramic will drastically reduce its worth. If you buy, or are planning to purchase antique ceramics you should become accustomed to handling as many pieces as possible and learn how to spot any flaws.
One thing that makes ceramics a popular field is that most (but not all) carry some kind of maker's mark. These are also known as 'backstamps' and can provide an awful lot of information about the piece. Many factories markings mean it is possible to age the item accurately and in some cases, even provide you with the name of the person who created it.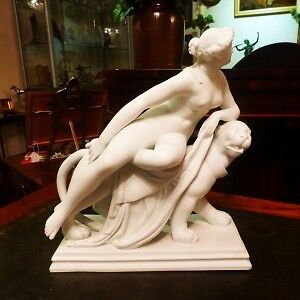 These maker's marks are applied to a piece in three basic ways:
Over glaze marks. These are either printed or handpainted marks which are literally applied 'over the glaze.' They are then fired into place (cooked in the kiln). If you run your finger over these marks you can feel that they are on top of the glaze.
Under glaze marks. As the name implies, these markings are below the final glaze on the item. Because of this. the surface will feel smooth when you run your finger or nail across.
Impressed/incised marks. This is when the marking is in the ceramic itself. It is either stamped or incised by the artist into the china clay itself whilst it is still soft.
Ceramics are generally referred to as either pottery or porcelain. This is all to do with the material from which they are produced. Pottery is produced from either earthenware or stoneware. Porcelain is, in general, divided into three categories. These are soft-paste, hard-paste and bone china.
Antique ceramics are a beautiful way to collect highly skilled works of art. One of the greatest thing about giving house space to ceramic items is that many are small, meaning you don't need to live in a mansion to be able to enjoy the delights of collecting ceramics.
Whether you love the sheer accuracy and beauty of Beswick animals, the opulence of Royal Crown Derby or the striking colours and sleek lines of Moorcroft, the huge variety of these handcrafted pieces can be the perfect way to add a touch of history to your home with items that are timeless and have great appeal to young and old alike.