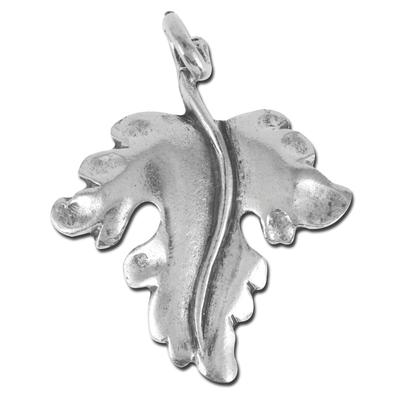 Charms have been worn by people since prior to recorded history. It is believed that ancient peoples wore charms to ward off evil spirits and bring good luck to the wearer. In modern times, charms have become a way to collect mementos that record events in the wearer's life, or as symbols of affection. They remind people of certain times or of past and current friendships, or they can serve as keepsakes of the past. Antique charms are unique in that they never seem to go out of fashion or style and they can be as relevant today as they were years ago. Modern day charms can be found in nearly any hobby store or gift shop, but antique charms are harder to locate, and when found, can become a valuable addition to a charm collection.
Buyers who are looking for antique charms need to search shops and locations that specialise in collecting and selling them. Buyers should be aware of the features that make up an antique charm as well as the various materials used to create them, the different types of charms available, and other ways to shop for and find charms, such as on eBay.
Features of Antique Charms
Depending on the materials they are made of, antique charms will have a definite aged appearance. Silver antique charms will usually have tarnish or oxidation on them and older brass charms will have greenish tints. Antique charms often are symbolic of the times during which they were made and will be representations of unique items of that era. Many charms from the early 20th century will replicate early automobiles or thimbles. Animal patterns have always been popular as charms and that is true even today, but antique charms usually exude a sort of craftsmanship and higher detail than contemporary charms that are machine stamped. Many antique charms were handmade and depict brilliant little details that set them apart from modern versions. They speak of a past era and remind the wearer of simpler times.
Various Antique Charm Materials
A large portion of antique charms are crafted from various metals to promote longevity. However, it is not uncommon to find various charms made from other materials such as wood or precious stone. Regardless of their material, antique charms will usually be hand crafted due to being manufactured prior to mass production techniques, thus they will be more detailed and valuable.
| Material | Description |
| --- | --- |
| Gold | The most precious metal used to craft antique charms; mainly used in 14K or 585 gold due to its ideal blend of durability, beauty, and ease of use; does not tarnish or degrade in appearance over time |
| Silver | Another precious metal used beauty and malleability; will tarnish and wear with age, adding to its antique appeal; popular with charm pendants |
| Bronze | Used in the same manner as gold except it has a deep lustre; gives a wonderfully antique appearance; bronze will oxidise and develop a patina over the years, adding to its appeal |
| Brass | Similar to bronze in characteristics but slightly brighter and closer to the appearance of gold; brass is malleable and comparably inexpensive; develops a greenish appearance when it oxidises over time |
| Precious Stone | Mostly used in bead form but can be crafted into many different symbols; can be rough or polished and come in a nearly infinite number of colours and variations |
| Wood | Wood is one of the easiest substances to manipulate into an antique charm; can be rare in antique form due to woods propensity to deteriorate over time |
Regardless of the material used to craft the antique charm, it is the appeal of the individual charm that should be the most important element to the buyer. While material is an important consideration in the purchase of an antique charm, the actual design and type should be the deciding factor.
Types of Antique Charms
There are an unlimited variety of charms available to the prospective buyer, and the virtually endless variations of charms can be a staggering challenge to sift through in order to find just the right charm. The most important type of charm is the one that seems to speak to the buyer and bring a sort of symbolic value to them. Charms can vary infinitely in size, shape, and design, but finding the perfect antique charm is well worth the effort it takes to find it. The following are just a few of the many different types available.
Charms
Actual charms are usually very small in size and feature tiny clasps that are used to connect them to bracelets or even earrings. Charms are usually designed to symbolise something to the wearer and can be designed in virtually any shape from hearts to show love to coins for prosperity. Keys are very popular as well as clovers for luck and dice for gamblers. There really is no limit to the number of charms available.
Pendant Charms
Pendant charms usually have bails or loops by which they are hung on necklaces. Pendants are usually larger than charms and not worn on bracelets due to their size. A good rule of thumb is that anything smaller than a two-pence can be considered a charm and anything larger is a pendant.
Bead Charms
Bead charms can be made of nearly any type of material including glass, precious stones, wood, and metals. Bead can have large hole in the centre through which a wire or strand is passed to create a charm bead bracelet, or they can be attached via clasps.
Gemstone Charms
Gemstone charms can take nearly any shape or style. Asian motifs crafted from jade are popular as pendants worn on necklaces and are increasing in value. Turquoise is another popular stone for charms as well as agate, aventurine, and many other precious and semi-precious stones.
How Charms are Worn
Charms are most often worn on bracelets that are specifically designed to allow charms to attach to loops or links within the bracelet. Many charms have clasps that allow them to be interchanged with other charms and customised depending on the mood of the wearer. Pandora bracelets are a type of charm bracelet allows the wearer to slide specially crafted charms onto the bracelet through a hole in the centre of the charm. Charms can also be small enough to attach to earrings. Pendant charms are larger and are usually attached to necklaces to better handle their additional size and weight. Beads and gemstone charms are usually formed into bracelets but can also be worn on a necklace or even on earrings.
How to Buy Antique Charms on eBay
Once you have decided to purchase a one or more antique charms for your necklace or bracelet, the next step is to take advantage of the powerful shopping tools provided by eBay. Simply navigate to the eBay home page and enter a keyword such as "antique charms" into the search box. A list of auctions will be displayed that relate to that keyword. At this point, you can browse through the many different listings until you find the charm you are looking for, or you can refine the search by selecting from the various categories to narrow the search results and make it easier to find what you want. If you happen to know the type of charm you want or the material it is made from, you can enter that information directly into the search box and eBay will return only results related to that keyword.
Verify the Seller's Feedback
Once you have decided upon a particular auction, it is important to take some time and review the feedback and rating of the seller. The eBay community utilises feedback left by the buyers of each auction that review how the seller conducted themselves throughout the transaction. Sellers that maintain a history of positive feedback have developed a reputation for honesty and professionalism and can be a trusted source to purchase from.
Conclusion
Antique charms have been worn by people since the dawn of time. They have been worn as amulets against evil, charms for good luck, and pendants and jewellery for fashion. Antique charms can be made from many different materials from precious and expensive metals to wood and stone. Even among the nearly endless variety of charms and pendants available to the consumer, the antique charms hold a special place in many people's hearts due to their precision craftsmanship and symbolism of a simpler time. Antique charms remind people of events, places, and acquaintances that they have known or experienced in their past. They are valuable keepsakes of memorable times and events.
When shopping for antique charms, it is important for buyers to take some time to discover all the variations and styles that are available to them. Shopping in specialty shops is one way of trying to find the perfect charms for a collection, but it takes a large amount of time to find the right charm. Savvy shoppers will take advantage of the large variety of charms available and the great deals provided by online auction sites such as eBay.