As many antique clock collectors will tell you, there's something addictive about the unstoppable march of time. And when you combine that with the history of clocks, well, it can become almost an obsession.
One of the most soothing sounds is the gentle 'tick' of a quality clock, interspersed every so often with the rich chimes signalling the hour or half hour. Antique clocks can at first seem a bit of a minefield to the novice, but there are plenty of ways you can get into this popular collecting field without having to spend out a fortune. As your experience grows and your tastes specialise, you can then begin to search out those individual pieces which can transport you to horological nirvana.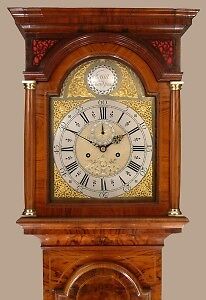 The different types of clocks can be broadly broken down into seven categories:
Carriage clocks. These are the smallest and most modest of pieces; however, rare and specialised carriage clocks can still command breathtaking prices. Made popular in France during the 19th century, the next few decades saw the British public embrace them with open arms and many important makers such as Dent and McCabe produced quality items. Encased in brass, carriage clocks can be plain or engraved, or perhaps have intricate enamelled panels. They might also have various functions including chimes, alarms and even calendars.
Mantle clocks were, as the name suggests, intended to sit on a mantelpiece. These vary in size from fairly small right thought to the French clocks which are more of mantle sets, consisting of three separate pieces.
Bracket clocks; also known as shelf clocks or spring clocks. These are of a medium size and encased in woods such as rosewood, mahogany and walnut. Bracket clocks are an ideal place for the novice clock collector to start, due to both their convenient size and the fact that many can be found still in their original cases.
Longcase clocks, or often called a Grandfather clock. This is the epitome of what most clock collectors yearn for. Known for their magnificent cases and different types of wood, many have splendid and grandiose marquetry inlays. Renowned names for longcase clocks are such makers as William Dutton and Thomas Mudge
Lantern clocks. Probably some of the oldest clocks available, the lantern clock is so named because they look like the candle lamps used in the 1500′s. Although accuracy is not a strong point, at their time they were an innovation and as such are highly collectable today.
Wall clocks are of course, clocks which hang on the wall. From old tavern clocks to station clocks, these are now very sought after and a quality wall clock in good condition can command a substantial price.
Regulator clocks can look very similar to longcase clocks. However, these were the first clocks which managed to keep a 'dead beat' time and could cope with varying temperatures. This made them far more accurate and was an innovation at the time.