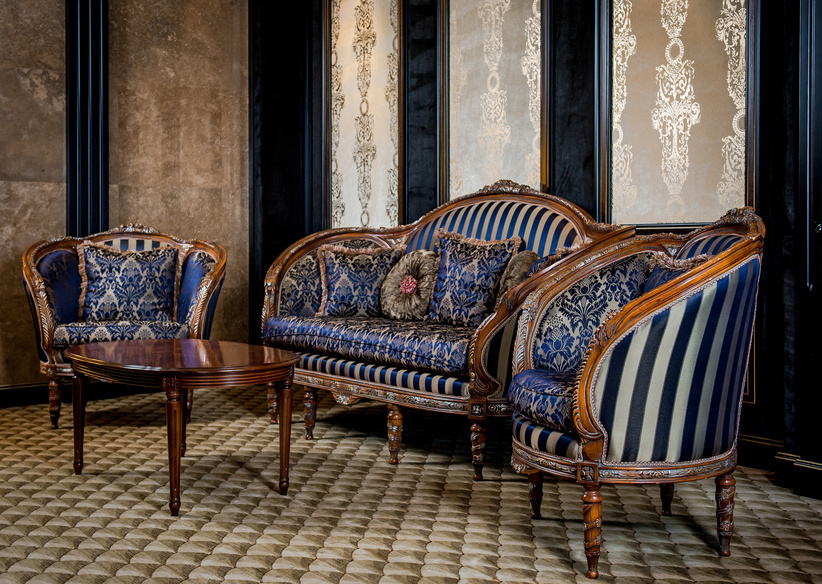 An antique sofa complements many types of decor. A traditional room furnished in a single period style could benefit from the addition of various antiques, as could a contemporary room. An antique French sofa often contrasts with more reserved historic British designs, but the right amount of contrast is often very visually appealing.
The Louis Sofas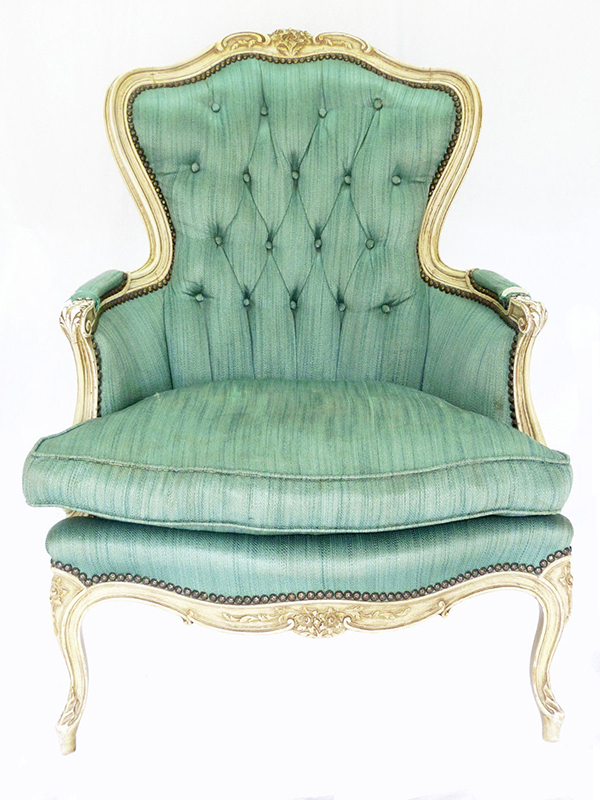 When people think of antique French furniture, they often think about the elaborate carvings and gilded decorations associated with Louis XIV and Louis XV. A French Louis-style sofa has an exposed, carved wood frame and curving wooden legs that are either gilded or painted. A gilded French Louis sofa adds light to dark spaces and serves as a focal point in any room.
Simpler Lines from Later Times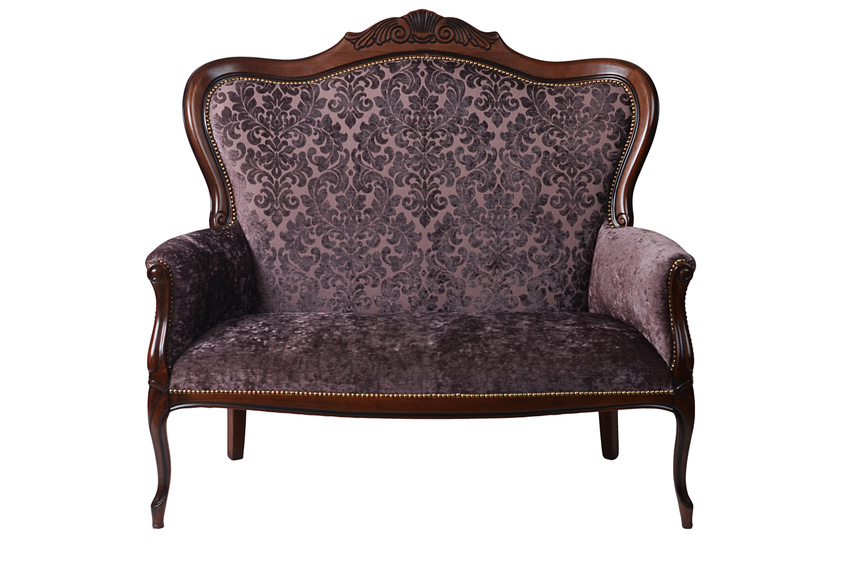 After the excesses of the two Louis, furniture designs simplified along with political and social trends. The clean lines of later French settees fit readily into modern homes. They are relatively small and work in smaller rooms such as studies. Eventually, lush furniture shapes bloomed again. A comfortable Art Deco French sofa features clean curves and full upholstery that is often leather.
Antiques, Antique Reproductions, and Contemporary Reproductions
'Antique' usually means anything more than 100 years old to most buyers. As a result, antique reproductions often focus on styles from the 19th century.
Style Name

Originated

Category

Characteristics

Louis XIV

1600s

Baroque

Hardwoods such as ebony, walnut, and oak

Carvings and marquetry inlays

Scrolled legs

Gilding

Louis XV

Early 1700s

Rococo

Curved lines

Asymmetrical carvings include many natural forms

Bronze mounts

Gilding

Painting

Directoire

Late 1700s

Neoclassical

Relatively straight lines

Limited carvings

Large expanses of decorative veneer

Some decorative painting

Empire

Early 1800s

Neoclassical

Similar to English Regency style

Straight lines

Very limited decoration
A 'genuine antique Louis sofa' is sometimes genuine and antique without actually originating three centuries ago. Buyers should decide what is important to them. For example, a 100-year-old Louis reproduction sofa is probably more usable than an original. If the sofa is for a collection, on the other hand, the buyer may insist on a 17th century original. When choosing any antique furniture, the condition of joints, upholstery, and hardware are all important. New upholstery and a new finish often add value to a piece intended for use but could completely ruin the value of a piece selected for its antique value.
Antique Sofas for Young Families
A family with young children may wonder where the children sat during the 1700s and 1800s. The answer is they sat quite stiffly on the sofas, just like the adults. Needless to say, modern children may do better with leather-upholstered Art Deco sofas and other more comfortable types of antiques.