Glass vases make lovely pieces for display and use in the home. Antique glass adds an extra touch of history too. When looking for an antique glass vase, consider the area where it came from, characteristics specific to old glass, and the maker's mark.
Popular Kinds of Antique Glass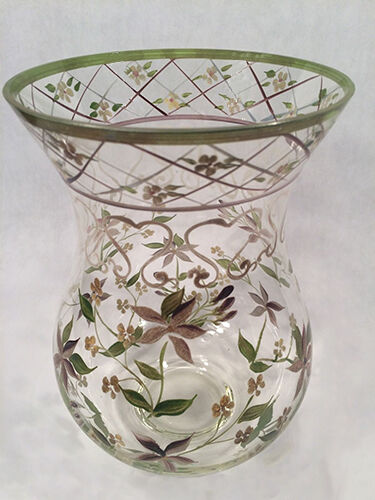 Those interested in buying antique glass have a number of styles and makers to choose from, including specialty glass from other countries. Italian Empoli and Murano glass is brightly coloured and decorative. Some pieces were produced as far back as the 13th century. Scandinavian glass makers focus on the functionality of vases with simple cylindrical shapes, which are no less brightly coloured. Pieces from the 18th century are primarily from Sweden, where glass production really took off in that century. British vases are also quite attractive and valuable. In the 16th and 17th centuries when Venetian glassmakers came to England, the British glassmaking industry developed in its own right.
Characteristics of Antique Glass Vases
Antique glass vases have distinct characteristics that are easy to identify within a few minutes. Most older vases have signs of wear from constant use over the centuries. Edges along the top and bottom display signs of wear from handling and movement across tables and sideboard. Older patterned glass may have bubbles or even dirt and debris in the glass as a result of early glassblowing methods. Cut glass rarely has these imperfections because glass makers would put it back into the kiln if they noticed such imperfections. The clarity of the glass can also be an indicator. Early soda glass has a slight white tinge to it compared to newer glass, which is completely transparent. A crystal vase has a very identifiable ringing tone when gently tapped.
Antique Glass Maker's Marks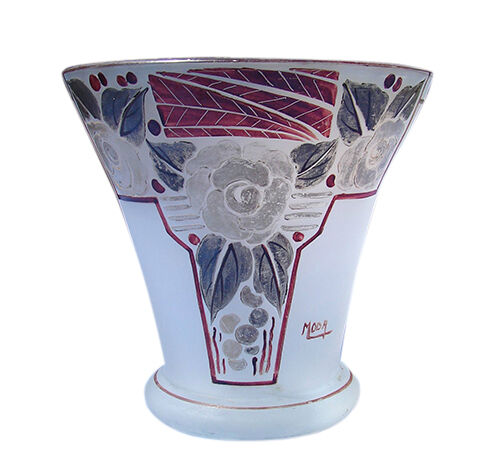 Glassmakers used a variety of types of maker's marks to label their vases over the years. Even if you do not recognise the name of the maker, you may be able to identify the age of a vase by the type of maker's mark on it. Vintage glassware usually features an etched or embossed maker's mark. Some makers also hid their names in the patterns on patterned glass vases. The embossed mark was stamped into the glass while still hot and slightly malleable. These marks appear on the bottom centre of the base of a vase. Stickers, ink stamps, and frosted sandblasted marks are modern, often appearing on pieces from after the turn of the 20th century.