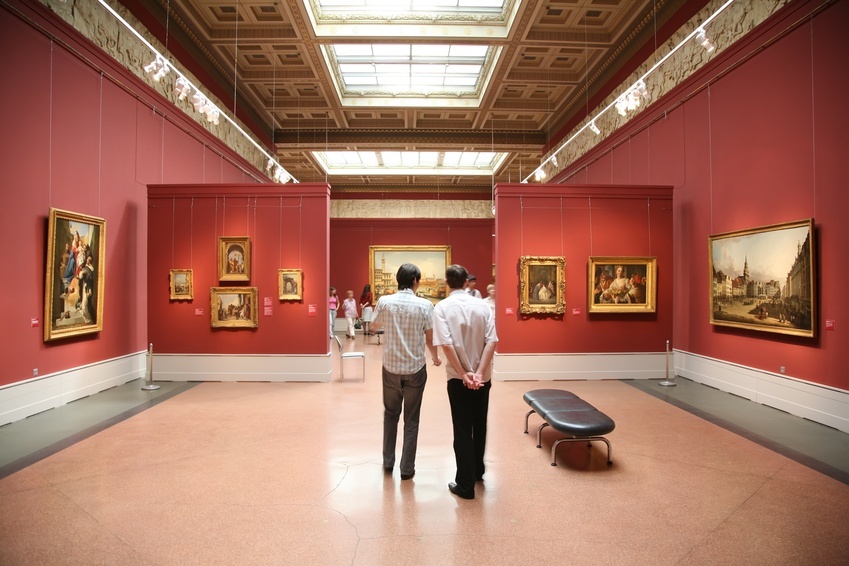 An antique painting serves as a tasteful conversation piece in many rooms, and many seek out Irish paintings as unique additions to interior decor. When searching for an antique Irish painting, shoppers should know how to evaluate the age of a painting, develop a knowledge of popular styles of painting used by artists during different time periods, as well as understand how to determine the condition of a piece.
Determining the Age of an Irish Painting
Estimating the age of an Irish painting often constitutes the first step in the journey to owning an antique painting. When inspecting a piece, make sure to examine the back of the piece as well as the front. The canvas facing the wall should appear yellowed with age and might include stamps or signatures that indicate when it originated. The backboard of these paintings might show some warping, and many include antique canvas stretchers that feature more support framing than newer products. Any wood should appear very aged.
Styles Reflected in Antique Irish Paintings
When evaluating an antique Irish painting, knowing some information about when certain styles rose to prominence should help. For example, many of 19th Century painters worked to capture the beauty of the Irish countryside and country life, falling in line with the "plein air" artistic trends of France and England. Artists generally created pieces rooted in realism during this time, although some incorporated the impressionist style into their work. Famous painters from this time include Nathaniel Hone, Walter Osborne, and Roderic O'Connor. One of the most influential painters, William Orpen, captured scenes using Dutch realism. His work includes famous faces of the time period as well as images of war. In the early 20th century, Irish painters like Paul Henry and William Leech seemed to lean into the impressionist style by producing landscapes with blurred lines and muted hues.
Consider the Condition of and Antique Irish Painting

The condition of a painting will often dictate whether or not a potential buyer makes a purchase. Watch for cracks in the paint and discolouring. The older the piece, the more shoppers should check for damage. For a rare piece or one created by a famous Irish artist, restorative professionals might offer services that correct such damage, but it will likely cost a pretty penny. Sometimes the painting will reflect little damage, but the frame will need replacing. Make sure the mount's joints still support the painting well and are tight. If needing to reframe or remount a piece, consult a professional, as it is probably the safest route to ensuring the piece remains protected and beautifully displayed.