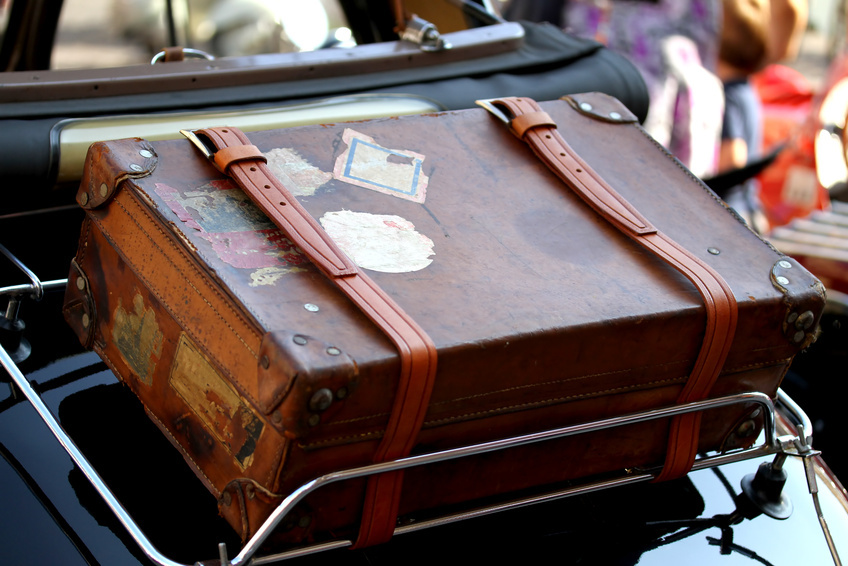 There is something very attractive about an antique leather case. Whether it is a small antique French cigarette case or a large leather steamer trunk, the quality and craftsmanship, not to mention the elegance and style, are undeniable. As a collector's item, for decorating the home, or for practical use, numerous styles of antique leather cases are available. Using different types of leather, antique leather cases range in price and quality depending on their manufacturer.
Antique Leather Case Styles

Numerous styles of antique leather cases exist, from small protective leather glasses cases through to large leather suitcases. Popular styles of antique leather cases people like to collect include antique leather doctor's cases, gun cases, and leather trunks. A doctor's bag is a type of carry bag, usually dating around the early 1900s. Doctor's bags were usually made of leather and feature a wide top opening with a split handle design. An antique leather gun case may be hard or soft. Most are long and slender, with the ability to carry a rifle or shotgun and date from the early 1800s. Antique leather trunks are similar to antique leather suitcases and are often large and rectangular in shape. Made from hard leather, they are durable, able to withstand being knocked and bumped about during travel.
Types of Leather

Most antique leather cases use cowhide as this is the strongest and least expensive type of leather to acquire and treat. A full-grain leather case is ideal, as full-grain offers maximum strength and durability. Antique steamer trunks are usually made from full-grain leather. Top grain leather cases are also commonly available and are usually less expensive than full-grain leather cases. Antique leather cases that use split leather are soft and supple. Not as tough and hardwearing as full-grain, split grain is often used to make antique outer leather cases, which are a leather protective cases that often came with expensive hardwood boxes, like luxury jewellery boxes.
Popular Antique Leather Case Manufacturers
A number of top manufacturers of antique leather cases exist. These brands are highly respected for their top quality antique cases and many are highly valuable and collectible. Asprey cases date to the early 1800s. Known for their luxury cases, Asprey cases were a personal favourite of Queen Victoria. Another London-based leather case maker is Edwards, established in 1813. Edwards cases were another favourite of the Royals during their time. Other luxury antique leather case manufacturers include William Lund, Aucoc, Giroux, and Leuchars.