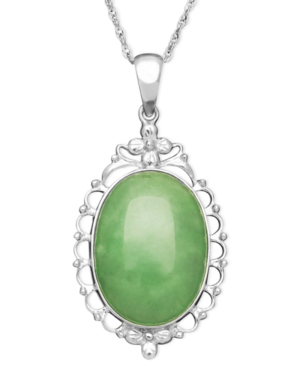 Antique necklaces are unique statement jewellery pieces that make a great addition to any outfit. Unlike many modern jewellery styles, antique jewellery is feminine, classic, and timeless. While many modern styles come and go, antique jewellery never goes out of style. Another benefit to antique jewellery is the wide array of styles from many different time periods. Jewellery is generally called antique after it is 100 years or older. Styles from later decades are generally referred to as vintage. Antique and vintage necklaces make great gifts and have never been easier to find with the help of eBay.
Searching for antique necklaces can be a hit-or-miss search in brick and mortar antique shops. Most antique shops carry a small inventory of antique necklaces, and are often overpriced. eBay, however, has a wide variety of antique necklaces that fit within any budget and jewellery collection. Before purchasing an antique necklace, it is important to determine the type and style of necklace that fits within the buyer's budget and taste.
Types of Antique Necklaces
There are three main types of antique jewellery, which include fine antique jewellery, costume antique jewellery, and reproduction antique jewellery. Fine and costume antique jewellery are both considered authentic antique jewellery, while reproduction jewellery is a more affordable reproduction of an authentic vintage piece. Before making a decision, it is important to understand the differences in the three types of antique jewellery. The decision should be made based on budget and personal preference.
Fine Antique Necklaces
Fine antique necklaces fit within the fine antique jewellery category and are made with precious metals and stones. Precious metals include gold, silver, and platinum, while precious stones include diamonds, emeralds, and rubies. Fine antique necklaces are typically the most expensive piece of antique jewellery, but are of higher quality and generally last much longer than costume or reproduction jewellery.
Costume Antique Necklaces
Costume antique necklaces are one type of antique costume jewellery that is made with base metal, glass, wood, or other non-precious metals. Antique costume necklaces include faux-pearls and glass beaded necklaces, and are often known as statement necklaces because of their grand appearance. Costume jewellery was once the latest trend, designed by high end designers and worn by celebrities. Although costume necklaces do not contain any precious stones or metals, higher end designer antique necklaces can be rather pricey. However, more affordable options are also available with designs similar to the high end costume necklaces.
Reproduction Antique Necklaces
Reproduction antique necklaces are newly manufactured necklaces made to reproduce vintage or antique styles. Reproduction antique jewellery makes it easy to find vintage style, and usually at a much more affordable price. Reproduction antique necklaces are often in better shape than authentic antique jewellery, but sometimes lack the vintage charm found in real vintage pieces. Reproduction antique necklaces come in a wide variety of styles from different eras, making it easy to find something for everyone.
Styles of Antique Necklaces
After understanding the different types of antique jewellery, the next step is to decide on the style of the necklace desired. Necklace style is purely a matter of personal preference, so when buying the necklace as a gift, be sure to consider the recipient's individual taste.
Bayadere Antique Necklaces
A bayadere necklace is composed of multiple strings or strands of beads twisted together. One of the most popular types of bayadere necklaces is made with seed pearls, and come in one colour or multi-colour options. The bayadere necklace was popular around the 1900s, and is commonly worn with pendants or tassels attached.
Bib Antique Necklaces
Bib antique necklaces, also known as fringe or waterfall necklaces, are dramatic circular or triangular shaped necklaces with multiple strands of stones connected by a metal chain. The stones on a bib necklace are arranged unevenly, and often dangle to form a dramatic bib-shaped necklace. Bib necklaces date back to the 7th century, and have been a popular style ever since. A vintage reproduction of a bib antique necklace is similar to a modern bubble necklace, but bib necklaces are often times more delicate and detailed.
Choker Antique Necklaces
Choker antique necklaces are short in length and generally have a snug fit around the neck. The most popular antique choker necklaces are made of beads, stones, or ribbons encrusted with gems. Some chokers also include a pendent or stone hanging from the centre of the choker in the middle of the neck. Choker style necklaces have been popular since the 18th century and are still commonly seen in modern day styles.
Dog Collar Antique Necklaces
Similar to choker necklaces, dog collar antique necklaces also fit snuggly around the neck but have a much more elaborate design. Dog collar necklaces are thick fabric chokers adorned with gems and stones. Dog collar necklaces became popular in Europe around the mid 1800s, and were most commonly designed with black, velvet fabric adorned with diamonds and pearls. Many different styles of dog collar necklaces evolved over time, which makes it easy to find an antique dog collar necklace for anyone's taste.
Lavalier Antique Necklaces
Lavalier antique necklaces are longer-length, thin chain necklaces that include a large pendant or tassel. Many lavalier antique necklaces also include other pendants or tassels dangling from the main pendent. These necklaces were popular in the early 1900s, and are often very detailed, delicate, and feminine, and go well with many different styles.
Riviere Antique Necklaces
Riviere antique necklaces are short and strung with a line of gems connected by a metal chain. The most popular style have gems increasing in size towards the front of the necklace, and more elaborate riviere necklaces also feature additional dangling gems. These necklaces gained popularity around the late 17th century, and were once much more detailed and delicate than similar modern styles. Modern day riviere style necklaces are made with beads, stones, or plastic.
Sautoir Antique Necklaces
Sautoir antique necklaces, also known as tassel necklaces, are long chain or beaded with a hanging tassel attached to one end. Sautoir necklaces are often composed of a number of chains connected together to form a thick chain, which is worn like a scarf around the neck or over one shoulder and down the back. One of the most popular types of sautoir antique necklaces feature long strands of chains or pearls. These antique necklaces were popular from the 1900s to the 1920s and fit within the vintage 'flapper' style, and were often made by high end designers.
Torsade Antique Necklaces
Torsade antique necklaces are short and thick. They are typically made of several strands of pearls, chains, or beads that are twisted together for a rope-like look. The most popular torsade necklaces are made with small seed pearls usually of the same colour. Torsade necklaces did not become popular until around the 1980s, and are still often seen in modern day styles.
How to Purchase an Antique Necklace on eBay
With the large selection of antique jewellery on eBay, finding antique necklaces is no longer hit-or-miss. Because of the thousands of options available, eBay offers antique jewellery at competitive and affordable prices. To begin your search, enter in keywords into the search bar on the eBay home page. If you already know what you are looking for, you can perform a search for 'antique costume necklaces'. To browse multiple types of necklaces and prices, you have the option to use a more broad search term such as 'antique necklace'. Since the necklaces are often times very unique, spending the time to search through many different options helps ensure you find the perfect antique necklace.
Another benefit to purchasing an antique necklace on eBay is setting a price maximum. Setting a price maximum ensures you do not waste time searching through options outside of your price range. Since antique necklaces can sometimes be an expensive purchase, you can use eBay's detailed seller ratings to ensure you are purchasing from a trusted seller with good ratings from other eBay buyers. Purchasing from eBay's Top-Rated Sellers ensure that your product is authentic and just as described.
Conclusion
By understanding the different types of antique jewellery, it is easy to set a realistic budget for purchasing an antique necklace. Another consideration before buying an antique necklace is the style. The different popular styles of antique necklaces makes it easy to find something for every taste and budget. Antique necklaces are one-of-a-kind pieces that are a great addition to any jewellery collection. Some people prefer delicate, feminine antique necklaces such as lavaliers, while others prefer dramatic bib necklaces that make a statement.
If giving the necklace as a gift, be sure to take into consideration the style of the recipient to ensure the necklace is something that accents his or her personal style. Regardless of the occasion, giving someone a unique antique necklace is the perfect way to let someone know how unique and special they truly are. By searching on eBay, finding the perfect antique necklace is both simple and affordable.