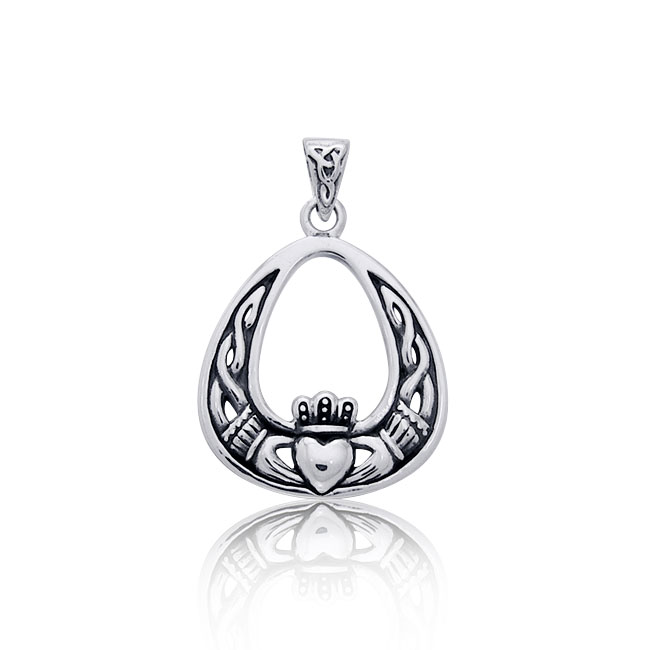 Antiques are part of the collective past, and owning one can become a direct link to historical times. Antique necklaces are valued highly by jewellery collectors, particularly because of their large size and unique look. Perhaps the most impressive antique necklaces are those in the pendant style. Featuring an ornate chain and highlighted by a pendant that can be anything from a large gemstone to a finely worked piece of metal, antique pendant necklaces are very much in demand. It is difficult to find these pieces in shops, but collectors can sometimes get lucky in antique stores, or through estate sales. eBay has a constant collection of antique jewellery, including pendant necklaces, available all the time. When it comes to purchasing antique pendant necklaces, buyers need to do their homework. By understanding the time period and overall value of the pendant necklace, shoppers can make a wise decision when purchasing this type of jewellery.
Understanding Antique Eras
In layman's terms, the word antique typically refers to anything older than 100 years. This is different from vintage jewellery, which usually encompasses items older than 30 years, but less than 100 years. Sometimes, the lines between the two get blurred. For example, any jewellery from the Georgian time period is classified as antique. However, eras such as the latter part of the Victorian Era, and the Art Nouveau Era, sometimes get classified as either antique or vintage. Below are some of the main antique eras whose jewellery products, like pendant necklaces, are often sold on eBay.
Georgian
The Georgian period stretched from 1714 to 1837, and while these pieces are rare on eBay, sellers do offer authentic jewellery from this time. Nature motifs are a common feature of pendant necklaces that survive from this time. Examples include pendants shaped like a bird with garnets for eyes or carved coral cameos. Diamonds in Georgian jewellery use a rose cut which has a round shape, flat base, and pointed crown. This cut is only seen on antique diamonds and is rarely used in modern times.
Georgian Jewellery Quality
Customers who want to purchase a Georgian pendant necklace need to understand that all jewellery from this time period was handmade by a craftsman. Therefore, the quality of the work can vary quite a bit. While any piece of surviving Georgian jewellery will likely be more expensive that its modern counterparts simply because of its rarity, it is the top-quality pieces that fetch the highest prices and also offer the best resale value.
Victorian
The Victorian period coincided with the reign of Queen Victoria, lasting from 1837 to 1900. Because more pieces survive from this time than the Georgian Era, and because the styles are so different, Victorian jewellery is typically subdivided into different periods. However, common themes include unusually large gemstones and fine metals used for jewellery making, since this was a time of great wealth for the British Empire.
Early Victorian
Sometimes called the Romantic Period, because this was the time when Queen Victoria's husband was alive, the Early Victorian Era stretched from 1837 to 1850. Many of the pieces seen from this period of time typically reflect the same obsession with nature commonly found in Georgian jewellery. For example, rose cut diamonds are still found, though usually in larger sizes than their Georgian counterparts. Gold filigree lockets are the best example of pendant necklaces from this time.
Mid Victorian
In 1861, Queen Victoria's husband died, and the jewellery style changed, reflecting a more sombre mood. Also referred to as the Grand Victorian Era, because so many of the pieces here were crafted on a luxurious sale, the Mid-Victorian Era started in 1861 and lasted until roughly 1880. Many pendant necklaces from this time are in the mourning jewellery style, and typically use dark, heavy gems such as black onyx, deep purple amethyst, and blood red garnet. Sterling silver chains were also heavily used to reflect the austere mood of mourning jewellery.
Late Victorian
Although Queen Victoria remained in mourning all her life, the jewellery world began to recover during the Aesthetic Period. The Late Victorian Era lasted from approximately 1885 to 1900 and is markedly different from the Mid Victorian Era. Instead of the sober tones of mourning jewellery, Late Victorian pieces use the bright, pastel colours of pale blue sapphires, as well as soft green peridot. Like all other Victorian pieces, expect pendant necklaces from this time to use large clusters of gemstones on the crest, and even smaller pieces worked into the chain. Astrological motifs, such as stars and moons, were also popular during the Late Victorian Era.
Art Nouveau
Around the closing years of the Victorian Era, the Art Nouveau movement began rising in popularity. Starting in 1895, this period featured a heavy French and American influence, and lasted until the start of the first World War. This movement aimed to break down the barriers between high and low art so prominently displayed during the Victorian Era. Many pieces returned to the natural motifs of previous times during this time period. However, while these pieces did not typically use the oversized gems common of the Victorian Era, their craftsmanship is very detail-oriented.
Famous Artists
Many collectors believe that the Art Nouveau period represents some of the finest jewellery craftsman in the art world. One of the most famous was the French designer Rene Lalique, who began creating pendants, brooches, and pins shaped like dragonflies. Anything by Lalique is worth a small fortune. Louis Comfort Tiffany is one of the few jewellery designers who is even more recognised than Lalique. His incredibly detailed style is still seen today on modern Tiffany jewellery pieces, but any authentic Art Nouveau are usually in high demand.
Caring for Antique Pendant Necklaces
Special care is needed for antique necklaces since they are immensely old, and could be easily susceptible to being damaged. Each individual necklace needs to be stored in a soft jewellery bag inside of a jewellery box for maximum security. Unsecured necklaces can become tangled with other pieces, and due to their age, the chain could subsequently snap. Antique pieces are also not good choices for daily wear. Use them mostly as a display piece, and only put them on for special occasions.
Dry Storage
One of the most important aspects of keeping antique necklaces is to never store them in a wet place. This even includes placing a jewellery box in the bathroom where moisture may accumulate. Wet, moist conditions easily tarnish metals like silver. Instead, the best place for the jewellery is safely inside a box, stored in the bedroom or closet for safe keeping.
Buying Antique Pendant Necklaces on eBay
There are several reasons why eBay is an ideal place to purchase antique jewellery. Seldom will buyers ever come across such a wide selection of antique jewellery spread throughout so many different eras. It is also possible for a highly discriminating buyer to take advantage of a great deal on an eBay listing. Jewellery pieces are sold from all over the world, and it is quite possible that one seller does not understand the value of the item they are selling. Savvy buyers can quickly gain an excellent bargain by purchasing their jewellery on eBay.
Antique and Reproduction Jewellery on eBay
eBay has two different sections devoted to antique jewellery and reproduction jewellery. However, sometimes items belong to one area end up in the wrong section, and buyers can come across reproduction pieces marketed as authentic antique pieces. The best way to guard yourself against this practise is to be proactive in your search. Knowing, for example, that diamonds from the Georgian Period are typically sold in the rose cut, smart buyers will always be sceptical of anything claiming to be Georgian that uses a modern diamond cut.
Searching for Antique Pendant Necklaces on eBay
Getting the best use out of eBay's search engine involves knowing how to broaden and narrow your search terms. For example, a search for simply 'antique pendant necklaces' will return thousands of results. Instead, by narrowing down the search, and focusing on a time period such as 'Victorian pendant necklaces&', you will have a more specified set of results. You can even limit the results further by adding extra terms, such as 'diamond Victorian pendant necklace&'. This would only return pendant necklaces from the Victorian period made out of diamonds, creating a more manageable list of auction results.
Conclusion
True jewellery collectors and anyone who appreciates delicate pieces of jewellery adore antique pendant necklaces. This timeless style has been used for ages, and many of the greatest jewellery pieces of any time period are found in pendant necklaces. However, buyers should always do their homework before buying on eBay, and learn a little bit about the different antique time periods before making a purchase. While it is difficult to find anything over 300 years old on eBay, Georgian pendant necklaces are a sterling example of handcrafted jewellery from the 18th century. Victorian necklaces typically come with large gemstones and high quality metals, while Art Nouveau focuses on intricate designs instead of sheer size. Pendant necklaces from these periods are often desired, and any buyer should be proud to own one. A buyer who understands the history behind their pendant necklace will appreciate it, and carefully keep it for many more years to come.