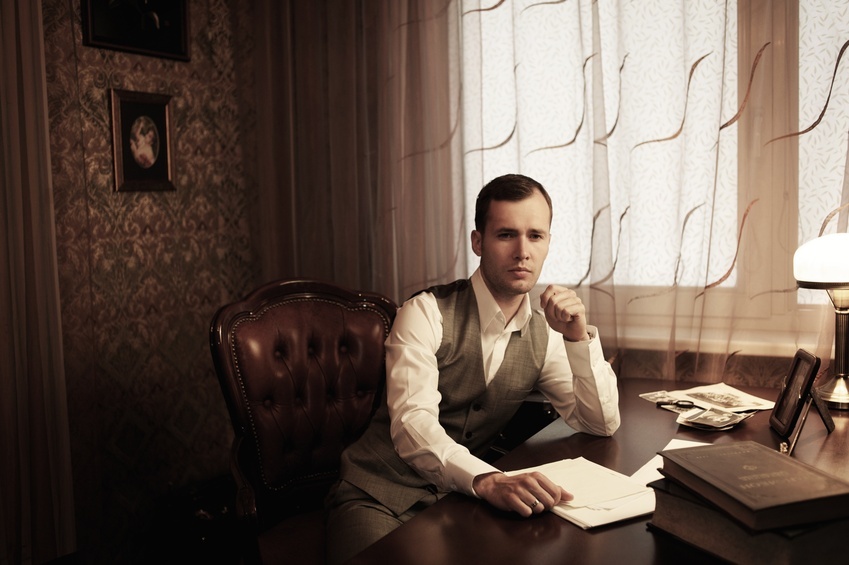 Many people like to invest in buying antique furniture to decorate their home. A beautiful way to decorate any room, whether it be a living room, bedroom, study, or hallway, is to use an antique pine desk. With a wide selection of desk types, various desk styles reflecting different historical eras, and several types of pine styles to choose from, buyers have many options, making it easy for the antique pine desk to complement any chosen decor.
Types of Antique Pine Desks

A wide range of desk types are available. One popular type of desk is an antique writing desk. Sometimes called a bureau, an antique pine writing desk has a top that folds down, acting as a cover over the writing table. With various small drawers, an antique bureau is usually quite small and compact. A roll-top desk is a very elaborate and attractive desk, highly sought after. Antique pine roll-top desks are often large and feature numerous small pigeon holes and drawers, sometimes secretly hidden. These desks have a lid that rolls down over the top of the desk, covering it for privacy and protection of its contents. An antique school desk is another popular type of antique desk that is a small, simple desk. It may feature a built-in chair or hinged writing surface that acts as a lid, covering a storage compartment underneath.
Antique Pine Desk Styles
The style of antique pine desk reflects the popular style of the era it comes from. Popular antique desk styles include gothic, dating from the 1550s to the 1650s, which features big heavy shapes, often with large geometric carvings. Neo-classical dates from the early 1700s to the early 1800s and is identifiable by ornamental decorative carvings, often of oriental influence. Art Nouveau desks are another popular style of antique pine desk. Dating from the 1890s to approximately 1915, they often feature curved shapes and a highly polished finish.
Different Types of Pine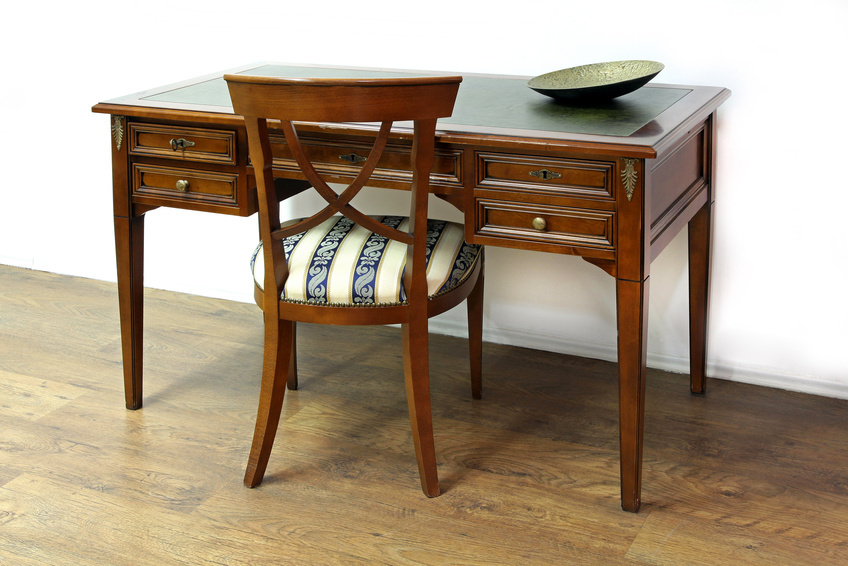 Several different types of pine are used to make antique pine desks. Pine is a softwood. While softwoods are considered softer than hardwoods, some types of pine, like yellow pine, are actually quite hard and dense. An inexpensive wood, yellow pine has a yellow tint to it and an uneven grain appearance. White pine is very soft and is pale in colour with a very smooth appearance and fine texture to it. Deal pine has a darker yellow or red tinge to it and is often used for making furniture.