An antique pine sideboard lends an air of rustic old-world charm to any indoor living space. However, the pine sideboard has to be in good condition, or at least restorable, to get you an attractive addition to your living space and value for your money. Knowing what to look for when buying an antique pine sideboard ensures you get the right size, style, and condition for your home.
Size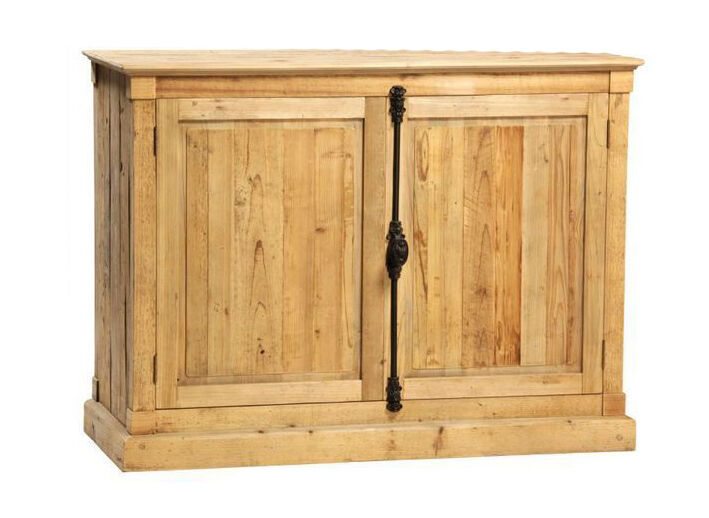 The size of the antique pine sideboard you choose is of vital importance and has a dramatic impact on the overall look of your space. Firstly, the sideboard has to be small enough to get it through the doorways. Additionally, you need to consider the size of your room and the available space you have in comparison to the size of the sideboard. If you opt for a large pine sideboard but only have a small room, or limited floor space available, you can easily overwhelm the room and the rest of the decor. Traditional sideboards are generally 90 cm tall. This is the same height from the floor as most dado rails. Therefore, if your room is equipped with dado rails, you need to purchase a shorter sideboard to sit neatly underneath the dado rail. A standard height antique pine sideboard, as long as it is strong and robust, makes a great place to put your television, as it is high enough from the floor to make for comfortable viewing from the sofa or from across a large room, and is high enough to keep your television safely away from little fingers and paws. To use as extra storage and a convenient surface, choose a sideboard narrow enough to act as a hallway sideboard, as it makes an excellent place to keep outdoor essentials hidden from view, such as shoes, toys, umbrellas, and bags. Place a small bowl on the top for your keys so you always know where they are.
Structural Integrity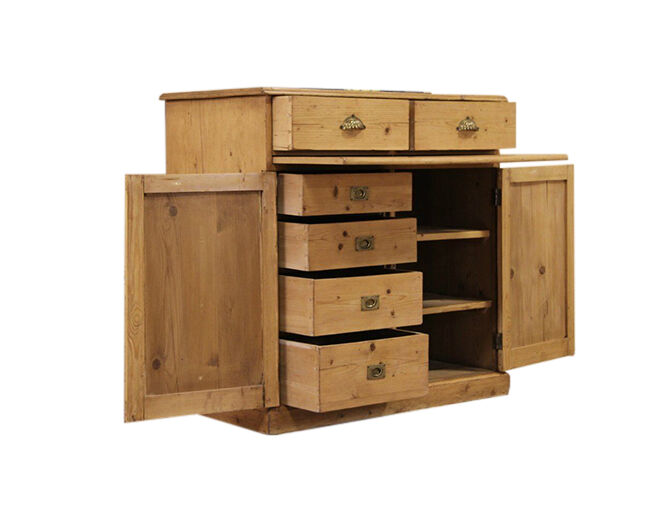 Pay attention to the structural integrity of your antique pine sideboard. If it is not structurally sound, it is not safe, and is in danger of collapsing. Check the joints to make sure they show no sign of rot and ensure they do not wobble too much. Check cupboard and drawer bottoms. These should be of one solid piece, not glued sections. Check for signs of woodworm. Infestations appear as multiple small holes. This weakens the wood, and if you have other wooden furniture, the insects can spread to those, too.
Condition
Some wear and tear on antique sideboards is normal, as these everyday items receive heavy use. However, check for signs of repair, and look for large gouges, dents, and holes. Minor abrasions and layers of dirt or damage to the finish are easy to restore, so light damage of this nature is not a problem.