Antique silver cutlery brings an air of sophistication to any dining experience, and if you maintain it properly, antique silver cutlery lasts for years. With sets available to serve a small handful of people or large gatherings, antique silver cutlery is available from a range of periods, with different styles and forms. Knowing what to look for when you buy silver cutlery is essential, as it ensures you choose a high-quality set from the appropriate period.
Condition of Antique Silver Cutlery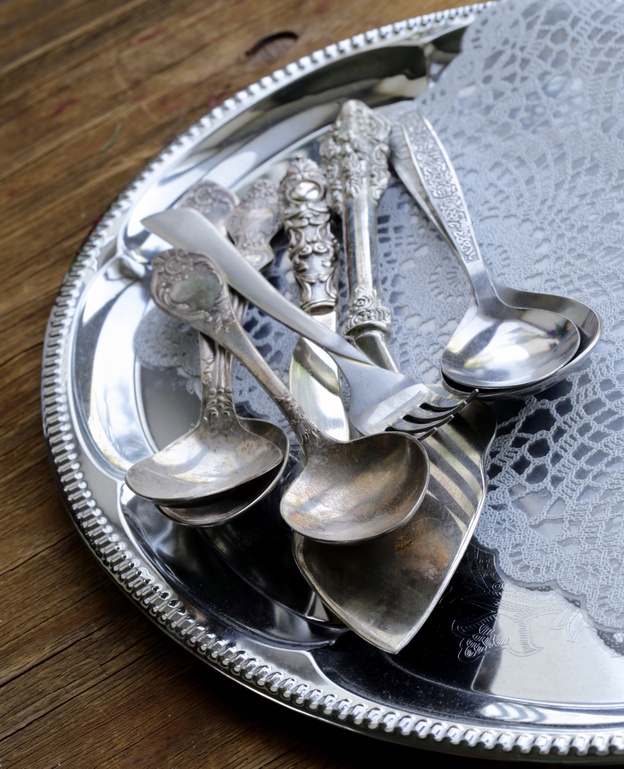 The condition of antique silver cutlery is the most important and influential factor when making a purchase. Examine each piece carefully to ascertain that there are no chips, deep scratches, or gouges in the surface of the silver. Look closely and check for signs of degradation in the silver and patches of corrosion from the use of harsh chemicals. If the pieces have a coating, this a result of oxidation, and is perfectly normal. However, with this in place, it makes it very difficult to check the condition of the silver beneath, so you need to clean it gently, removing the grime with a soft microfibre cloth and warm water, or use silver cleaner.
Hallmarks on Antique Silver Cutlery
The presence of hallmarks on antique silver cutlery is crucial, as these mandatory marks quickly and easily prove authenticity, declaiming the pieces are real silver. Additionally, different hallmarks state which town the silver came from. Hallmarks must be crisp and clear once you remove any dirt or oxidation build-up. If the hallmarks are blurry, the pieces are likely reproductions. For antique silver after 1720, the British hallmark is the lion passat, certifying the quality of the silver as well as declaring it English. Between 1697 and 1720, Britannia silver, which is 95.84 per cent pure silver, carries an image of Britannia. Before 1975, Scottish silver carries the thistle, while silver assayed after 1975 bears the lion rampant. Irish silver bears a harp with a crown on the top. Additionally, British silver carries a city hallmark. London bears a leopard head, Birmingham has an anchor, Sheffield bears a crown, and Norwich features a castle over the lion passant.
Period of Antique Silver Cutlery

Early Georgian silver cutlery, from 1695 to 1727, is comparatively plain and very sturdy, carrying a Hanoverian pattern or rat tail pattern. Mid Georgian silver cutlery, from 1727 to 1760, is incredibly ornate, featuring scroll-back patterns and detached shell patterns. Late Georgian silver cutlery, from 1760 to 1830, is very elegant, with feathered edge patterns, or Old English pattern, which is very similar to the Hanoverian style, only more ornate. Silver cutlery from the Victorian period, from 1830 to 1900, is intricate, detailed, and fancy, and generally features either an Old English pattern or a bead design.