When the time comes to buy a new watch, you encounter a myriad of options, from digital watches packed with features to plain watches whose only function is time telling. Invest in a piece of history with a truly unique look by purchasing an antique verge pocket watch. First, become familiar with the watch style, and then choose the design and materials that suit your taste and lifestyle.
Understand the Terminology
Before you shop for an antique verge pocket watch, you need to understand its key features. The term 'verge' refers to the variety of escapement that the clock uses to regulate its rate of movement. Sometimes sellers call this mechanism 'crown wheel escapement' instead. Beginning in the fourteenth century and well into the middle of the nineteenth century, watchmakers implemented verge escapements as a key component in all-mechanical timepieces. Previously, people had to measure time by continuous means, such as the trickle of sand through an hourglass, flowing water, or swinging pendulums. The invention of the verge escapement marked a significant step forward in the science of timekeeping. This makes verge pocket watches particularly worthwhile additions to your watch collection. Often, sellers include the words 'verge' and 'fusee' together, indicating that the watch includes a coiled mainspring. This spring works together with a barrel and chain assembly inside the watch and turns the device's gears.
Choose Between a Closed Case and an Exposed Pocket Watch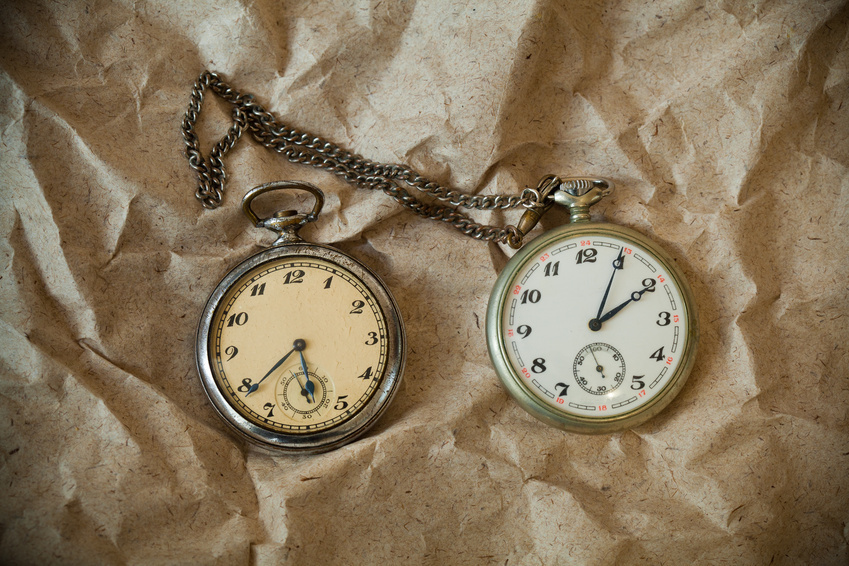 Watching an antique clock run is mesmerising. Many antique pocket watches feature a practical closed casing and a glass front. However, if you are interested in seeing the inner workings of your antique watch, you can find some styles that include transparent panels in the back, through which you can watch the gears and the verge escapement.
Select the Right Metal for the Antique Verge Pocket Watch

To increase the value of your investment, look for antique verge pocket watches made of precious metals such as gold or silver. These materials hold their value indefinitely, although they are softer and more prone to damage than hardier, less valuable metals. Look for watches whose owners have kept them clean and free of scratches or dents. Make sure that the watch chain is intact and clean.
Examine the Embellishments on the Antique Verge Pocket Watch
The embellishments on the watch not only raise its value, but also enhance its aesthetic appeal. A watch with a hand-painted tortoise case, an ornate latticework backplate, or beautiful engravings is sure to catch the eyes of those you meet. If you are interested in history, search for a pocket watch with an interesting backstory or one that belonged to a person of historical significance. In such cases, be sure to ask the seller for proof of authenticity or for a reliable record of the story associated with the watch. Remember to check the maker's mark of any vintage watch that you buy.