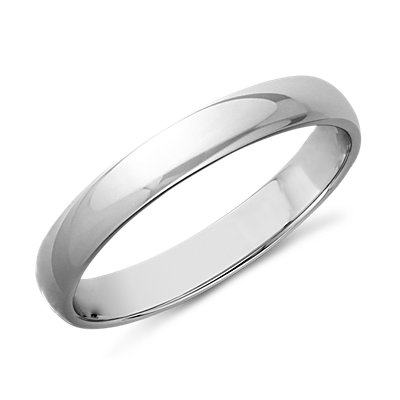 While many brides and grooms plan their weddings for months, or even years, not all brides have the opportunity to choose the prized piece of jewellery that is destined to adorn their ring fingers for the rest of their lives. There are all sorts of different styles of wedding rings with stones of different shapes and colours and various metals and designs. Antique wedding rings are especially popular, as they echo romances from generations past.
Looking through antique shops, browsing online at sites like eBay, or inheriting family heirlooms are some of the common ways to find antique wedding rings, and the discovery of the perfect ring can be one of the best moments of planning the wedding. This why it is so important to be knowledgeable about antique wedding rings before ever starting the search. Understanding the various time periods that produced beautiful wedding rings and the different settings could very well be the first step to ensuring that spouses and wedding rings stay happily together for a lifetime.
Popular Periods for Antique Jewellery
Before entering an antique shop or browsing online, it is first necessary to decide on the specific time period that is desired for antique jewellery. Wedding rings have changed in style throughout the years, and various eras can be clearly defined by signature trends.
Victorian Wedding Rings
Ranging between the years of 1835 and 1910, Victorian-era wedding jewellery has distinct character. The traditional Victorian wedding featured two spouses who exchanged plain wedding bands made from rose gold or silver, although it was also common to signify eternity through the addition of a repetitive design along the surface of the wedding band. Another characteristic of the time is engraved wedding dates and the initials of the married couple. Diamonds can be found on Victorian wedding rings, but they are not common.
Edwardian Wedding Rings
This time period coincides with the Industrial Revolution between 1890 and 1910. The change in production capabilities brought on a change in wedding ring designs. The manufacture of platinum during this era led this metal to become the staple of Edwardian wedding jewellery, and the popularity of Art Nouveau led to elegant designs and lavish ornamentation on wedding bands. Gemstones and diamonds are also prevalent in the rings of this age, as glamour was the number one priority in Edwardian wedding jewellery.
Art Deco Wedding Rings
With the arrival of the Roaring Twenties came the influence of Art Deco on wedding rings. Geometric patterns, unique decorative style, and bold shapes and colours are the signature trends in antique wedding rings from the years 1915 to 1935. Wedding bands were rounder and more three-dimensional in appearance than in previous years, and there was less emphasis on the diamond. On the other hand, Art Deco wedding rings sometimes showcase a uniquely bold and colourful stone with an eye-catching design that surrounds the rock. A diamond halo effect and filigree metalwork are prime examples. For a truly authentic Art Deco wedding ring, couples can search for white gold wedding bands, as the metal was very popular during this time period.
Retro or Mid-Century Wedding Rings
The era of jewellery between 1935 and the 1960s is known as Retro or Mid-Century, a period in history in which many grandmothers and great-grandmothers of today got married. These pieces may be more commonly found since they are not as old, and present-day brides may have a sentimental tie to this era of wedding jewellery because it is connected to a generation of women they know.
World War II greatly affected the availability of metals during this time period, and this led to an entirely new style for jewellery during this time. The most common style of wedding ring from the Retro era is the solitaire diamond ring with an illusion head to increase the apparent size of the stone. The influence of the silver screen is reflected in wedding rings from this era, as well, with floral patterns consisting of gemstones and rose gold being another popular choice for couples of the time.
Estate Wedding Rings
The most commonly found type of vintage wedding ring is known as Estate-era jewellery. This word is used by jewellers to describe jewellery that comes from a time after 1960. However, each decade still has distinct styles, which means some estate styles may be preferred over others. For instance, 1970s wedding jewellery is known for its cluster rings, which consist of several diamonds clustered together at the ring's head, and its three-stone diamond rings.
The 1980s, on the other hand, celebrated a classic look with the marquise solitaire diamond ring, which is commonly found on a yellow gold band. The halo effect on stones also came back into popularity during this time period, as well as the practice of buying matching engagement rings and wedding bands. The 1990s reverted back to the classic solitaire diamond ring, which is still popular today.
Types of Antique Wedding Rings
While time periods reflect the various popular trends of each particular generation, various styles have come and gone numerous times throughout the decades. These styles, while diverse in stone, metal type, and pattern, are mainly differentiated by the setting of the stones within the ring's framework. Below is a table that outlines the different ring settings that were prevalent in antique rings.
Setting

Description

Bar

Thin, vertical bars of metal between the stones to keep them secure

Bezel

Fully surrounds the perimeter of the stone

Keeps the gem or diamond well-secured

Ring's surface is smooth so it does not snag on clothing

Channel

Clusters a row of stones between two horizontal channels on the ring

Popular for wedding bands

Gypsy

Common in men's wedding bands

Stones set into a hole in the ring, creating a flush setting

Secured by hammering the surrounding metal

Not good for fragile stones

Pave

Several rows of small stones are set parallel to the ring's surface using fitted holes

Secured by raising the surrounding metal into beads

Gives the illusion of larger diamonds

Pronged

Most common type of setting

Three to six claws hold the stone in place

Good for brightly coloured stones, as prongs permit more light to shine through

Tension

Appearance that the stone is floating rather than secured

Uses the design of the band to hold the diamond or gem in place

Only hard stones can handle this type of setting
Other settings can sometimes be found in antique wedding rings, but the settings noted above were the most common in historical time periods. Many of these settings are still common today and hold their own against modern styles, such as the popular ballerina setting.
Buying Antique Wedding Rings on eBay
Shopping for antique wedding jewellery can seem like an impossible task if the desired style is rare. Interested shoppers can look through numerous selections on eBay. With the help of eBay's search engine, finding the perfect antique wedding ring could be just a click away. After researching and deciding on the style of antique jewellery that is perfect for that special someone, simply enter relevant keywords, such as 'Art Deco wedding ring' or 'marquise solitaire diamond ring' into eBay's search box on the homepage. The results of the search include relevant items that are currently available on the site, and it is up to you to decide what you like and what you can afford.
Keep in mind that numerous reproductions are available for antique wedding rings. You should always read item descriptions carefully to ensure you fully understand the real value of the item. Reproductions are often excellent pieces of jewellery, but you should be aware that the item is not authentic, as this often changes the value.
It is important to research the reputation of sellers on eBay before committing to a purchase. By looking at the feedback left by previous customers, you can decide if the seller is reputable and be more confident about your purchasing decision.
Conclusion
While weddings are a once-in-a-lifetime occasion, the marriages and wedding rings that come from that day may potentially last forever. That is why doing the proper research to find the perfect antique ring is so important. There are many different time periods that are considered antique, including the Victorian, Edwardian, and Art Deco periods, and each era has its own signature trends. These ring trends vary on colour, shape, size, metal, and even stone setting.
Antique wedding rings can be found in brick and mortar antique shops as well as online through retailers and auction websites like eBay. After doing the research and figuring out what type of ring is of interest, the perfect antique wedding jewellery can be found by inserting keywords like 'Victorian wedding ring' into the search box found on every page at eBay.
Choosing the one piece of jewellery that you and your spouse will cherish forever can be fun and exciting, especially when it involves browsing through the decades of antique wedding jewellery, from the Victorian period to more recent Estate jewellery. By finding the perfect antique wedding rings, a bride may love her jewellery for the rest of her life almost as much as she loves her new spouse.