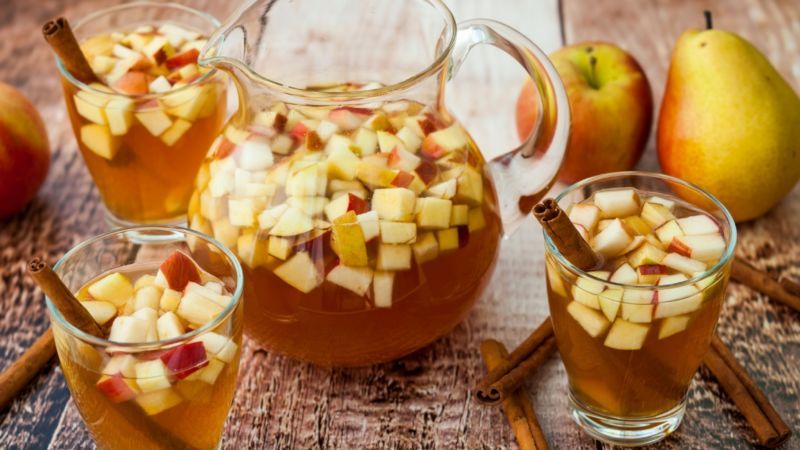 Autumn is my favourite season. Not only does it feel like a fresh start as kids go back to school and the temperatures begin to change as the leaves fall from the trees, but it's full of so many of my favourite foods.

As you've probably noticed, autumn seems to be the season for all things pumpkin spice, but today, I want to invite you not to forget about one of the best foods of all that autumn brings each year: apples.

There are so many fantastic ways to bring the flavour of apples into your world. From homemade applesauce to apple cakes to apple pie and even one of my favourites of them all: a perfect honey crisp apple and a spoonful of peanut butter for dipping (try Jason's honey peanut butter - oh my goodness good!).

Another favourite is homemade apple cider sangria. This is a perfect treat for your next girls' night or even as an unexpected drink at a football party.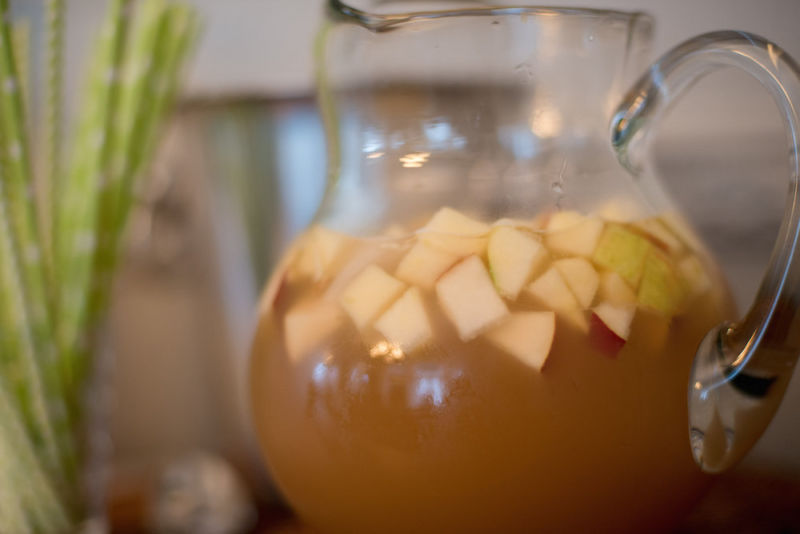 Traditionally, sangria is made with a fruity Spanish red wine, brandy (or rum), fruit, sweetener or simple syrup, and juice. Some of my favourite memories include being at a table with good friends, telling stories and drinking sangria.

Over the years, I've found that I actually love sangria made with white wine, too. Last year, I discovered peach sangria as a perfect summer drink and was looking for a way to make sangria feel like more of an autumn drink. My answer to this dilemma? Welcome the autumn goodness of apple cider to the world of sangria. Here's how you make it.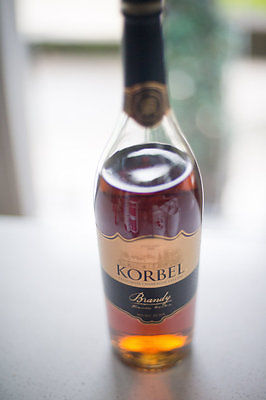 You'll Need
1 bottle of
pinot grigio
2 1/2 cups fresh apple cider
1 cup sparkling water (or club soda)
1/2 cup brandy
3 apples
3 pears
cinnamon sticks
(optional)
Mix It All Together
The fun thing about sangria is that it's so easy to make! Chop up the apples and pears on your favourite cutting board (
bamboo chopping boards
are my favourite). I like to use honey crisp or Fuji apples for this recipe. With pears, I usually go with whatever is ripe. I leave the skins on and aim for pieces that are a little larger than 1/2 inch cubes.
Then, mix all the ingredients in your favourite
pitcher
and stir. With sangria, I usually use a big glass pitcher because it looks so pretty with all the fruit floating.
I like to let the sangria chill in the fridge for an hour or two if possible to really let the apples and pears soak up the flavours. Because one of the best parts of sangria is eating that fruit at the bottom of your glass.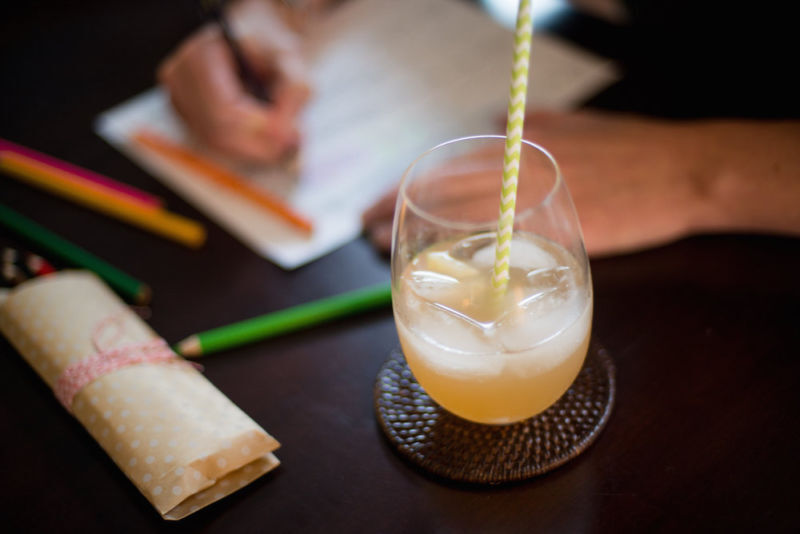 Serving
To serve sangria, you can use everything from wine glasses to
martini glasses
. I like wine glasses without stems for parties because they are less likely to be knocked over as the night goes on. I also prefer my sangria over ice and have even been known to drink it through a paper straw to make it even more festive.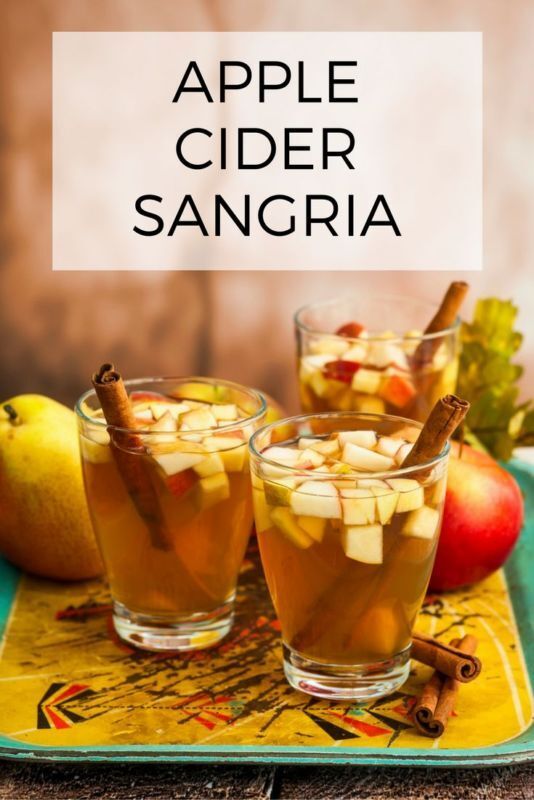 What are your favourite autumn drinks? Share in the comments as I'd love to try them.

Photo credits: Middle three photos are by Lauren Oliver Photography.

Here is another guide you might enjoy: