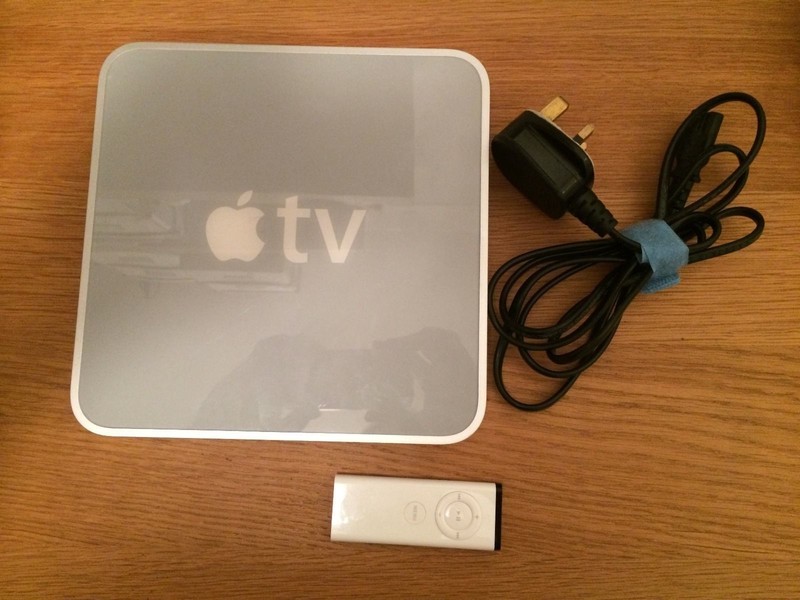 a word of warning

Be careful out there, XBMC 13.2 Gotham is the last version that will run on the original ATV 1 also unless it has been upgraded to include the Broadcom Crystal board it will also not run 1080p video. Gotham has now been replaced by Helix and XBMC has been renamed to KODI, its probable the ATV1 will loose its appeal and prices should come down.

Having said this the ATV 1 runs XBMC Gotham flawlessly on my ATV1 on a 2 .5 mb connection here in Spain. I get all the channels I want including access to the UK services via a VPN on my router. There is no VPN client for ATV 1.

You do not need to "jailbreak" your ATV 1 to run XBMC, it runs perfectly on a USB flash drive connected to the back of the ATV. This means you can still run your ATV for your iTunes data and then when you want XBMC plug in your USB stick and reboot and in 30 seconds you have it working.

If you don't want to set up your own XBMC USB stick then search eBay UK there are a few out there for about £25/30 or less and its worth paying this if you don't know how to do it, if you are confident with computers go to the Wiki for "OPENELEC" Just Google for it. There is an excellent guide for the ATV1 there.

"OPENELEC" is a linux based operating system that has been written to specifically run XBMC on several devices including the ATV1, it has low overheads and runs quickly and without crashing problems.

As of writing this guide in October 2014 there is "NO Jailbreak" for ATV 3, the ATV 1 with the Broadcom upgrade which costs about £15 from eBay will out perform any ATV2 or ATV3 so don't be fooled by exaggerated claims of performance, check out the Wiki on OpenElec. I used a MX android box with XBMC running on Android and it crashed all the time, this has now been replaced by the much better quality ATV1 and works without any problems or crashing.

If you choose to upgrade your ATV1 with the Broadcom chip you will need to connect to your router via ethernet cable to access the internet.