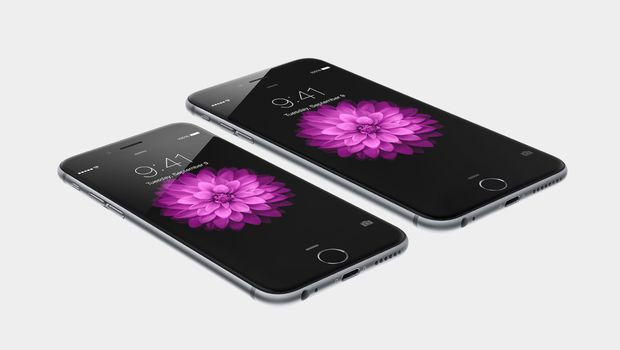 Should You Put Apple's Bigger iPhone 6 Plus in Your Pocket?

Apple has finally gone large with its first phablet, the Apple iPhone 6 Plus. But is the biggest iPhone ever the best?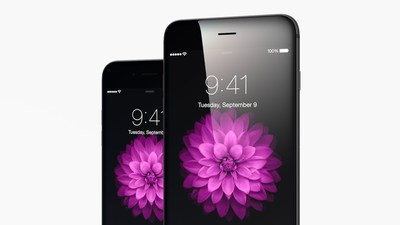 iPhone 6 Plus: Size and Build
After years of being coy on whether size matters, this is a surprise smartphone monster from Apple. At 158.1mm long and 77.8mm wide, it's more a bag-occupier than a pocket partner and the 172g on its waistline make it heavier than most phablets. Yet that metal chassis reeks of quality rather than creaks of plastic, and at just 7.1mm deep, it's certainly svelte.
While the online bending furore may have highlighted just how many people appear to sit on their phones in their back pocket nowadays, this is as elegant as an iPad Air if treated with similar respect.
To help out with its big proportions, the
iPhone 6 Plus
brings the power button down to the side to aid one-handed usage, offers resizable text and even lets you double-tap the TouchID ring to shift the top app line down for overstretched thumbs.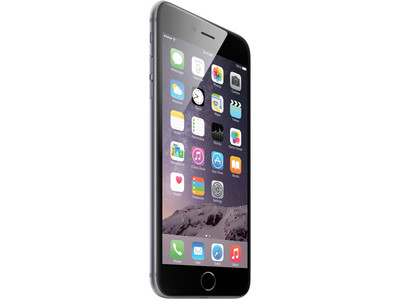 Apple iPhone 6 Plus: Screen
At 5.5 inches, the iPhone 6 Plus display is the largest phone Apple has ever served up. With a 1920x1080 resolution – that's 401 pixels per inch – it's also the firm's first full-HD handset, too, outstripping the flagship iPhone 6. Colours pop on the IPS panel, the LED-backlit "Retina HD display" giving great clarity and contrast.
"Dual Domain" pixels make the sizeable screen more shareable, as well, due to its improved wide-angle viewing, though the "oleophobic" screen coating isn't quite the fingerprint killer it might be.
Protect Your iPhone 6 Plus Screen:
Best cases and covers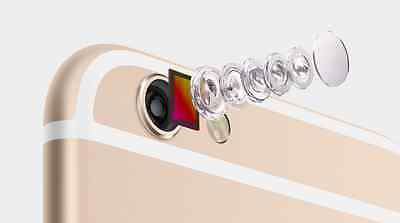 iPhone 6 Plus: Camera

The 6 Plus boasts optical image stabilisation, instead of the digital found in the standard iPhone 6, which reduces motion blur, particularly in low lights.

Aside from that, the rear iSight camera's eight-megapixel, f/2.2 aperture specs are the same as its smaller brother, tweaked with an army of new, easy-to-use filters and editing options, plus added 1080p HD video recording at 60fps and slow motion at 240fps.

The star is the refined, "Focus Pixels" autofocus, although the lesser front 1.2-megapixel camera can handles FaceTime, Skype and 720p HD recording admirably.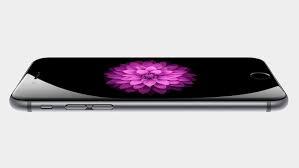 iPhone 6 Plus: Features

The iPhone 6 Plus supports 20 phone reception-boosting LTE bands – more than any other handset bar the iPhone 6 – while Wi-Fi and AirPlay streaming add to the overladen connectivity.

Siri, Apple's ever-present voice assistant, now recognises songs as well as hands you directions to order. The new M8 motion coprocessor also adds a barometer to its three-axis gyrometer, accelerometer and proximity sensor to track your elevation through air density.

Touch ID's reliable fingerprint-reading input is good for log-ins and iTunes payments, although the "virtual wallet" of Apple Pay has yet to hit British turf.

Unlike the iPhone 6, its bigger brother harnesses our familiarity with iPads with a tablet-style landscape mode, so the home screen and apps can all be viewed horizontally, with a fully flipped dock shifting seamlessly. The landscape keyboard allows for much BlackBerry-style double-thumb messaging, with shortcuts aplenty down each side.

The slick iOS 8 operating system is loaded with new features, from the Health fitness-tracking hub, HomeKit for syncing up your domestic smart devices and CarPlay for integrated automotive entertainment.

More subtle highlights include iMessage's walkie-talkie-style voice chats, multi-tasking email drafts that slide to the bottom of the screen without fuss, and support for third-party keyboards.

The full Apple Work productivity suite is onboard, with iCloud Drive coordinating your online storage, with wide file support. This functionality extends to Mac desktops and laptops through the new Yosemite operating system, which lets you make calls from your computer if your phone's in Bluetooth-like range and access documents across both screens..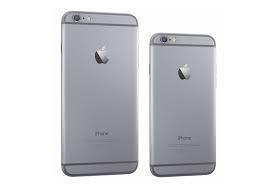 iPhone 6 Plus: Performance

The iPhone 6 Plus's 64-bit, 1.3GHz dualcore A8 chip boasts 25 per cent increase in processor speed and 50 per cent faster graphics with 50 per cent more power efficiency, sitting among the top tier of smartphones around.

The 1GB of RAM manages the new multi-tasking features well, propping up simultaneous multi-account emailing, video watching and gaming easily. Internal tweaks such as the power-efficient Metal graphics upgrade produce some real-time multiplayer showpiece moments, too.

The storage options of 16GB, 64GB and 128GB seem aimed at getting you in at a 64GB level, though, with all that recording of 1080p footage at 60fps and running HD games you'll be doing.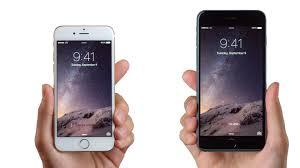 iPhone 6 Plus: Battery

Often quoted as Apple's Achille's heel, battery life on the iPhone 6 Plus would be significantly boosted by its size if it didn't have that big full-HD screen to power. Charged as ever through the Lightning connector, Apple still reckons you get 24 hours of talk time and 12-14 hours of internet, video and audio usage out of it, compared with 14 and 10-11 respectively on the standard iPhone 6.

We found it lasted for more than a day of general use with a fairly hectic mix of productivity and pastimes, which in this day and age can be a bit of a novelty.
iPhone 6 Plus: Verdict
The iPhone 6 Plus is a big departure for Apple, but its software stabilisers have helped us appreciate the allure of the two-handed smartphone. The full-HD screen is stunning, while the interface and operating system tweaks make for a slick experience. It's an impressive first entry into a growing phablet sector that has until now been dominated by Google's Android platform. No longer. If this iPhone 6 Plus is too large for you, then there is always the new alternative, the
iPhone 6s
.