When most machines cost a lot of money, the age old question is which machines really work? Cellulite affects 90% of women and 10% of men with various degrees of severity.
When you buy a device that pinpoints the problematic cellulite they will all claim to have a success rate % mostly without any real fact to back it up. The Silk'n Silhouette is different as it is a machine that actually works!!
Buy Now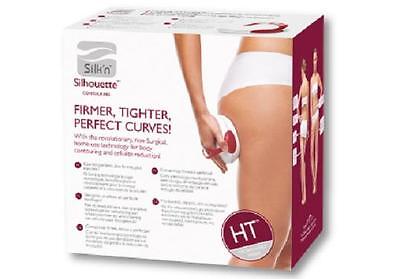 What is the Silk'n Silhouette
A firm skin and less cellulite without surgery? You can now achieve this at home, with Silk'n Silhouette! Introducing the greatest innovation in the field of cellulite treatment and streamlined body contours through HT™ technology.
Silk'n Silhouette reduces cellulite and streamlines your body contours. Balance is restored to the texture of your skin, it feels more supple and is rejuvenated. The ultimate solution for all areas of your body that are prone to ageing, weight gain or heredity, such as your buttocks, upper arms, hips, inner and outer thighs.
Key Benefits
– Revolutionary HT™ technology
– Firms the deeper layers of the skin
– Tightens loose skin
– Reduces cellulite
– Reduces body circumferences
– Streamlines body contours
– Improves skin texture and elasticity
– Restores the skin's balance and promotes rejuvenation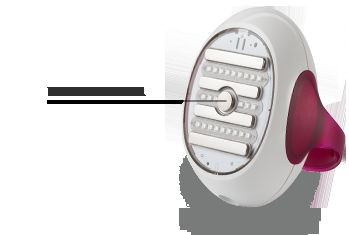 Thermal Sensor
Silk'n Silhouette has a unique safety mechanism to protect your skin: the thermal sensor. This built-in heat stabiliser measures the temperature of your skin during treatment. All you need to do is move the device over the body part you're treating for about 20 minutes, during which time you will feel your skin getting warmer. If you exceed the recommended time limit and the thermal sensor measures a temperature above 41°C the device will stop emitting heat automatically. Once the skin has cooled down sufficiently the treatment will be continued.
This mechanism ensures that your skin will never become overheated.
Buy now