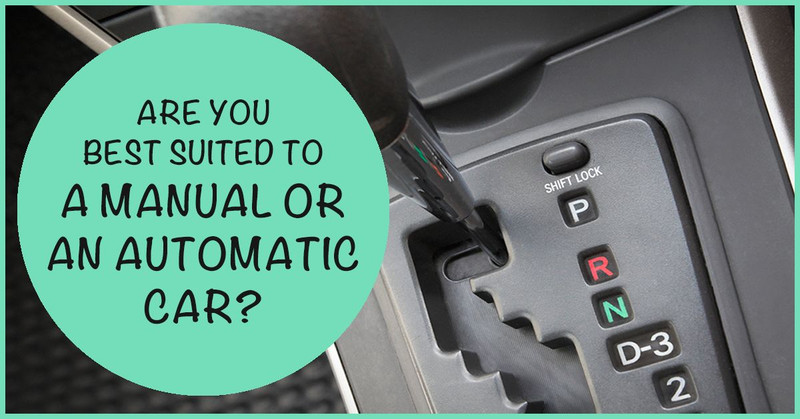 Most people tend to stick to what they know. So, if you've always driven a
manual car
, you will probably stick to it and vice versa. Each system has its merits, however, and if you're about to start car shopping, it's worth considering whether it's time to change your relationship with your gear stick.
What Is a Manual Car?
In a manual car the driver changes gear with the gear stick and clutch, moving through the gears to suit different road conditions and speeds as and when needed.
The Pros of a Manual
As a manual car requires you to put more legwork into the gear change - quite literally as you need to depress the clutch with your foot and use your arm to move up and down through the
gears
- if it is driven efficiently, it can be slightly more fuel efficient than an automatic. Manuals also tend to be cheaper to buy than automatics, again because you are doing the work the machine would do in an automatic. What most manual enthusiasts crow most about, however, is the control that they have over the car. As you are physically having to move through the gears, you feel more in charge of its actions.
The Cons of a Manual
A manual car puts more strain on the body, so if you suffer from back or joint pain, an automatic will probably suit you better, particularly if you spend most of your time driving around busy towns in stop and start traffic.
What Is an Automatic Car?
In an
automatic car
, the car automatically changes gear as it senses when a gear change is required.
The Pros of an Automatic
An automatic car doesn't require as much physical effort, which makes it more relaxing to drive and preferable for long distance motorway driving, where your foot is relieved of needing to apply constant pressure to the clutch. If you do want to take on more control of the car, there is often the option for manual override of the gears, giving you the best of both worlds. And, the latest technology enables some automatic cars to change gears more efficiently than a human would, which is what is winning some of those 'serious' drivers over. As a result, the new speedy automatic gear changing means that they may now actually have greater fuel efficiency compared with a manual alternative.
The Cons of an Automatic
You will generally pay a premium for an automatic car, upwards of a £1,000 and their more complicated engineering means that they may cost more to service than their manual equivalent, as a result of this the insurance could be higher, too.