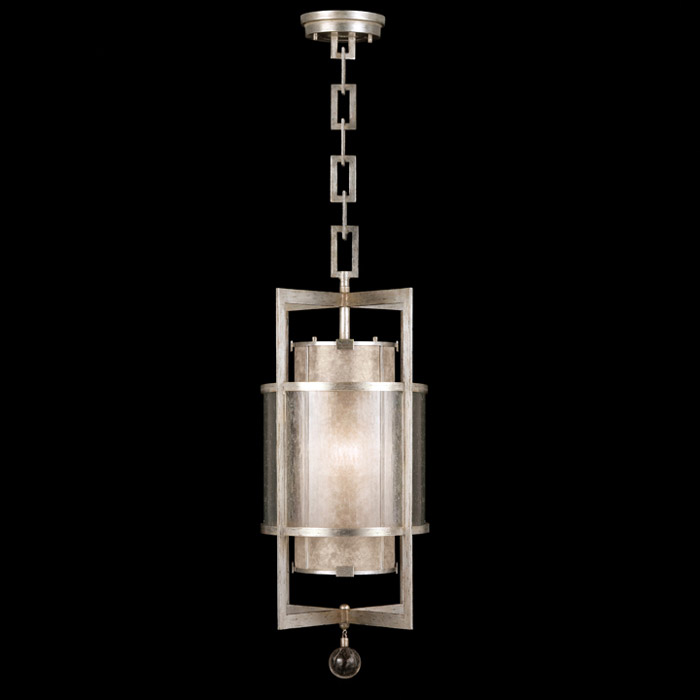 Art Moderne, another name for Streamline Moderne, emerged in the 1930s. This architectural style highlighted extended horizontal lines, curving forms, and sometimes, nautical elements. In home furnishings, art Moderne lamps are popular and offer a touch of glamour to any room. This guide will help the individual learn more about art Moderne lamps and why they are now commonly known as art deco lamps. It discusses the history of art Moderne and why it was so popular in the early 1900s. The guide provides the advantages of owning such an item; it is an eye-catching piece to have in the home. The guide goes on to list several popular lamp designs and manufacturers. This list will also tell you how to care for this particular type of lamp. It also lists what to look for before purchasing the item. There is an array of styles available online in through bricks and mortar stores. The selection includes wall lights, ceiling lights, floor lamps, table lamps, bathroom lights, and chandeliers. The final part of this guide provides in-depth instructions on how to search for art Moderne lamps on eBay.
History of Art Moderne Lamps
The history of art Moderne, dates back to 1908 and came about as an extension of the Art Deco design movement. They took the glamour and elegance of the Art Deco period and stripped the furniture down to a more stylised and less elaborate style. These pieces became popular in the twentieth century as the country started to feel the effects of the Depression by utilising more affordable woods and materials around. Art Moderne period lighting was geometrically angular and constructed from chrome, which at the time was the latest material. By the 1930s, art Moderne designs were mass produced and available to everyone. Art Moderne lamps commonly feature a female form holding a glass sphere but the glass may also be crafted into a variety of other forms. Another feature of the art Moderne lamps was the monochrome contract used to create a minimalistic 'wow' effect. One such design that is still popular is the 'flapper table lamp'. The floor lamps featured hand blown glass in an array of shades in chrome or wrought iron, while table lamps commonly featured coloured or frosted glass.
Discover Art Moderne Lamps
Art Moderne lamps not only bring light to the home but they look can bring style, elegance and quality of design. The lamp shades are often circular and made of clear or coloured glass. They are perfect to place around the home. By the 1930s, art Moderne lamps had been mass-produced and were now affordable to everyone, but this only increased the value of genuinely vintage lamps. As there are so many different art Moderne lamp designs, the buyer should first decide on where the lamp will be placed in the home, and then browse eBay or antique/second hand shops to find a suitable design.
An Art Moderne lamp can be bought for different reasons. Some buyers will see it as a good opportunity to add to their current collection and possibly display the piece at home. Others will see it purely as a financial investment, believing that the lamp will increase in value over time.
Parts of an Art Moderne Lamp
Art Moderne lamps date back to 1930, but by the 1960s, they had become popularly known as art deco lamps. They have a simple design, including a metal frame, a base and a lampshade often with a female figurine appearing to hold the glass in place.
| Part | Description |
| --- | --- |
| Base | The base utilises materials like coral, alabaster and additional metals. |
| Lampshade | Usually made up of clear or coloured glass that may feature nature motifs. |
| Frame | The frame was often made from a metal, including brass, chrome or bronze and may sometimes feature a female figurine accentuating the lamp shade. |
Types of Art Moderne Lamps
Art Moderne lamps come in a variety of styles, some more popular than others. It is advised that a buyer browse through listings of each of these unique designs on eBay.
| Type | Description | Advantages | Considerations |
| --- | --- | --- | --- |
| Swivel shade table lamp | Often Nickel-plated. This is a two-piece, shade desk lamp. | Made by New York's Markel Corporation. | There is an S shaped support mechanism linking the shade to the circular base. |
| Copper and chrome table lamp | A 1930s style desk lamp. | The base and shade is copper. | Features a chrome switch. |
| Spirit of modernism | Designed by Arthur Von Frakenberg. | Highly desired American art Moderne table lamp. | Features an unclothed young female. |
| Alabaster table lamp | Dating back to the 1930s. This type of lamp is usually just over 11 inches high. | Can add a glow to any room. | French design. |
| Cobra lamp | Reading lamp designed by Norman Bel Geddes in the1930s. | Made from polished copper. | The specialist reflector shade hides the bulb and reflects the light without glare. |
Factors to Consider When Buying an Art Moderne Lamp
Before buying an art Moderne lamp, it is important to perform research on the item in question. If buying the item from ebay the buyer should consider whether or not the seller has supplied enough information about the lamp. The buyer should ask as many pertinent questions as they feel they need to. Sellers are used to this process and are happy to help. For the buyer, equipping themselves with as much information about the product is one of the most important parts of the purchasing process.
Cost - Buying a vintage art Moderne lamp can mean that the item is in need of repair or restoration. The buyer needs to consider if the item will work as it is or if it needs re-wiring. All of these aspects must be considered before buying a second hand art Moderne lamp.
Ask questions - Art Moderne lamps are much older than the now popular art deco lamps, so it is important to ask the seller questions before purchasing. Request additional pictures to learn more about its condition before purchase.
Check the base - A genuine art Moderne lamp will be traceable to the sculptor or manufacturer. The hands and feet on genuine art Moderne lamps are perfectly modelled, while this is not the case for mass produced models.
Wiring - if purchasing the item from eBay ask the seller if the item has been re-wired.
Typical Features of Art Moderne Lamps
Androgynous effect
When the human figure is applied to art Moderne pieces it can create an androgynous effect. One such figure that has produced this is the 'Prince and Princess' piece.
Geometric angular shapes
The glass can be moulded into different shapes to create unique angles and precise synchronicity.
Polished surface
Bronze, chrome and other metals feature on art Moderne lamps.
Feminine figure
The latest art Moderne lamps feature a feminine figure holding up the clear or coloured glass sphere.
How to Care for an Art Moderne Lamp
Many art Moderne lamps are handmade and have a delicate and intricate structure. It is advised that an owner is extremely careful when cleaning the lamp. A soft toothbrush can clean dusty areas. A metal figurine can be polished to a shine with a soft cloth. To clean the glass, use a damp cloth and allow the glass to dry naturally. If the parts lift off separately, take apart the lamp and clean each piece separately.
Popular Art Moderne Lamp Manufacturers
Markel American
Muller Freres
Edgar Brandt
Kurt Versen
Frankart
Gilbert Rohde
Mutual Sunset Lamp Company
Degue
Venini
Jumo
Dominique
Donald Deskey
Walter Von Nessen
Charles Schneider
Schneider Le Verre
Norman Beld Geddes
Accessories and Add-ons for Art Modern Lamps
Soft polishing cloth
Detergent (if necessary)
Soft toothbrush
Finding Art Moderne Lamps on eBay
Once you determine the type of art Moderne lamps you want to purchase, visit the Antiques portal on eBay, click on 'Lamps' then 'Art Deco' and start searching item listings. The Categories list on the left-hand side of the eBay page helps to narrow the search.
Searching forArt Moderne Lamps on eBay
Search eBay listing titles for specific words when shopping for art Moderne lamps. For example, to find Muller Freres wrought iron bedside lamp, type 'art Moderne lamps' into the search box, and then click the Advanced button to customise the results. Also visit eBay's Search Tips ppage for more advice on searching for art Moderne lamps with keywords. If you can't find the exact art Moderne lamp you want, try shopping eBay Stores..
Conclusion
Art Moderne lamps were popular in the 1930s and were known as such until the term 'art deco' grew popular in the 1960s. In their early incarnations these types of lamps were expensive and quite exclusive. They soon came to be mass-produced meaning that a lot of people could own a piece of the art Moderne movement. The period style lighting was, typically, moulded into geometrical or angular shapes. A good way to know if you are buying a good art Moderne lamp is to look at the design features. If the item is original it will feature the mark of the sculptor or manufacturer beneath its base.
Once you have collected this information, you can buy an art Moderne lamp safely and securely on eBay.