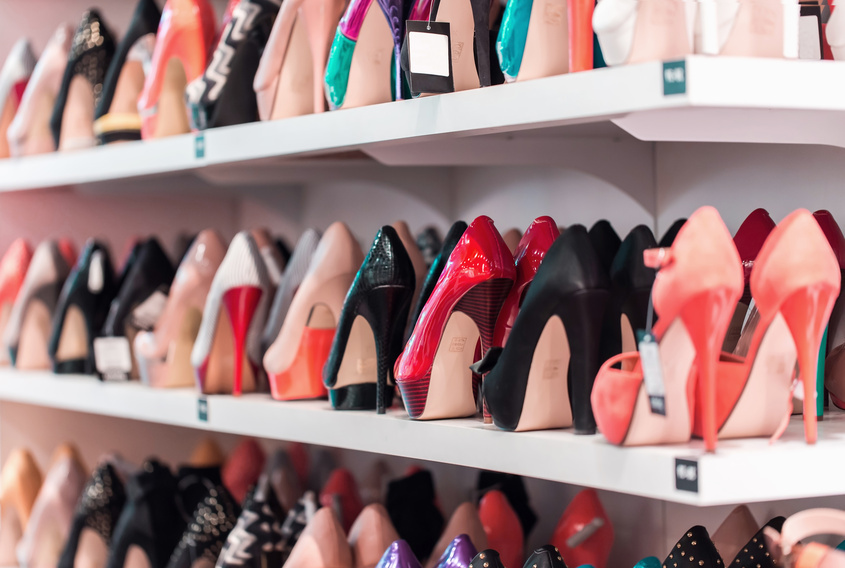 With competitive pricing and innovative designs, Primark, a well-known name in the British clothing industry, has managed to expand its clothing empire all across Europe. In fact, Atmosphere shoes are one of Primark's most successful lines. These shoes are classified as casual everyday wear, but buyers can wear many models to a formal event. The Atmosphere lines of heels, flats, and boots offer some real treats for a woman set on a shoe-shopping quest.
Heels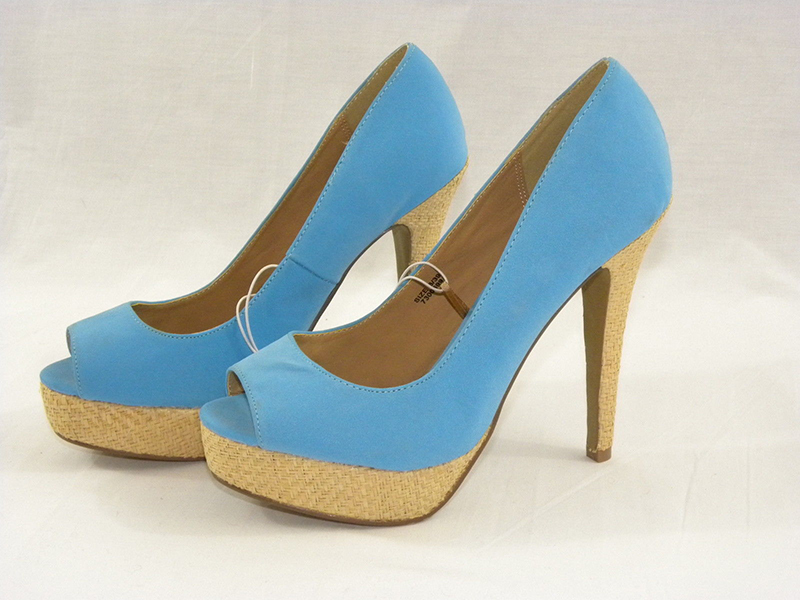 The Atmosphere line has a fine assortment of heels. Popular types include peeptoes and Mary Janes, with leopard print and gold being common choices. These options pair nicely with casual clothing. Peeptoe models are usually high heels with a more classic look, but they have an open front that cannot pass as formal. Still, Atmosphere's black mesh peeptoe high heels with a pink sole would be a nice choice for a party. Mary Janes provide a vintage look, maintaining virtually the same appearance since the 1920s. These comfortable low-heel models suit covering long distances on foot. Additionally, Atmosphere leopard print and gold heels are a good choice for a night out. However, those wanting more formal options should consider Atmosphere court shoes. The court shoes are usually closed-toe leather stilettos, which is the most formal look that Atmosphere can offer.
Flats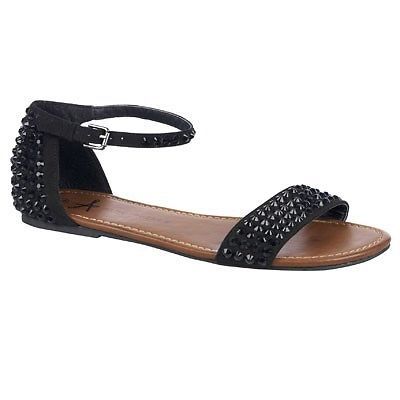 As Atmosphere mostly deals in casual wear, the line produces many different women's flat shoes. Buyers can find ballerina shoes made of light fabrics well suited for the summer. Equal amount of lace-ups come in many different colour and pattern options. The selection of loafers only adds to the already vast amount of choices. Additionally, a good number of sandals also fall in this category. A pair of suede flower sandals or gladiator sandals can suit everyday wear, particularly in warmer weather. For a day at the beach, pick a more basic pair, such as their nude sandals or Atmosphere's brown plait strappy flip-flops.
Boots
Boots were not part of Atmosphere's initial line-up, but they later became a valued member. The versatile choices in Atmosphere boots range from women ankle boots to knee-high and combat boots. Moreover, all sorts of styles are covered, including animal prints, classic leather, and embellishments. Bold combinations like the leopard print faux suede ankle boots with high heels are common. Aside from snug winter boots, the line also offers classics like the brown Chelsea boot for mild weather or even long-necked stilettos for the summer.