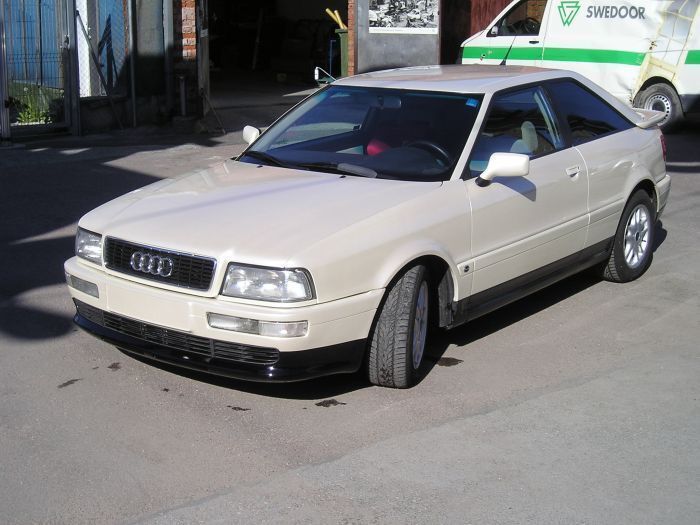 The Audi Coupe (B2) was presented for the first time in Paris in 1980. It has a similar car body to the Audi 80 with small changes in the rear, which has now become known as the sport design. Audi's goal was to win the market for a cheaper version of the Audi Quattro that did not have a turbocharger and four wheel drive. The first version of Audi Coupe was available in two versions; the Coupe GT and Coupe. The main difference between them was engine power, Coupe GT used much bigger and more powerful engines.
Audi Coupe vs. Audi Coupe Quattro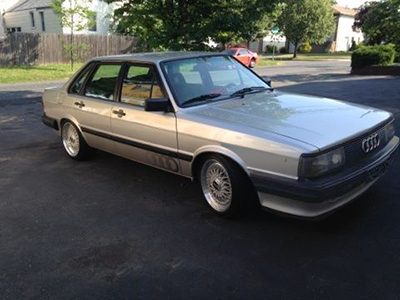 During 1984 the Audi Coupe got a new design, with the changes mainly made to the exterior. The biggest changes in the new Coupe were the new headlights and a big rear bumper that improved the aerodynamics of the car. Although the main goal was to make car without four wheel drive, Audi presented the four wheel drive Audi Coupe Quattro in 1984. The exterior differences between these two models are minor. The Audi Coupe Quattro attracts lovers of fast driving with it powerful engine of 2,200 cc, which delivers 134 bhp, combined with four wheel drive. However, that model did not sell well with only 8,000 cars produced between 1984 and 1987.

Second Generation
The second generation of Audi Coupe, called B3, was presented at the end of 1986 and production continued until 1991. The new car had a complete sport look and in 1988 a new two door coupe was released with a new front suspension system, modified rear suspension, and a shortened wheelbase. This design served as the basis for the Audi Cabriolet. In 1991 another redesign produced the B4 Audi Coupe.
What to Consider when Buying Audi 80 Coupe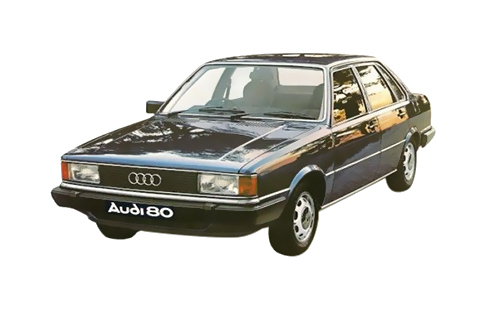 When buying a used Audi 80 Coupe always be aware of the condition of the car. A car's exterior says a lot about the car, but do not forget to check the engine and ask how often and when the car has been serviced. Another thing to consider when buying an Audi 80 Coupe is the price. Cars like Audi Coupe have a relatively high value if they are maintained well. When buying car it is better to sometimes go with the car that has a higher price and better service and maintenance history, since it could last more years than a cheaper, less well maintained car. Also, always be aware that if the price seems to low, it may mean there is a hidden problem that cannot easily be located.