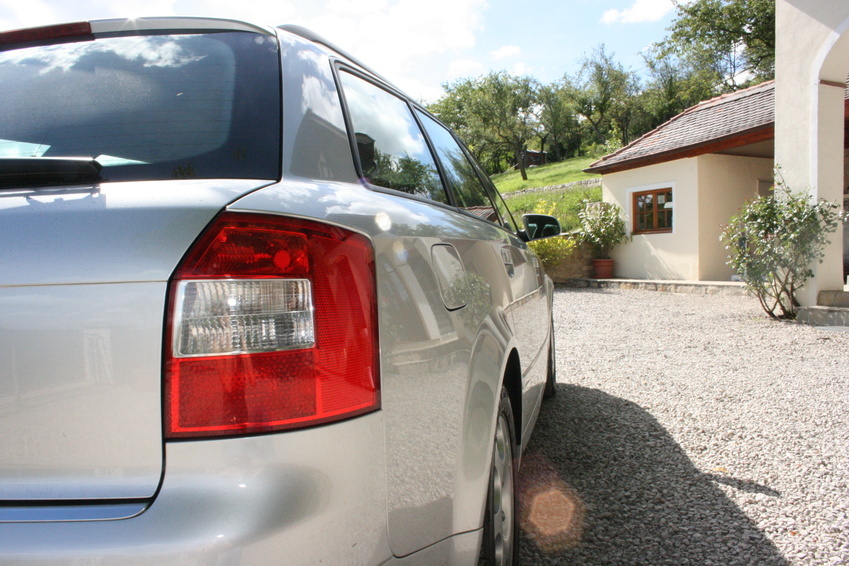 When shopping for a vehicle, whether new or used, it can be difficult to decide which make and model one wants to purchase. This is especially true when comparing two vehicle models that are very similar, such as the Audi A4 and the Volkswagen Passat. Both of these vehicles feature fine German craftsmanship and luxury appointments, which is why many prospective buyers have difficulty deciding which of these two vehicles is right for them.
To choose a vehicle for purchase, prospective buyers should weigh each vehicle's pros and cons and determine which one better meets their needs. In addition, prospective buyers need to look at the price of each vehicle and determine whether the monthly payments are within the budget. Understanding the differences between the Audi A4 and the Volkswagen Passat helps a prospective buyer make the right choice. Although both Audi A4 and Volkswagen Passat are available through traditional channels such as car dealerships, it can be of benefit to also consider the selection of these vehicles online at eBay. One can find a large selection of new and used vehicles at great prices on this website.
A Brief History of Audi
Although Audi ranks amongst Germany's Big Three luxury car manufacturers, the company came from humble beginnings. Established as A. Horch & Cie. in 1988 by August Horch, the company introduced its first vehicle in 1901. Unfortunately, Horch was forced to leave the company in 1909, so he founded a new company named Audi, and released his first Audi vehicle the following year. In 1921, Audi was the first vehicle manufacturer to create a left-hand drive vehicle, which gave drivers a better view of oncoming traffic and made passing safer. Production of consumer vehicles was halted in 1940 when Audi began manufacturing military vehicles for the war effort.
The company resumed consumer vehicle production in 1950 and continued to produce a variety of vehicles throughout the next two decades. In 1965, Audi became part of the Volkswagen Group, which is now comprised of Volkswagen, Audi, Skoda, SEAT, Porsche, and Bentley.
A Brief History of Volkswagen
Known as the "People's Car," Volkswagen (VW) was founded in 1937. Although the company's mission was to mass produce vehicles for average German citizens, World War II started, and VW started producing military vehicles instead of consumer vehicles. Following the war, the company released the Beetle. Although the vehicle did not initially meet with much popularity, a clever advertising campaign helped the Beetle secure its place as an icon of the 1960s and 1970s. VW began producing additional models in 1974, allowing the company to stay in business as the Beetle began to wane in popularity.
Starting in the middle of the 20th century, Volkswagen also began acquiring other vehicle brands, such as Audi and Skoda, which greatly improved its market share. Today, the company produces a variety of vehicles, including sedans, compact cars, and sport utility vehicles.
Audi A4 Features
The exact specifications and features available on the Audi A4 depend on the specific model as well as the year in which it was manufactured, as features are changed and enhanced each time a new vehicle is designed. When trying to decide between the Audi A4 and the Volkswagen Passat, prospective buyers should compare the specifications for the models and determine which vehicle has more of the features they are looking for.
Models
The Audi A4 is available in the saloon, five-door estate, and five-door, four-wheel drive estate models. The four-wheel drive model is ideal for individuals who drive off-road, while the four- and five-door estate models are great for families and can seat up to five.
Interior Styling
Audi is a luxury vehicle brand, which means leather seating is a standard feature on all its vehicles. This is a plus for buyers who want leather seats because they do not have to pay any more to get this feature. Power seats, keyless entry, and a sunroof are also standard features on the luxury A4 model.
Sound System
The Audi A4 comes with a 10-speaker sound system that has speed-sensitive volume control, a CD player, subwoofer, and auxiliary audio input options. An upgrade to a premium radio and an entertainment system are also optional features on this vehicle.
Interior Space
When considering interior space, there are usually two specific areas that prospective buyers are interested in: front seat room and boot space. While the five-door A4 models offer additional boot space, the saloon A4 provides nearly a full cubic metre of cargo storage space. The front seat offers slightly more than 1.5 cubic metres of space, which allows plenty of leg and head room for the driver and the front-seat passenger.
Features of the Volkswagen Passat
Like the Audi A4, the Volkswagen Passat is a large family car that can seat up to five individuals. This vehicle has many features that are similar to those offered on the Audi A4, which is why prospective buyers often debate between these two vehicles when shopping for a large family saloon.
Models
Volkswagen also offers a saloon model, a five-door estate model, and a four-wheel drive estate model with five doors. Features vary on these three models as well as the various configurations within each model. Prospective buyers should learn which features are available on the models they are considering so they have all the facts when comparing the A4 and the Passat.
Interior Styling
Cloth seats are the only option on the Volkswagen Passat models, so prospective buyers who want leather seats have two choices. The first option is to look for a different vehicle, such as the Audi A4, which comes standard with leather. The alternative is to purchase the Volkswagen Passat and have a local company switch out the cloth seats for leather.
Sound System
The standard Passat stereo comes with a CD player, auxiliary audio input, and six speakers. The premium radio is standard on the Passat, though the stereo system lacks a subwoofer, and an entertainment system is not offered for the Passat.
Interior Space
The boot of the saloon-model Passat offers nearly a half a cubic metre of cargo space, which is slightly less than half of that offered by the A4. Whereas the boot space is significantly smaller than that offered on the Audi A4, the front seat space is slightly larger, but only by a fraction of a cubic metre.
Comparing the Audi A4 and the Volkswagen Passat
Although the specifications vary depending on the specific A4 and Passat models a buyer chooses, there are several features that can be compared regardless of the specific models.
| Specification | A4 or Passat: Which is better? |
| --- | --- |
| Price | Passat sells for a lower price |
| Interior Styling | A4 |
| Space in Boot | A4 |
| Space in Front Seat | Passat, but only by a small amount |
| Sound System | A4 |
It is clear from comparing basic specifications that the A4 offers more in terms of features and luxury. If this is the only factor a prospective buyer is considering, then the A4 is favourable. However, if price is a factor, then the buyer should determine if the budget can accommodate the price for the A4 and if he or she wants the higher car payments that go along with the luxury brand.
In addition to comparing specifications, it is a good idea for prospective buyers to schedule test drives for both vehicles so that they can experience first-hand how the vehicles feel when driving them.
Shopping for an Audi A4 or Volkswagen Passat
Prospective buyers who are looking for a brand new Audi A4 or Volkswagen Passat should review the offers available from local dealerships to get an idea about prices and the financing available. Those looking for used Audi A4 vehicles have different options available, allowing buyers to shop around to find the right used vehicle at the right price.
When shopping for used Audi A4s or Passats, prospective buyers may consider the selection at local Audi dealerships as well as the inventory at local used car lots, or they could look for a private seller to buy from. Prospective buyers can also find a large selection of these vehicles for sale online at eBay.
Buying an Audi A4 or a Volkswagen Passat on eBay
If you are ready to take a look at vehicle listings on eBay, go to the site's home page and type "Audi A4" or "Volkswagen Passat" into the search box. Once the search results load, you can filter the listings by vehicle type, price, and vehicle mileage. If you want to start with a narrower search, you could enter more specific information into the search box. For example, if you want to purchase a 2013 Audi A4, search on that phrase to only see 2013 A4s.
Before making a decision, prospective buyers should read through each listing on eBay carefully to determine the condition, mileage, and price of the car listed. Buyers should also review the photos carefully to gauge the condition of a vehicle. Once a buyer has narrowed it down to a few listings, contacting the seller is recommended to ask additional questions and arrange for a test drive. Prospective buyers may also want to consider having a vehicle inspected by a mechanic to ensure that the car, including its engine, is in good condition.
Conclusion
The bottom line is that both the Audi A4 and the Volkswagen Passat are great vehicles that feature the craftsmanship German vehicles are known for. When deciding between the two models, it is really up to the buyer's preferences and budget as well as the vehicle's aesthetics. Because the A4 offers features that are either optional or not available at all on the Passat, the A4 is a more sought-after car. Additionally, the car's luxury factor could translate into higher resale value when the A4 owner is ready to sell the vehicle.
Whether shopping for an Audi A4 or a Volkswagen Passat, prospective buyers should determine which features are most important to them as well as what their down payment and monthly payment budget is. Using this information and the comparison information provided in this guide, buyers should have no problem finding the right vehicles for their requirements. And, thanks to the user-friendly tools and large inventory of products available on eBay, finding just the right car is not too challenging an option.