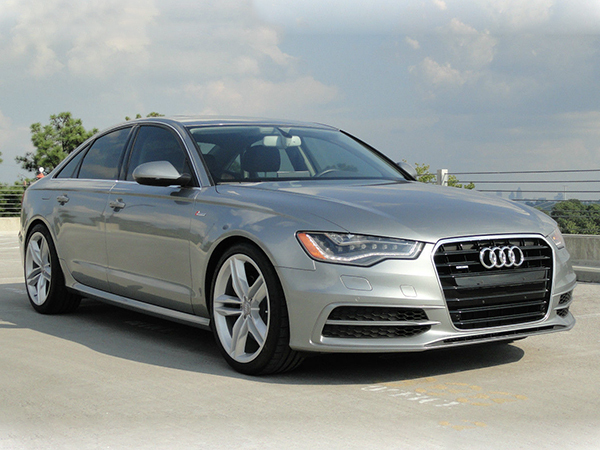 An executive car manufactured by the German automaker Audi AG, the Audi A6 is in its fourth generation in 2014. The car is available in both Audi A6 TDI saloon and wagon configurations and in either front-wheel drive or Torsen-based four-wheel drive. Audi advertises the latter as their quattro system. This all-wheel drive version drastically improves driver control by sending as much as 60 per cent of the engine's power to the rear wheels.
Features and Specifications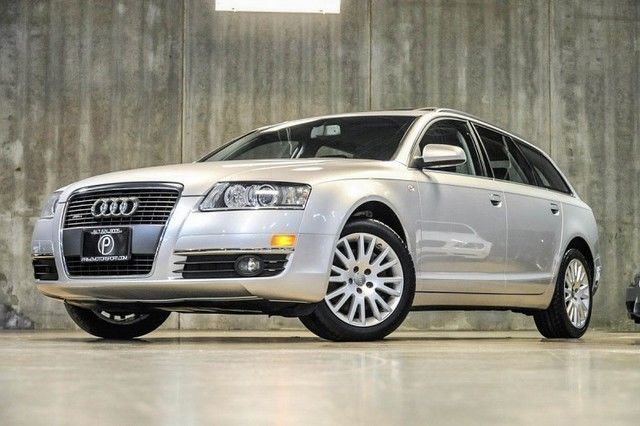 The Audi A6 quattro comes in three variants: Premium, Premium Plus, and Prestige. The Audi A6 Premium style comes equipped with a standard 2.0 TFSI engine and features halogen headlights, Bluetooth capability, and Audi's MMI Radio Plus, which includes multiple speakers and a single CD player playback. Moreover, the Premium Plus style comes standard with a 2.0 TFSI engine and features Xenon Plus headlights, an Audi MMI Navigation Plus screen, and the Audi MMI Touch with handwriting recognition; it also offers keyless vehicle entry, start, and stop. Still, the Prestige comes standard with a 3.0 TDI engine; additional features unique to this style include Audi's S-Line exterior and Side Assist.
Interior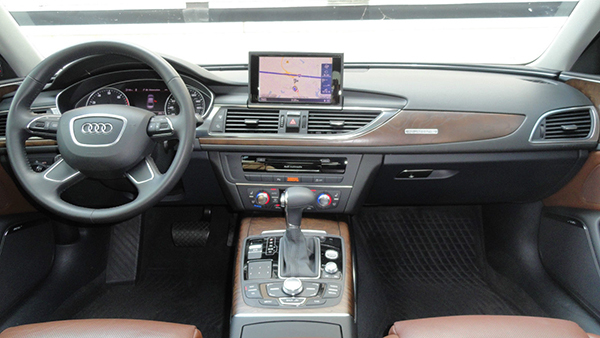 The Audi A6 quattro features four-spoke multifunction steering, automatic climate control, decorative interior inlays, an adjustable steering column, power windows, an interior rear view mirror with automatic dimming capability, and dual front sun visor mirrors with vanity lighting. Modern in appearance, the vehicle's wraparound dashboard improves driver safety through the convenient placement of controls. Leather seats and wood inlays further promote a sense of luxury.
Safety
The Audi A6 quattro features both front and side airbags, knee airbags, and Audi Sideguard head curtain airbags. It also features anti-lock brakes with electronic brake pressure, an electromechanical parking brake, tire pressure monitoring, and an anti-theft alarm system, which comes standard with an immobiliser.
2006 to 2011
The Audi A6 C6 all-road quattro was released in the summer of 2006. It features adaptive air suspension and a four-wheel drive system. A step up from its predecessor, this newer model comes with a choice of two FSI petrol engines—a 3.2 litre V6 and a 4.2 litre V8—and two TDI diesel engines, a 180 HP 2.7 litre and a 233 HP 3.0 litre. The Audi A6 all-road quattro comes equipped with several off-road styling features, including a large bumper and sills.
Audi A6 Quattro: Fourth Edition
The fourth generation Audi A6 C7 quattro series began production in 2011. This model contains a larger wheelbase and slightly larger width. The vehicle is available in either an Audi A6 2.8 quattro litre FSI V6 engine or a 3.0 litre turbocharged diesel engine. The former comes in both 204 and 300 HP varieties, while the latter includes an optional seven-speed dual-clutch transmission and Audi A6 all-road suspension.