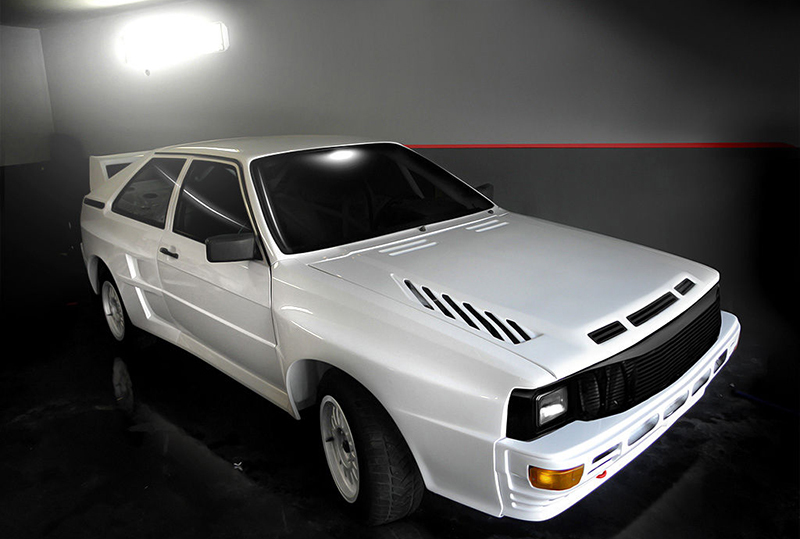 Audi produced the Ur-Quattro, or the Quattro Coupe, from 1980 to 1991. It won a significant number of rallies in years following its release, and while the original plan was to manufacture no more than 400 units, Audi ended up making more than 11,000. Finding out how well maintained an Audi Coupe Quattro is crucial.
Engine Evolution
Buying an Audi Ur-Quattro requires paying attention to engine type because this is the key differentiating factor. The 1980 model featured Audi's four-wheel-drive system and was their first car to link it with a turbocharged 2.1-litre 2,144cc engine. This engine delivered 197 bhp, the car could reach a top speed of 220 kmh, and it went from 0 to 100 kmh in 7.1 seconds. The engine upgraded to a 2.2-litre 2,226cc variant that still produced 197 bhp, but offered lower rev-range peak torque. The final upgrade to this Audi Coupe came in the form of a 2.2-litre 2,226cc engine that offered 217 bhp and increased the top speed to 230 kmh. Quattro coupe owners tend to use codes to refer to specific engine types, where WR stands for the earliest 2,144cc variant, MB denotes the second generation 2,226cc engine, and RR represents the last 2,226cc engine.
Other Changes
In its early avatar, the Audi Quattro under-steered noticeably, and Audi fixed this in later models by removing its rear anti-roll bar. In 1984, the wheel and tyre sizes changed from 6 by 15-inch wheels with 205/60-15 tyres to 8 by 15-inch wheels with 215/50-15 tyres, offering better stability. The suspension made use of slightly stiffer springs and lowered by 20 mm for better handling. The use of the Torsen centre differential that replaced the manual centre differential lock happened in 1987. On the inside, 1983 saw the introduction of a green LCD that replaced the car's old analogue instrument cluster. This changed to an orange LCD electronic instrument cluster in 1988. Redesigning interiors of this Audi in 1984 also saw a new dash layout, new centre console, new steering wheel, and new switches.
What to Check
Pull the oil compartment's dipstick and check the oil. Oil in an MB or an RR Quattro should ideally be green and can turn brownish with time, but it should not be red. This is because while Quattro WRs can use ATF fluid, which is red, later models should only use green hydraulic oil. If a Quattro Coupe has an aftermarket music player, ensure that it does not block the sunroof storage slot. Check to see if all the warning lights illuminate upon starting the car. With a WR model, hold the "check" button down with the ignition switched on, and this should activate the car's synthetic voice system. If not, it could indicate serious problems.