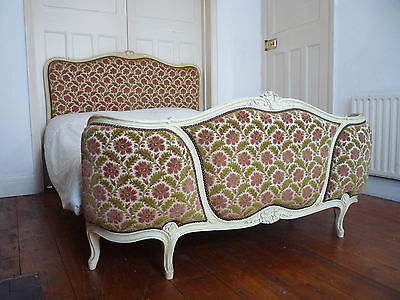 Dazzle Vintage Furniture specialises in sourcing and selling authentic French armoires and antique mirrors. We have a passion for French craftsmanship and design and want to share the beauty of original pieces. Sadly much 'French furniture' for sale today is reproduction, having been made in factories in India and China. It is a pale imitation.

This is a very brief guide to the world of REAL French furniture, covering some of the the various items a buyer is most likely to encounter.

Common Items of French Furniture

Buffet - a sideboard or dresser. French buffets are often extremely large. Single buffets tend to be very long with numerous drawers and cupboards. Two part buffets resemble dressers and are called Buffet et Deux Corps. Often the upper cupboard will have glazed doors.

Armoire - often used as a sweeping term for a wardrobe, it actually denotes a two door cupboard. Authentic French armoires were made to house shelves and were found in just about every room of the house. They served as larder cupboards, linen pressess and as storage for china and cutlery.

Bonnetiere - a narrow, tall, single door French cupboard originally made to store bonnets. These have shelves and are similar in size to the traditional English hall cupboard.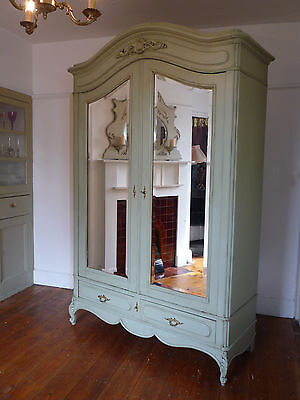 Commode - a French chest of drawers. The term commode means "comfortable" or "convenient". Introduced in the 17th century, these pieces are often very elaborate, with marble tops, gilding and painted decoration.

Vitrine - a large glass fronted display cabinet. On a similar scale to an armoire, these are used mainly to store and display china, objects d'art and in the modern home, books and CDs.

Vaisselier - the French equivalent to an English dreser. In two sections, these differ from buffet et deux corps in that the upper section usually has a series of plate racks. As with nearly all French furniture, these tend to be very large in scale and would be part of the free standing furniture that makes up a traditional French kitchen.

Table de Chevet - a bedside cabinet/table.

Dazzle Vintage Furniture

We sell all kinds of authentic French vintage and antique furniture. Check our Ebay listings or visit our website to see our current stock. All our furniture is sourced in France.